The Best Parental Control Software for macOS in 2023
While the internet has many advantages, it is not necessarily age-appropriate or secure for your children. Kids are growing more tech-savvy these days, and simply regulating their screen time is no longer sufficient. Something more comprehensive is required, such as Mac parental control software.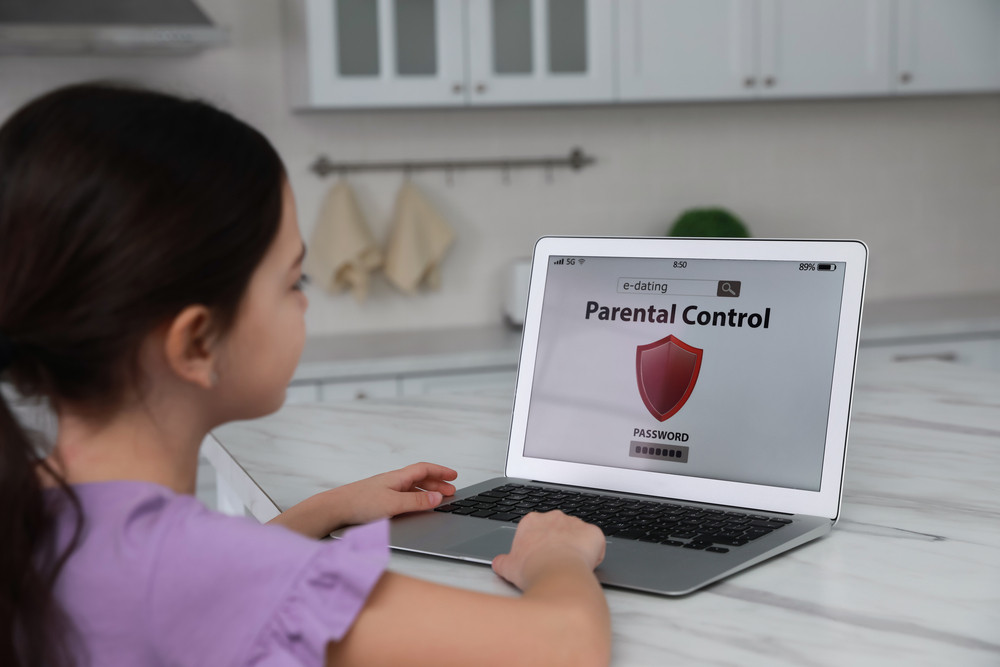 This software may save your child from accidentally coming across or surfing sensitive material. It's not just about keeping track of their internet activities; we also need to safeguard children against cyberbullying and other forms of online harassment. Thankfully, these software components can help parents relax and enjoy their children.
Our Top Picks for the Best Parental Control Software for Mac OS in 2023
With too many options, making the right choice isn't a straightforward task. Price, features, ease of use, and customer support are some of the most important things to consider. To make your search a lot easier, we have rounded up some of the top Parental Control options for Mac OS in 2023.
Qustodio is a cross-platform parental control tool that works on macOS, Windows, and mobile devices. It operates in the background and adds an icon to the menu bar (which can be hidden), but it's completely configurable through the online Qustodio Family Portal. It will conveniently apply some basic filters and settings right away.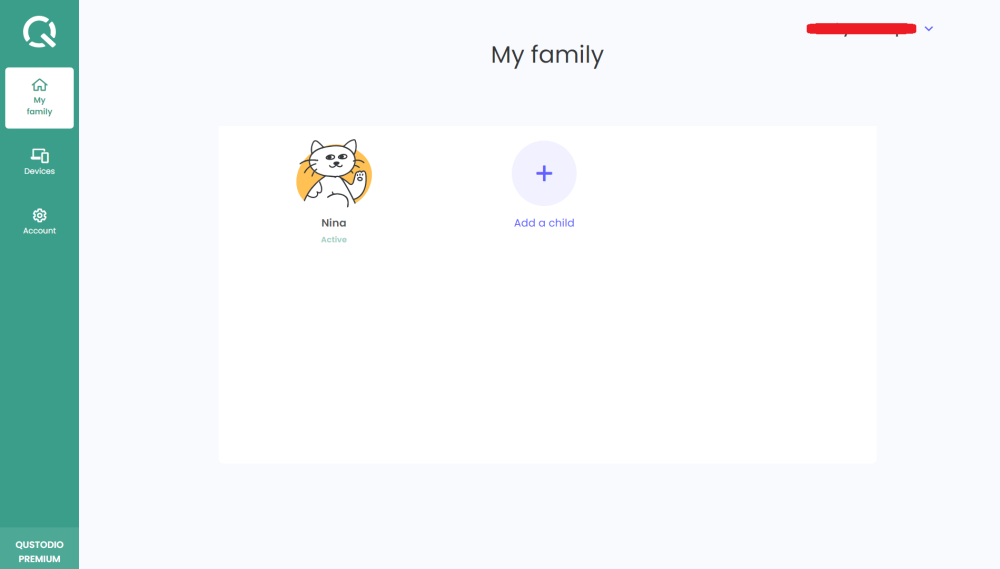 You can establish time limitations and limited times for device use in the free version. Also included is the standard web filtering tool, which allows you to restrict specific website categories while also allowing you to specify exceptions.
You have three main choices when it comes to the paid plans:
Small Plan: $4.58 per month or $54.95 per year, protects five devices
Medium Plan: $8.08 per month or $96.95 per year, protects ten devices
Large Plan: $11.50 per month or $137.95 per year, protects 15 devices
Did you know?
Qustodio is compatible with all Mac laptops with an operating system of 10.9 or higher.
Visit Qustodio
Although Net Nanny is one of the oldest names in the parental control software industry, it has continued to add new capabilities. The current edition now offers functions that aren't always seen in the younger competition.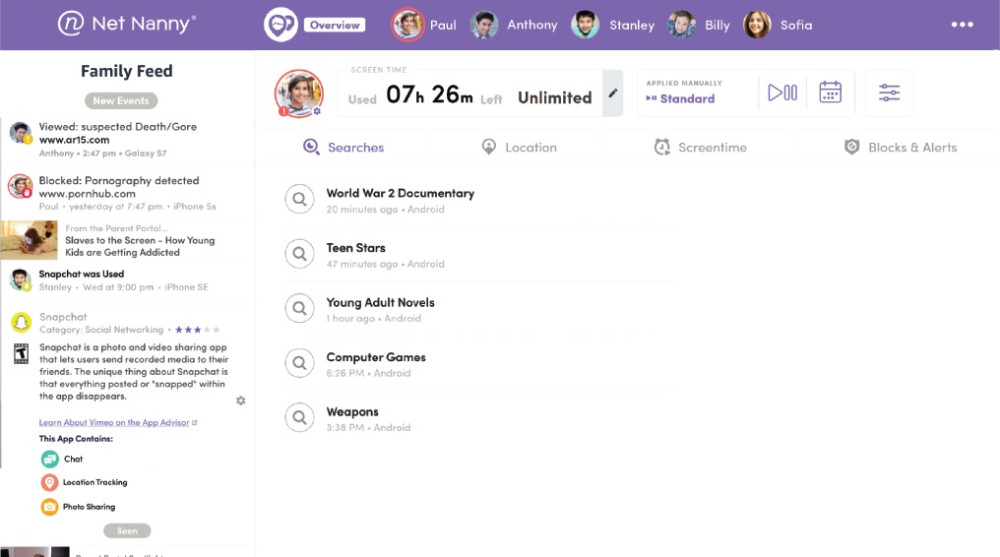 The app's web content filtering doesn't rely on blacklists and site categories to detect issues on every web page your child visits; instead, it employs real-time content analysis to detect the problems on every web page your child visits.
With search and viewing history, there's also more innovative YouTube surveillance. You may also block or restrict app usage, limit screen time, and thoroughly examine your child's recent behaviors since the corporation hasn't forgotten the basics.
What's the cost?
The basic tier of Net Nanny is $39.99 a year, but it only allows you to monitor one desktop device (macOS or Windows). In addition, Net Nanny provides two family protection permits. The annual cost of the five-device plan is $54.99, while the annual cost of the 20-device plan is $89.99. Net Nanny does not provide a free trial or a free version with reduced features.
Try Bark for Free!
Parental control software for computers and phones uses various methods to monitor children's online activities, track their location, and limit their screen time. Some of them install invisibly and snoop on your linked children, which is rather creepy. On the other hand, Norton Family (formerly known as Norton Family Premier) encourages parents to interact with their children, and in this process, make them aware of the regulations.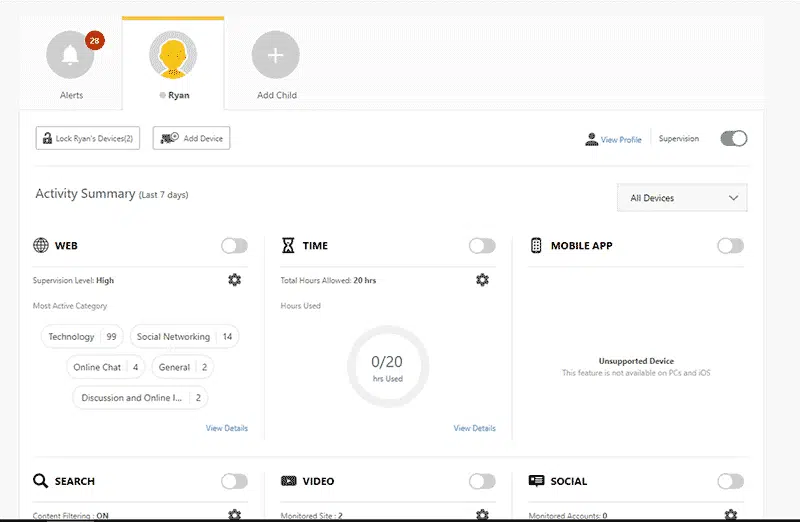 Norton Family can manage an infinite number of devices and allows you to keep track of your children's activities via the web or the mobile app's parent option. The most recent upgrade removes social network platform oversight and adds geofencing capabilities. It's worth noting that the application can't monitor Macs or PCs running Windows 10 in S mode.
And the price?
The cost of parental control services varies greatly, but Norton Family's plan is straightforward. A year's subscription to Norton Family costs $49.99 and includes features such as browser blocking, time-usage limitations, and location tracking. It saves 30 days of activity data and offers several added features, such as the ability to lock devices instantaneously. You can test the program for free for 30 days before committing to an annual subscription.
Visit Norton Family
Kaspersky is well-known for its antivirus software. However, it almost qualifies as a parental control app as well.
It's simple to set up Kaspersky Safe Kids, and you'll be able to add kids and create macOS accounts for them all at the same time. It's easy to link their Mac account to their Safe Kids profile, so there's no mistake about which is which.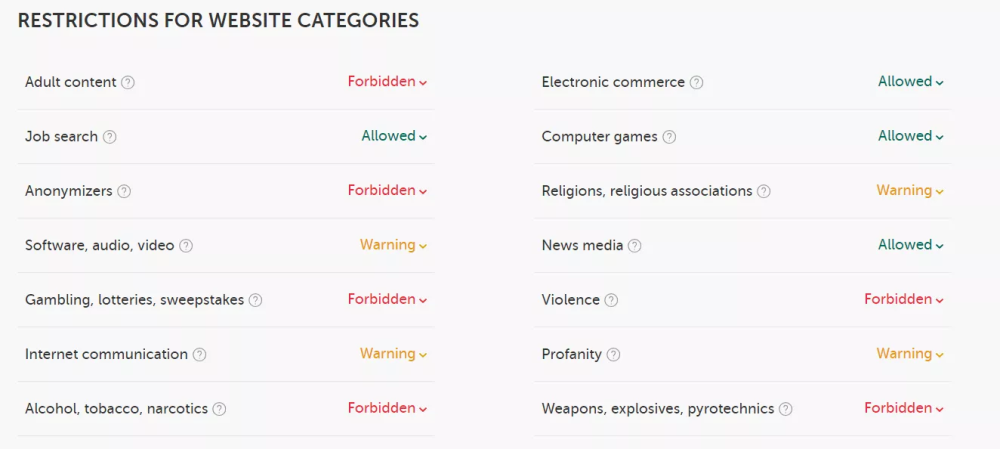 Many parental control apps are better suited for desktop or mobile platforms, but Kaspersky Safe Kids is compatible with Android, iOS, Macs, and PCs. Kaspersky handles pretty much everything you'd expect from a modern parental control program, including the following:
Location monitoring (including geofencing)
And guess what? You can install it on an unlimited number of devices! However, Kaspersky does not provide as much control over some of these areas as competitors, lacks browser-independent web-filtering, and lacks safety features like an emergency SOS button.
You may establish as many child profiles and monitor as many devices as you want for $14.99 per year, regardless of the platform.
Visit Kaspersky
Kidlogger, as the name implies, doesn't so much manage what your children do on their Mac as it does track it and report back to you. On macOS, Windows, and Android devices, record all of their activities, which you can examine on Kidlogger's online portal.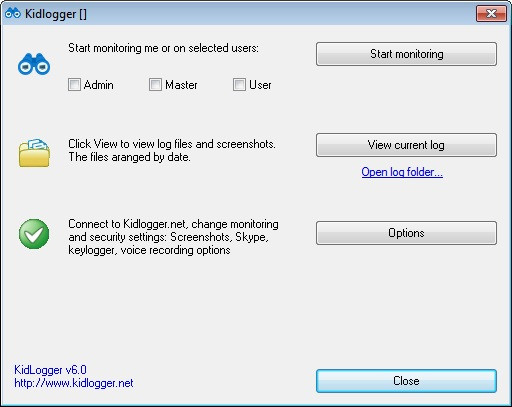 Kidlogger keeps track of various activities, such as which apps your children used, which websites they visited, and with whom they spoke. Kidlogger will also take images and screenshots from their mobile camera at the intervals you specify. You can also record keystrokes so you can read what they've typed.
If you want to sign-up for one of their paid plans, below are your options:
Standard: $9 for three months, $18 for six months, $29 for one year
Professional: $29 for three months, $49 for six months, $89 for one year
Visit Kidlogger
For Mac, a well-known and highly recommended parental control program. Mobicip shields your children from the perplexing world of the internet. It also assures that the child's personal information is only shared with the guardians and never with a third-party app.
Here's how it works:
Only age-appropriate content is given to the user, thanks to comprehensive internet filtering. Mobicip offers parents access to all of their children's gadgets. They can set screen time limits, lock/unlock devices, and restrict access to select apps, games, and social networking sites.
After the free trial has expired, choose from three plans.
Small: $3.99 per month billed annually (protects five devices)
Medium: $4.99 per month billed annually (protects 10 devices)
X-Large: $9.99 per month billed annually (protects 20 devices)
All plans come with a 30-day money-back guarantee. Before setting up Mobicip, make sure that the laptop or computer has MacOS10.13 or higher.
Visit Mobicip
In the area of parental controls, there are a lot of small companies making big promises with little evidence to back them up. If you're unsure who to trust, going with a well-known security company like ESET (which has been providing antivirus software since 1992) may seem like a good idea. At least, such was the case at first.
ESET Parental Control for Android has several valuable functions. It can, for example, restrict access to select website categories or sites. You can establish a maximum per-app usage time or completely prohibit access to problematic apps. Geofencing functionality raises an alert if your child exits a defined zone, and you can manage it all from your smartphone or a web dashboard.
These functionalities don't necessarily have a lot of depth, and the program doesn't have the extra features that the more powerful competitors have. Calls and texts, for example, are not monitored. You can't look at fresh photos or contact information. There aren't any of the YouTube-specific choices that many other applications provide. ESET is Android-only here; as you may have guessed from the name — iOS users need not apply.
ESET Parental Control for Android costs $29.99 per year for a yearly subscription. ESET Multi-Device Security 10 which starts at $84.99 per year for six licenses, now includes the app. A single license allows you to install the software on an infinite number of children's devices, and a 30-day free trial allows you to try out all of the premium features. However, there is no version for iOS devices, so if your family uses multiple mobile platforms, you're out of luck.
Visit ESET
WebWatcher is a parental monitoring tool developed by Awareness Technologies, which was founded in 2002. WebWatcher technology allows parents to remotely watch and protect their children's computer and mobile device activity in real-time.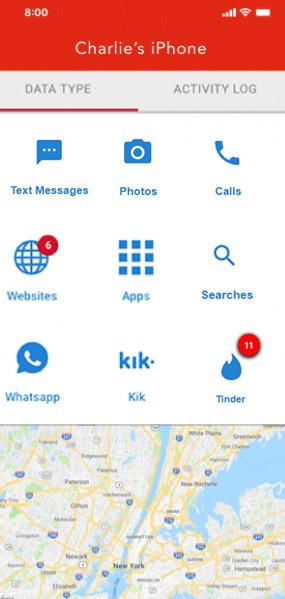 All five major operating systems are supported by WebWatcher: Android, iOS, PC, Mac, and Chromebook.
Here are the pricing plans of Web Watcher:
One Month: $10.83
Three Months: $59.95
12 Months: $129.95
Visit WebWatcher
Choosing Apps for Parental Control: What to Look Out For
Here are the important points to think about while looking for a parental control tool for your Mac:
Monitoring Options: You have to look out for blocking and monitoring options. Many apps combine the two functions, but some, such as Kidlogger and Spyrix, focus solely on monitoring and spying. If you don't only want to keep an eye on your kids, you can use a program like Qustodio or FamiSafe to prevent them from accessing inappropriate content.


Usage Data: If you're concerned that your children are spending too much time on their computers or with certain apps, look for a parental control solution that allows you to monitor their usage.


Platform Compatibility: It's pointless to monitor what your children do on one gadget if they can get around it on another. Before you buy a subscription to an app, think about which devices you need to operate.


Visualizations and Analytics: You can see graphs depicting your children's app and internet usage with several parental control tools. These can assist you in quickly gaining an understanding of how people use their Mac and other devices.
Free vs. Paid Parental Control Software for Mac
One of the most essential aspects when looking for the best Mac parental control program is affordability. Many people are on a tight budget, therefore, a free app is a better option. It is only advisable to spend money on paid apps if you don't mind splurging a little.
For those looking to save money:
A free parental control app for Mac is an excellent choice. However, keep in mind that it frequently has basic functionality and can only be utilized on a restricted number of devices. Some versions are only available for a limited period of time, such as seven or thirty days. As soon as you convert to a paid subscription, you will be immediately invoiced. Most free software also comes with limited support, which can make contacting a customer service agent frustrating and time-consuming.
Meanwhile, you will have to pay money for paid parental control software for Mac, but it will be well worth it if you choose the proper app. Depending on the subscription, you can use all of the services and connect various devices. You'll also have access to premium features, such as 24/7 customer service in most cases.
We recommend that you use the free trial version of any app. This will give you ample time to try it out before deciding whether it is worthwhile to upgrade to a paid plan or if you should look for another option.
Conclusion
Parental control applications can be useful in a variety of ways, but it's vital to remember that they're not a substitute for constantly monitoring your children's online activities.
It is also critical that you educate your children. Discuss what constitutes a reasonable amount of screen time and why they should exercise caution when using the internet. Using these programs together, you can ensure that your children get the most out of their Mac without putting themselves in danger.