Last Updated: September 1, 2023
Aispyer Review 2023
Artificial Intelligence, or AI, is a common buzzword today. It seems like everyone's on the bandwagon these days. So, is a parental monitoring app powered by this technology the best option for parents?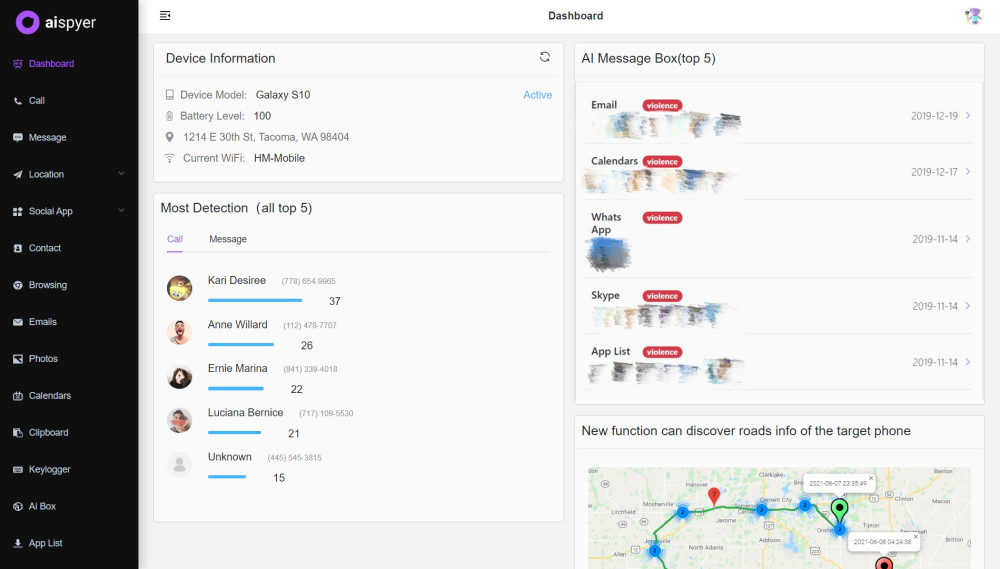 Aispyer: How Does Monitor Your Kids?
Like most other spying and monitoring apps for parents, Aispyer must be surreptitiously installed on your child's phone. Once installed, it will run in the background and feed you all the necessary information. Parents can view everything they need to from an online portal afterwards.
Visit Aispyer

Aispyer is used by over 10 million parents across the world. The Aispyer team has been working to keep parents and children connected and safe for more than 10 years.
While a lot of parental control apps are focused on Android and iOS phones only, Aispyer actually goes beyond that. They offer monitoring apps for Windows and Mac computers as well. If your kids use a PC for school or personal work, don't worry, they are still covered.
Aispyer: What Are the Top Features of This App?
Aispyer may promote itself as a parental monitoring solution, but it can do so much more. Before I get to the other features, here are the monitoring features you should know about.
Very easy to install and start monitoring
Completely stealthy with minimal power usage which could give it away
Phone calls/SMS texts/contacts monitoring
Browser history and bookmarks tracking for online activity monitoring
GPS tracking with location history
Social media monitoring including Facebook/Instagram/Skype/WhatsApp
Keylogger to accurately keep track of everything that is typed
Some of these features, such as the Keylogger, give you a lot of information about what your child is up to. If they are up to nothing good, then you will know and can intervene in time.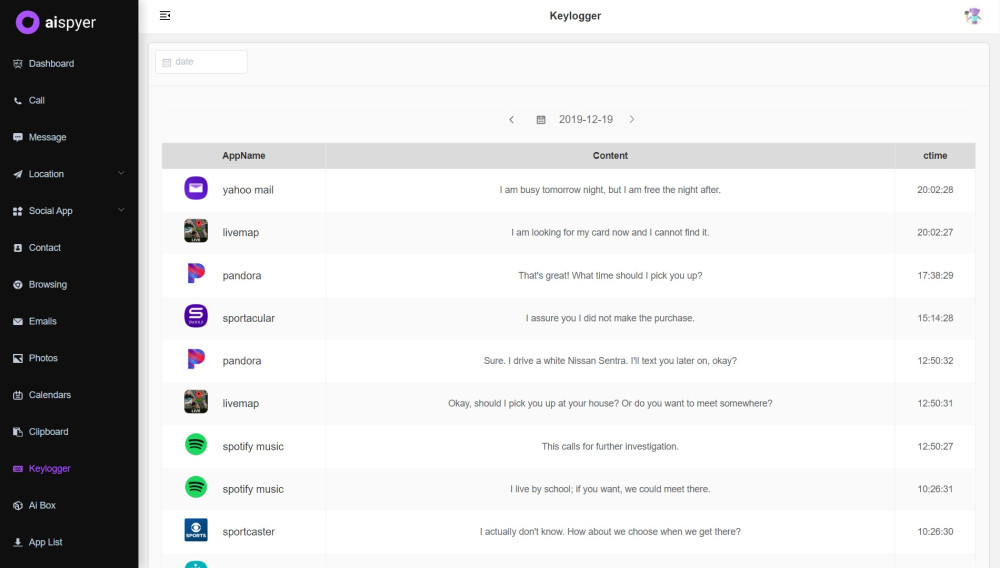 Aispyer: What You Need to Know to Protect Your Kids
There are several different versions of the Aispyer app. For Android, there is a normal version and a rooted android version. Similarly, for iOS there is a normal version of the app and a version for jailbroken phones.
Rooting and jailbreaking are two ways to get more access to the phone than intended. These are only for tech-savvy users. For the most part, you can accurately and effectively monitor your kids without needing to do that.
As usual, the iPhone and Mac apps are a bit more limited than the Android and Windows apps. Also, note that there are a huge number of different packages and platforms on the Aispyer store. Be careful about which one you choose to purchase.
Can Aispyer Help You Monitor and Control Your Children for Their Safety?
I would say yes. It has all the necessary features you need to do that. You can track their social media, browsing and messages to see what kind of messages they are receiving online.
If they are being targeted for harassment or by a predator, you can immediately take action without having to wait for them to come forward.
Remember, many kids, especially teens, may never come forward out of shame or embarrassment. So, this feature is practically a necessity.
Visit Aispyer