Last Updated: December 1, 2023
XNSPY Review 2023
Introduction
If you're a parent or an employer wary of how the internet is being used, XNSPY may be the perfect app for you. XNSPY is an app that allows you to remotely monitor a large quantity of data on a device. Any individual may use this software to spy on whoever they want for their own purposes. It is the easiest and safest monitoring service provider.
You can use this app to keep an eye on your family, such as your kids as well as your staff, in a very user-friendly way. By using XNSPY's sophisticated mobile tracking feature, it has become very easy to track the locations of your children or your employees.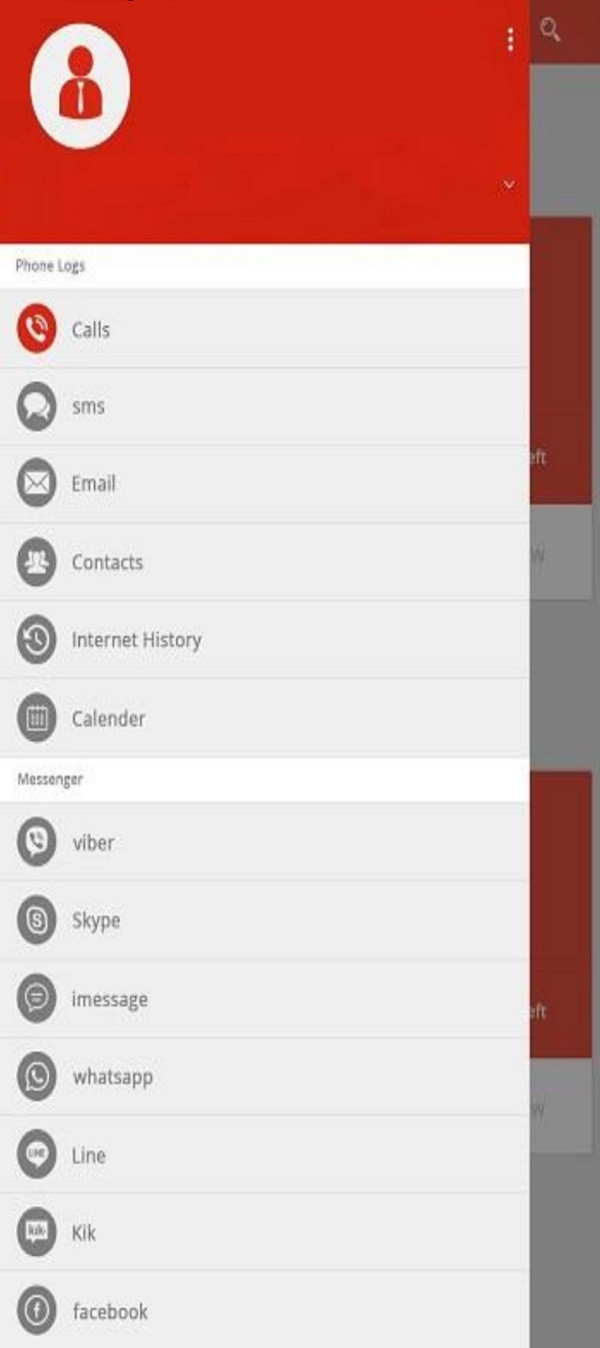 Additionally, you can also keep track of the emails and websites that have been visited as well as the pages that have been bookmarked. This app can be accessed on iPhone and Android devices.
Visit XNSPY
XNSPY Social Networks Monitoring
This app enables you to keep track of activities on social media through apps like WhatsApp, Skype, Line, and other standard messaging platforms such as SMS, iMessage, and so on. Check out the table given below to find out which devices and apps can be checked through XNSPY.
XNSPY social media monitoring break down:
| Social Network | Android | iOS | PC/Mac | Kindle Fire |
| --- | --- | --- | --- | --- |
| Facebook | Yes | Yes | Yes | No |
| Instagram | Yes | Yes | Yes | No |
| Snapchat | Yes | Yes | No | No |
| Tinder | Yes | Yes | No | No |
| Messenger | Yes | Yes | Yes | No |
| WhatsApp | Yes | Yes | No | No |
| Line | Yes | Yes | No | No |
| Messages | Yes | Yes | Yes | No |
How to Set Up XNSPY
To make sure that you have an easy time starting off on your XNSPY journey, the software has a very easy setup that will take no time at all. These are the steps you have to follow:
Step 1: Go to the website.
Step 2: Purchase the subscription.
Step 3: Go to your account and log in.
Step 4: Select your preferred operating system.
Step 5: You will receive an email with a download link; click that link on the targeted device, and the software will begin to install itself. The program will be removed from view after the download is complete, and the data will automatically load on the user's XNSPY control panel.
Step 6: If you want to keep an eye on an iPhone, you'll need to input its iCloud credentials. The iCloud backup will be uploaded to the control panel after they are successfully typed.
Step 7: The setup is complete!
This setup was incredibly easy for my android device, and I could easily start mobile tracking my child's device with complete ease and without being detected.
XNSPY filtering, Blocking, Communication monitoring & Scheduling
XNSPY makes it possible for you to remotely spy iPhone's iMessage and track GPS location. In addition to this, on monitored iPhones, iPads, and iPods, you can view online surfing, stored bookmarks, and on-storage multimedia like iMessage pictures. The bonus features of call analysis and browsing history analysis make this app all the more useful.
Tip
It is possible to view the top five calls made by the user as well as the duration of time for which these calls were made. If you suspect any dubious online activity regarding the websites that are being used, you can check out the top ten most-visited websites from the iOS Safari app.
Additionally, if you want to know the exact whereabouts of your child or your employee, you can simply make use of the real-time location tracking feature. XNSPY's GPS tracking finds your target device and displays a pin position of your children or workers. The software also provides tracking logs, through which the end-user may monitor the locations visited by the target user. You can also geo-fence particular areas and establish check-in and check-out alerts for those specified locations for even more targeted tracking.
Surroundings and Screen Recording
Ever wondered whether or not your child is in school? XNSPY's surrounding recording feature enables you to activate the microphone on the targeted device. These ambient recordings can then be used to determine the whereabouts of your child. Furthermore, employers may determine if their employees are at work or at home.
The great advantage of using this feature is that surround recordings can disclose a lot, allowing you to listen in on your target user's secrets. However, it would be best if you exercise caution when utilizing this function as listening in on someone's surroundings without their agreement is a breach of their privacy. Screen recording is the feature that encapsulates all of the features. Live screen recording is a massive feature that allows you to watch and monitor everything that happens on your target device's screen.
This function will enable you to spy on all internet activity, all while remaining completely undetectable. For example, captured screens allow you to observe the target phone/current tablet's chat chats, social media activity, and other events.
All the available features in this app are quite comprehensive and can ensure your child's safety. You can monitor if your child is engaged in cyberbullying, online predating and harassment, and other suspicious and dangerous online activities. However, compared to a rival parenting control application called Norton, XNSPY provides fewer features for a heftier cost.
Norton allows all of its features to be accessed on all sorts of devices, but with XNSPY, there are few features that are limited for use to only certain devices. While this app lacks the content filtering and Internet time management features available in many comparable programs, it tracks a wide range of actions (such as the particularly useful geofencing feature) on your child's mobile device.
Visit XNSPY
Pros and Cons
XNSPY might help you keep an eye on someone, but it does fall short in terms of certain features.
Pros
If you choose XNSPY as your monitoring app, then you won't have to be burdened with rooting any apps, which is common with other surveillance apps

You might not be able to check your phone every now and then. So, to save you the trouble, you will receive notifications of everything going on

XNSPY will help you see if any of your loved ones are being harassed by someone or if your children are being bullied by their classmates

You can gain remote access to the other device, including taking screenshots and recording data
Cons
It is not a free service as you will have to pay for access to the dashboard

Like other surveillance apps, you will need to get the consent of the other person, as it might be illegal if you don't

For IOS devices, the number of updates from the other device might be slower than the Android counterparts
Mobile Compatibility
XNSPY is available on both Android and iOS operating systems. However, Android devices have more features than iOS because of some security restrictions imposed on the iPhone's operating system. It's worth noting that XNSPY has sophisticated functions, but you'll need to root or jailbreak your smartphone to use them. Remote commands, real-time location monitoring, WhatsApp Chat & Call Monitoring, and Gmail Tracking are just a few of the capabilities available.
Pricing
Now that you know what this app has to offer and what devices it can support, we have arrived at the most important factor. Is the app worth the cost?
Our answer is a definite yes. If money is your problem, then don't worry, as XNSPY can be lenient.
Here's the deal
XNSPY offers a range of subscriptions called basic and premium editions. You can acquire this service provider on either a monthly, quarterly, or yearly basis. Basic: $29.99 (billed monthly), $13.99 (paid quarterly as $41.99), or $4.99 (billed yearly as $59.99) Premium: $35.99 (billed monthly), $19.99 (paid quarterly as $59.99), or $7.49 (billed yearly as $89.99). Device swapping costs $10 for Android smartphones and $20 for iOS devices.
XNSPY is quite a substantial investment for a mobile tracking app compared to other service providers. mSpy is a similar parental controlling app with fewer features but a comparatively lower price.
Free Plan
This app is not freeware but rather software based on subscriptions. It does not have a free version, but it does have a free trial option available for users seeking to test the waters. However, if you subscribe for a monthly subscription, you will realize that investing in this app is totally worth it in the long run.
Conclusion
XNSPY is an excellent app for parental control as well as employee monitoring. With an increase in cases of cyberbullying, online harassment, and the likes, it is imperative to have such a hands-on app downloaded on your phone for the ultimate safety of your child. Moreover, it is reliable and convenient. The interface is user-friendly and simple to use. The vast range of features it delivers to its customers is worth the subscription price it charges. So, as a reliable and effective app, XNSPY is simply a must-have application.
Visit XNSPY