Last Updated: September 1, 2023
Aura Parental Control Review 2023
Introduction
Aura is an online digital safety and identity protection software company. While Aura offers a suite of digital security features, this review specifically focuses on the robust parental controls solution provided by Aura. With Aura Parental Controls, parents can block websites and apps, set screen time limits, and view kids' online activity.
Aura recently expanded its parental controls offering to include Safe Gaming, a feature that monitors voice and text communications for over 200 online games and alerts parents to threats of cyberbullying and online predators.
Aura is focused on family security and well-being, and Aura Parental Controls offers essential features for setting guardrails to the internet to keep kids safe and empowering parents with visibility into what their kids are doing online.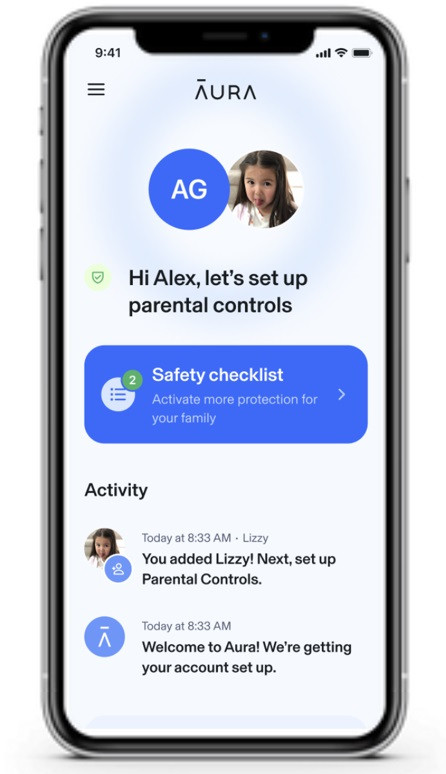 Explore Aura
Content Blocking and Screen Time Management
With Aura Parental Controls, you can manage an unlimited number of mobile devices (phones and tablets) across an unlimited number of apps and websites. Aura allows you to customize what your kids can view online. You can easily choose apps, games, and websites to limit or restrict altogether to keep them safe from online threats. Aura's Content Filtering works anywhere so regardless of whether your kids are at school or at a friend's house, inappropriate or harmful content will be blocked from their phones and tablets.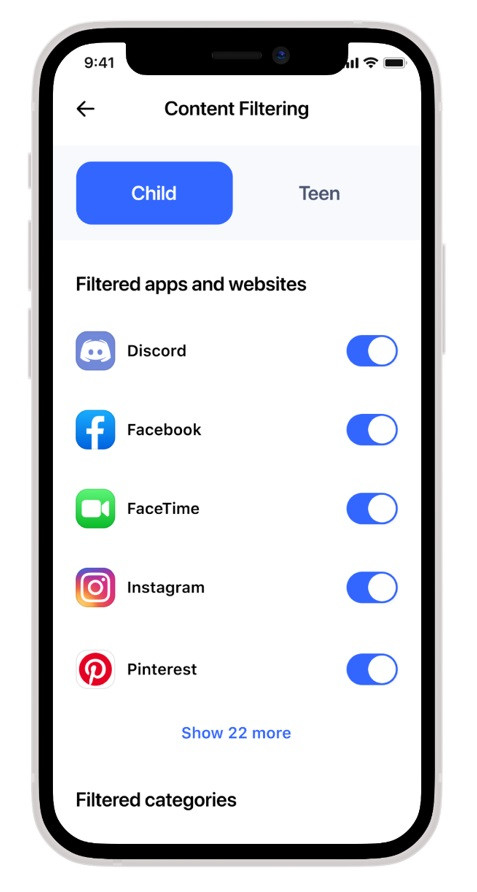 The app offers a preset "Child" and "Teen" filter for quick setup and both options are fully customizable. Aura also allows you to set limits on your kids' screen time and monitor internet history and usage trends. Parents can opt to limit the total amount of time their kids spend online each day to ensure kids aren't exceeding the amount of screen time that's healthy for their age. When the limit is hit, they will no longer be able to access the Internet for the rest of the day. In addition to limiting the total amount of time per day that a child can spend online, parents can also set time limits for specific apps.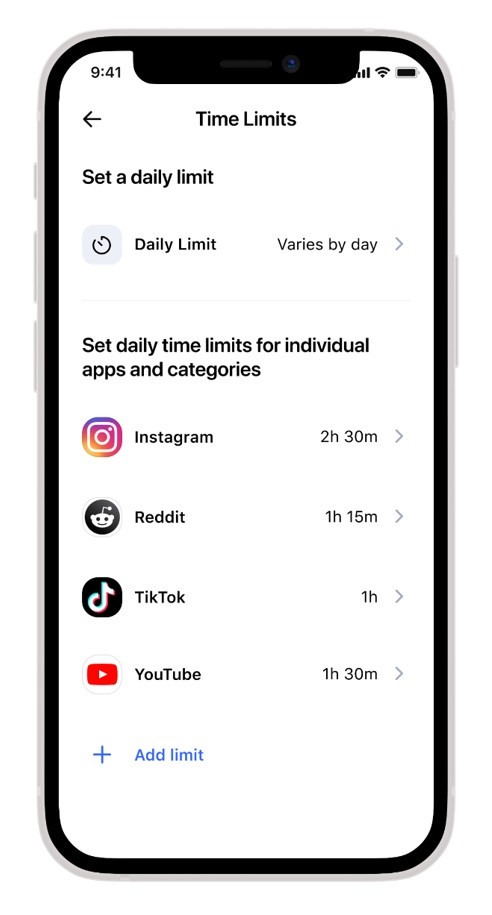 Many parents struggle to understand what their kids are doing on their devices all day. Aura has several features to give parents the visibility they need to keep their kids safe and healthy. Aura has a Time Online feature that shows a breakdown of how much time their child has spent using various apps or sites. There is also a full report of Blocked Activity. Each time a child tries to access a site that is blocked, it's recorded in the Blocked Activity report.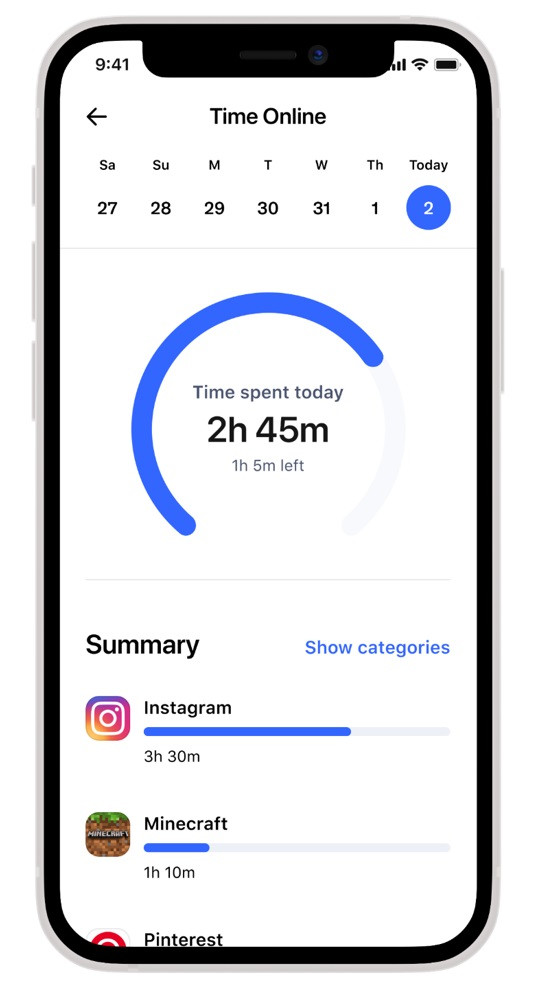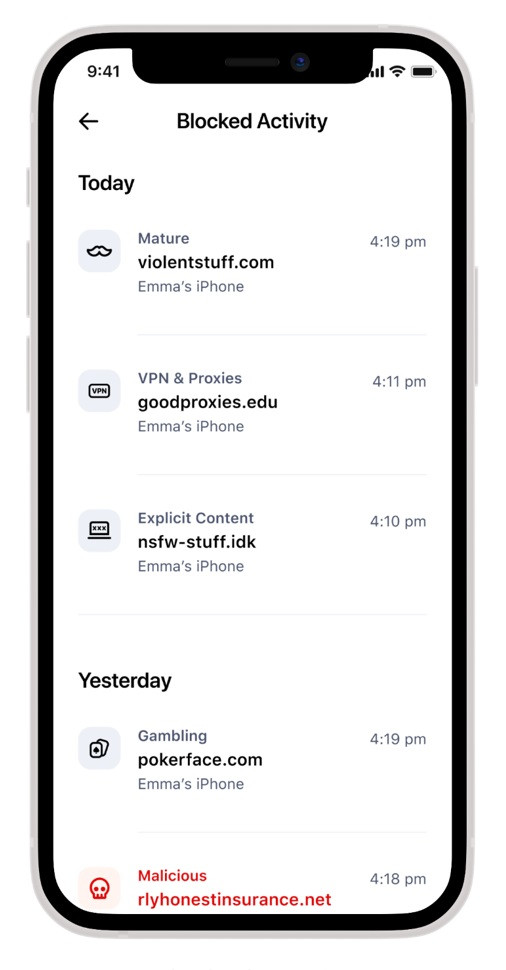 Safe Gaming
Aura Parental Controls recently added a new feature called "Safe Gaming." Safe Gaming extends Aura protection of kids on their mobile devices into the realm on online PC games. Safe Gaming runs in the background with voice and text monitoring over 200 online games. If a threat like cyberbullying or a conversation with an online predator is detected, parents are emailed a threat report.
Safe Gaming uses AI as well as human reviewers to identify the following types of threats in gaming communications:
Offensive language or trash talk (also called 'Flaming')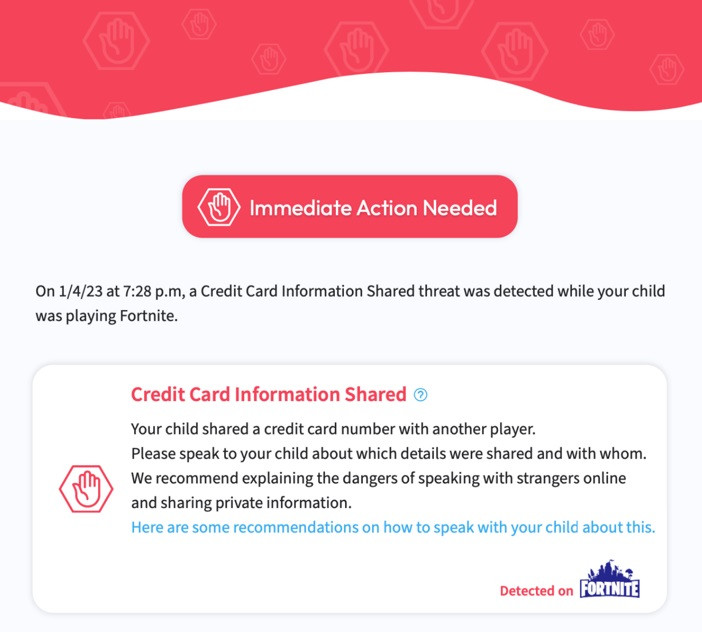 How to Set Up Aura
Aura is very simple to set up. In the Aura app, parents can add their child/children and then link devices to the children's profiles. You will need your child's devices handy to link them to your Aura account. Using your child's device camera, you scan a QR code in your Aura app and that links your child's device so that you can manage the content filtering and screen time limits.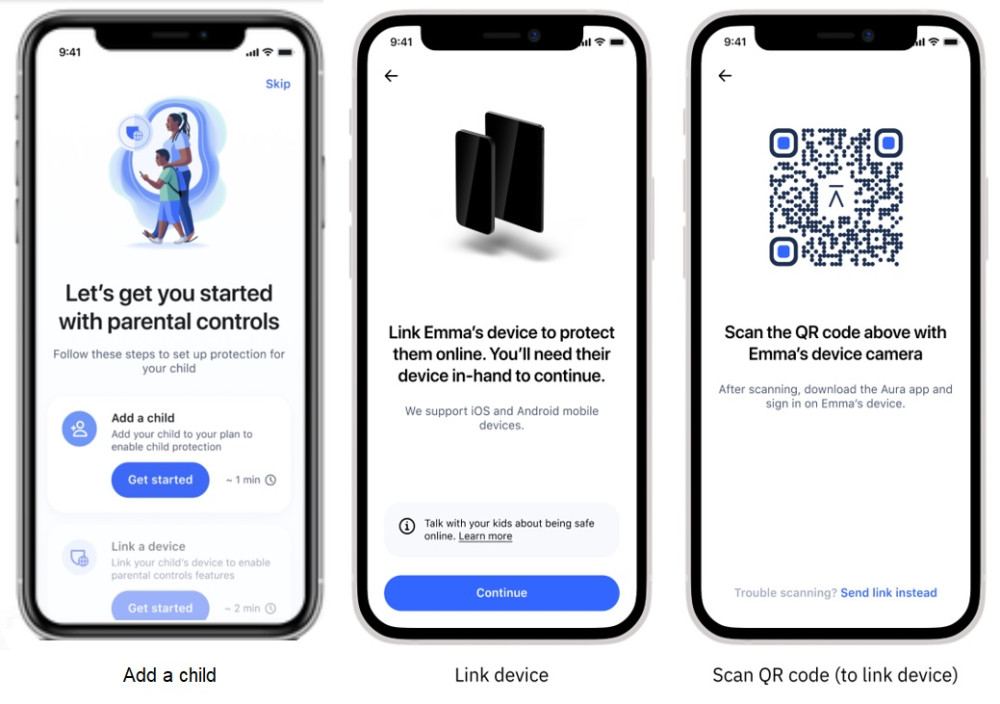 Device Compatibility
| Feature | iOS (phone/tablet) | Android (phone/tablet) | Windows PC (laptop/desktop) |
| --- | --- | --- | --- |
| Content filtering and blocking | ✅ | ✅ | ❌ |
| Time limits for apps and sites | ✅ | ✅ | ❌ |
| Daily time limit | ✅ | ✅ | ❌ |
| Pause the internet | ✅ | ✅ | ❌ |
| Blocked activity report | ✅ | ✅ | ❌ |
| Gaming communication monitoring | ❌ | ❌ | ✅ |
| Gaming threat alerts | ❌ | ❌ | ✅ |
Login
Accessing the account can be easily done by going to the Aura login page online or via the app.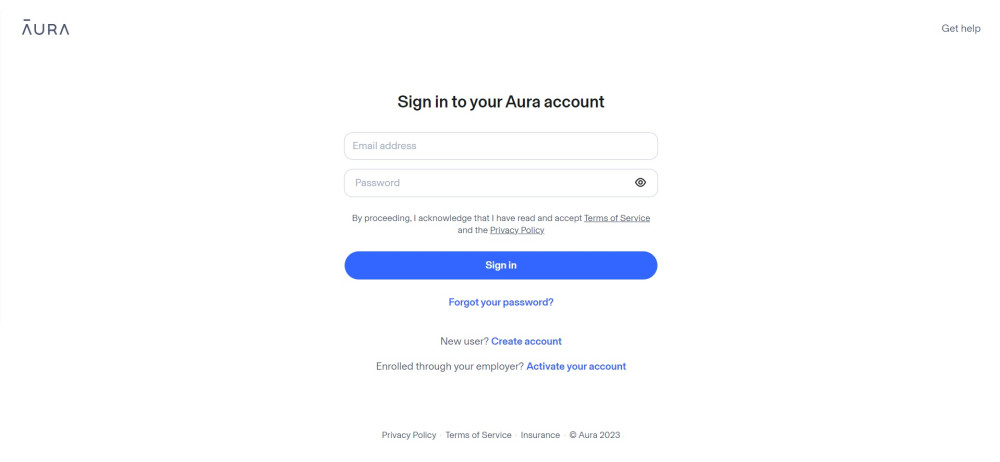 All you need to enter is the email address that you used to register for an account and the password associated with it. From there, you'll be able to do all the monitoring activities, configure the settings, view your account details and many more.
Try Aura
Pricing
No matter what plan you choose to get, it will come with a 14-day free trial and 24/7 customer support.
| Account Type | Annual |
| --- | --- |
| 1 Adult, Unlimited Kids | $99 per year |
And if you're going to make a subscription, you need to enter your Aura payment details upon checkout.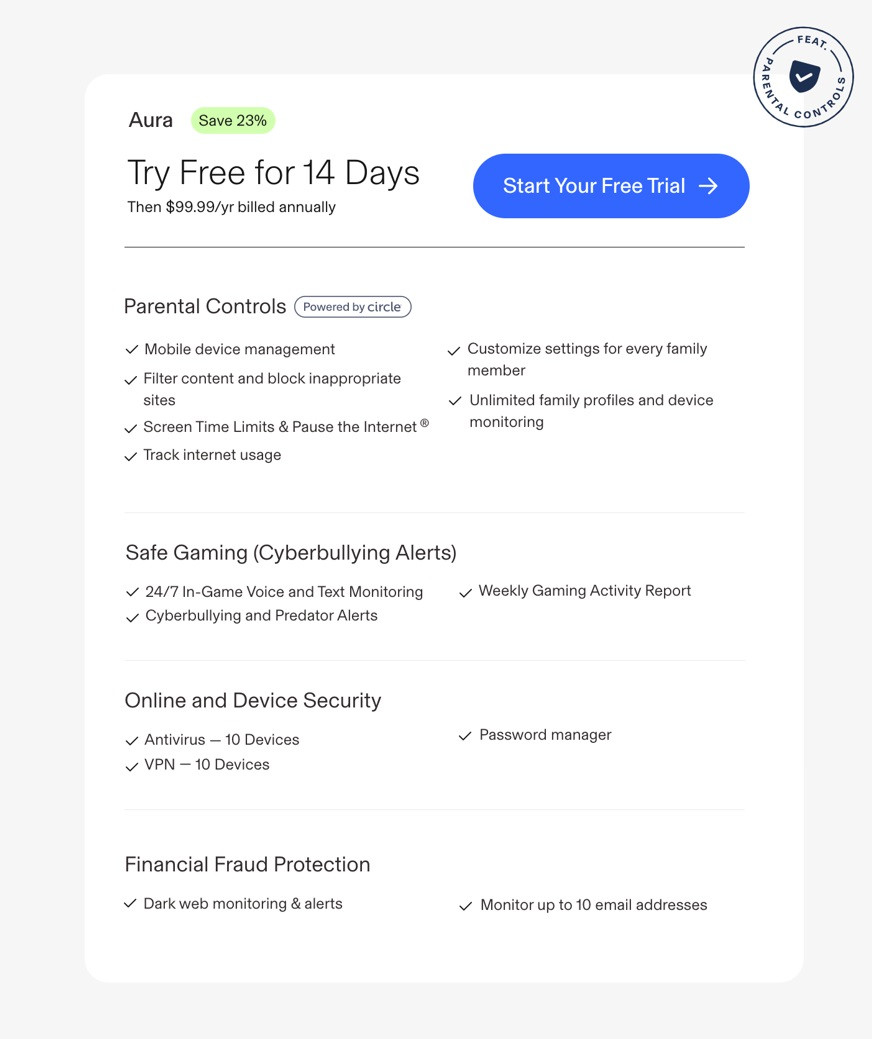 Given that Aura is a leader in the digital security industry, its Parental Controls Plan includes several other important features for family online safety, including:
Antivirus protection: To protect devices from infection from malware and spyware that can gather personal financial information.
Safe Browsing: To stop you from entering dangerous websites (malware, phishing sites) that may steal your personal info.
VPN (Virtual Private Network): For private and secure browsing by encrypting your internet connection, shielding your data from hackers or cyber predators.
Customer Support
Take note: If you have any questions or issues, it's worth checking out the Help page because it has plenty of detailed information which could possibly answer your queries or solve your issues. This could actually help you save time.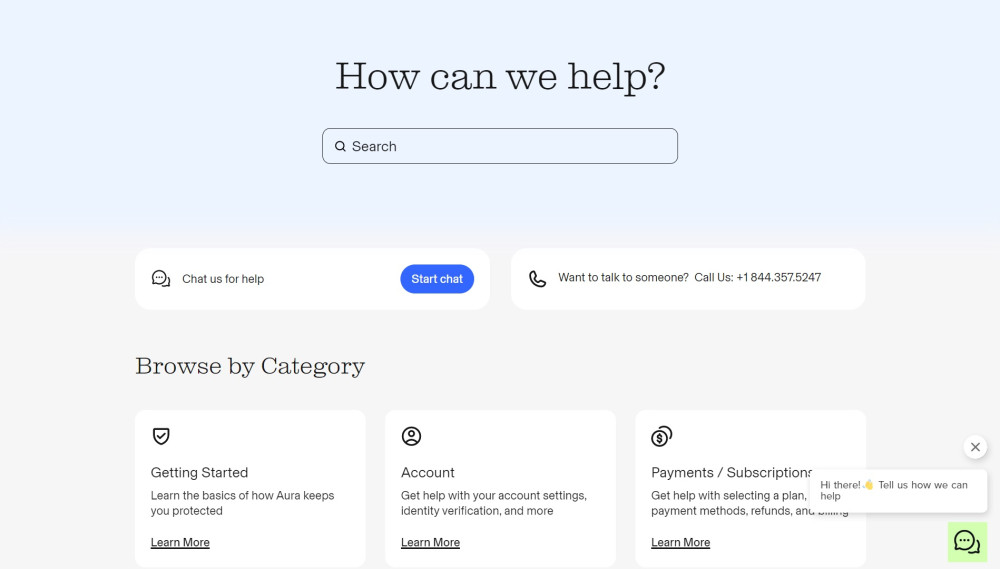 Aura has 24/7 US-based customer support and can be reached through the following methods
Phone: If you want the traditional way of speaking to an agent over the phone, you can do so by dialing 1-844-357-5247.
Email: You can email them directly by sending your message to [email protected].
Live Chat: This feature is accessible via their help page (aura.com/help) and clicking on the "Start chat" button.
The live chat feature is one of the quickest ways to communicate with their customer service team since you can easily launch the chat window from the website. We find this to be the most convenient option.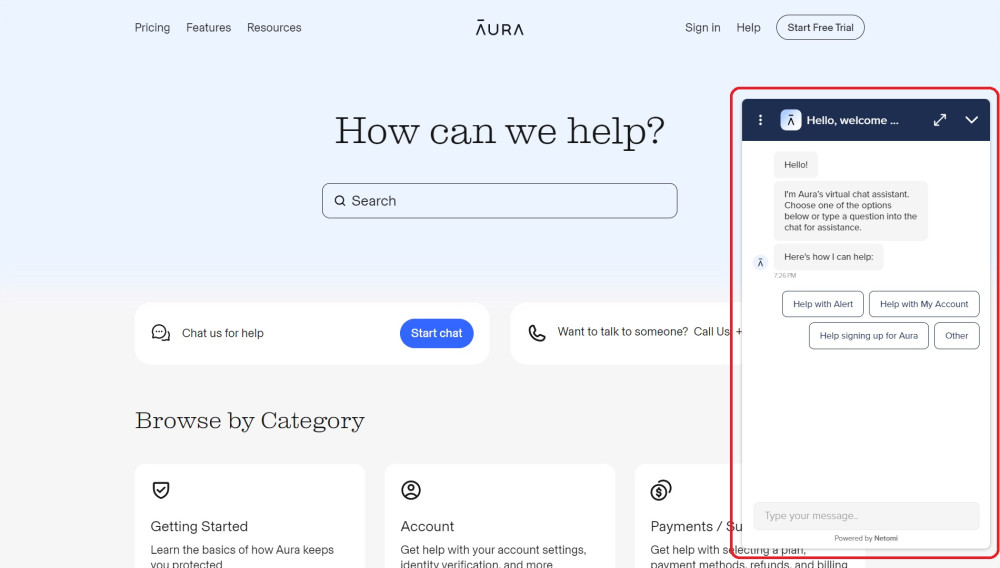 Ease of Use and Setup
Setting up Aura is quite straightforward. You click on "Start your free trial" on the website or download the app on your mobile device. It will ask you for your first and last names. Then you enter your payment details like your credit card number or PayPal credentials. After that, your 2 weeks of free trial begins and you are officially a member.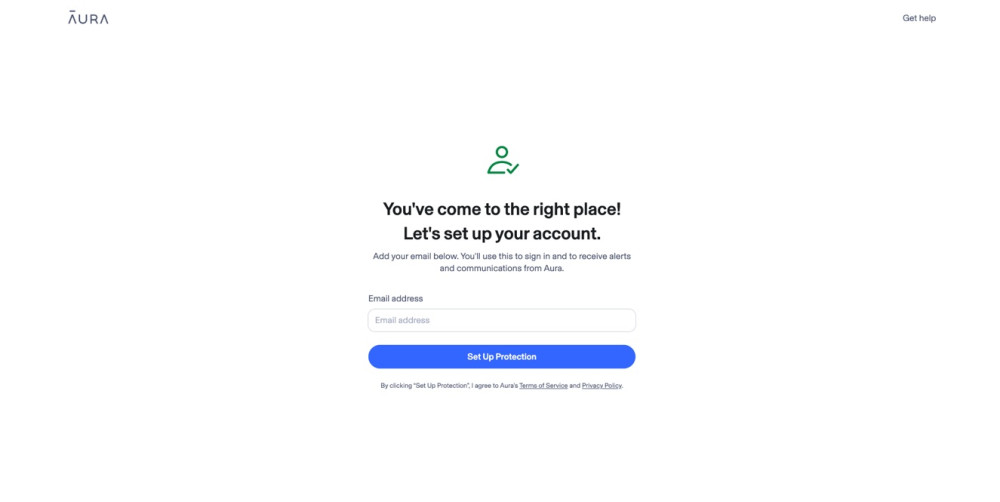 Unfortunately, there is no way to use the free trial without entering your payment method though, so if you forget to cancel your membership before 2 weeks are over, you're in trouble.
Downloading Aura
The app can be easily downloaded from the iOS App Store if you're using an iPhone or iPad, or via Play Store if you're using an Android device.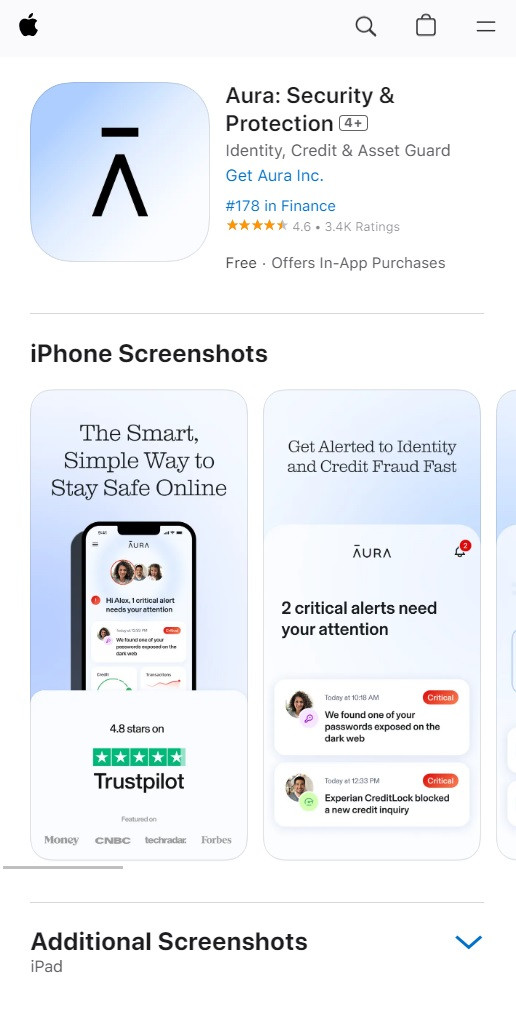 Alternatively, you can access the member area and then place the mouse over your initials to open a pop-up menu. This will have a "Downloads" sub-menu that will take you to the installation page. This Aura Download shortcut might be the best way to find the right app to install if you're having a hard time finding it from the app stores
What We Like and Don't Like
Aura promotes itself as a family monitoring app, but its website does not have enough information about its screen time monitoring. This may be because it originally started as a digital and financial security app. It mostly boasts about its VPN, Antivirus and Password Manager.
What We Like
Takes on a holistic approach to digital security
Robust content filtering and content blocking
Easy-to-use screen time management features
Safe Gaming to monitor gaming communications is unavailable with other parental controls apps
Unlimited profiles for kids
14-day free trial available
24/7 US-based customer support
Live chat, email and phone are channels for customer support
What We Don't Like
The official website is not completely transparent or informative
Not very responsive on social media but posts actively
The VPN, Antivirus and Password Manager have very basic and limited features
You cannot use the free trial without handing over your payment details
Conclusion
Aura was originally just a digital and financial security app designed to protect you from malware and identity theft. However, with its new Parental Controls features, it now offers you and your family complete protection from any digital harm.
Overall, we were very satisfied with its performance and it was able to meet our expectations. So, if you're serious about your family's internet safety, then this parental control app is worth checking out.
Visit Aura
FAQ
Can Aura Parental Controls manage specific apps, like Netflix, Snapchat, or Instagram?
Yes, Aura Parental Controls can manage access and set time limits for popular sites and platforms, such as Facebook, Fortnite, Instagram, Netflix, Snapchat, YouTube, and more.
How can I manage phones and tablets on cellular data?
You can manage mobile devices on any network. Download the Aura App on your family's devices to get started.
How many family profiles can I set up and how many devices can I manage with Aura?
You can set up as many customized family profiles as you'd like.
What is Safe Gaming? What does it do?
Aura has partnered with Kidas to offer Safe Gaming powered by ProtectMe as part of Family plans. ProtectMe is gaming's safest privacy and protection software for your family's PC. ProtectMe scans all gaming-related communications in the background and sends alerts to your email if cyberbullying or online predators are detected. Each week, you'll get a full report with your child's overall threat severity exposure score, a breakdown of all threats detected, and gaming time insights. Install the software to your child's PC to get instantly connected and protected.
Which games can be monitored with Safe Gaming?
Safe Gaming works with over 200 games on Windows PC. The full list of games covered includes popular games like Apex Legends, Roblox, Fortnite, World of Warcraft, and Discord.
Which devices support Aura Antivirus and Online Security VPN?
Aura Antivirus is available for Windows, Mac, and Android. Online Security VPN is available on Windows, Mac, iOS, and Android.
How many devices can you protect with Aura Antivirus and VPN features?
You can protect up to 10 devices.
Visit Aura