Last Updated: September 1, 2023
Bosco App Review 2023
Looking for a parenting app that predicts and stops online threats to your kids? Then you might want to add Bosco on top of your list. It's actually one of the most popular parental control app to use in 2023.
About Bosco
Bosco was launched in 2015 and incorporated as Alerteenz Limited. Despite its recent entry into the parental control industry, the company has already made a name for itself and is now globally available.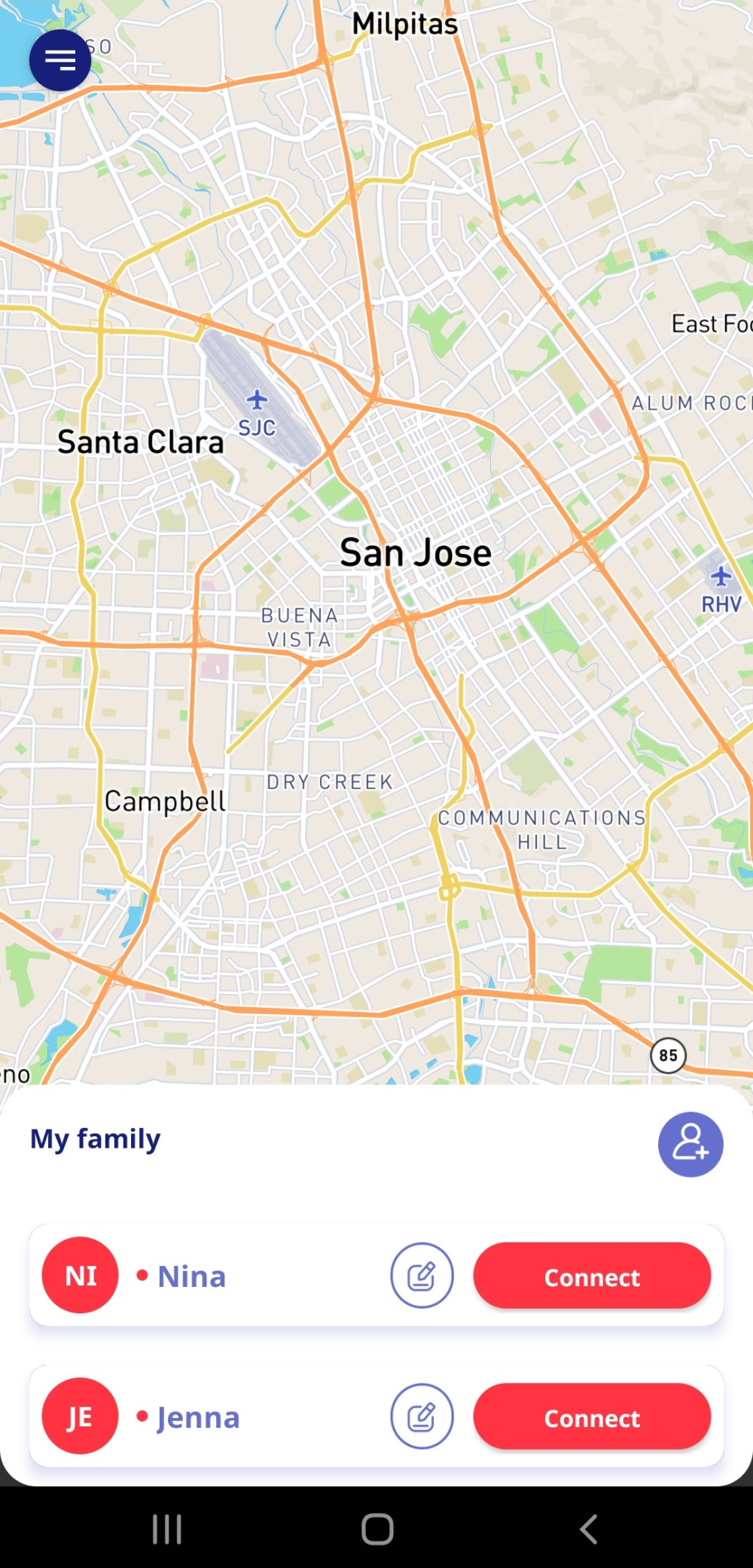 How Does Bosco Work?
Picture this:
Bosco uses a unique AI to automatically detect online abuse directed to your children and prevent it. With this innovative approach, it provides parents with crucial insights about their kids' internet activity but it doesn't leak the actual data. Thankfully, this means that it helps you protect your children without exposing their internet privacy, just as we'll reveal in this Bosco app review.
As such, it's evident that Bosco is powerful enough to detect signs that might be the cause of a child's distress. These include unusual social media interactions, new followers and friends, changes to the child's routine, unusual tone during phone calls, inappropriate messages, low battery, and more.
Visit Bosco
Price
Here's the deal:
They offer a comprehensive Premium package that lets you protect your family, thanks to a complete range of advanced features and benefits. There's also a free version that you can use but it offers limited features. As such, we strongly recommend the paid plan if you want to unlock a ton of exciting features to keep your kids safe.
Let us look at how the two plans compare:
| Feature | Free Version | Premium Version |
| --- | --- | --- |
| Saved places alerts | Limited | Unlimited |
| Child location tracking | ✅ | ✅ |
| Monitor battery | ✅ | ✅ |
| Monitor remotely | ✅ | ✅ |
| SOS button & widget | ✅ | ✅ |
| Alerts inappropriate images | ❌ | ✅ |
| Alerts offensive messages | ❌ | ✅ |
| Screen time | ❌ | ✅ |
| Monitor installed app usage | ❌ | ✅ |
| Mood detection | ❌ | ✅ |
| Daily report | ❌ | ✅ |
Premium Plan
So how much does it cost for a premium subscription? Bosco allows customers to purchase the premium package in two options:
Monthly: $5.35 per month
Yearly: $50 per year
You can buy a monthly plan at $5.35. Alternatively, opt for the yearly buy option, which sells at $50 billed every 12 months. According to Bosco, the annual buy option offers the best value for your money and is therefore highly recommended.
Bear in mind that all premium users get the same advanced features that Bosco offers.
Free Plan
Here's some good news...
Bosco also offers a free version of the parent control app. However, free users only get limited features and won't get any advanced tools and capabilities. As such, we recommend the paid plan if you want to get maximum experience.
Features and Benefits
Bosco is a feature-packed parental control application. Furthermore, its advanced features are powerful enough to detect threats and alert you when your child needs protection. Thanks to this, it eliminates distractions and allows you to focus on substantial projects.
Let us dive into the various features and benefits you can get from this application:
Location tracking
Location tracking gives you real-time information about where your kids are when you're not near them. Bosco lets you set the safe locations that the kids need to be at all times, including at school or home. The app tracks your children's daily routine and informs you when they arrive and leave safe places.
Social apps monitoring
Bosco monitors a range of social apps, including YouTube, WhatsApp, Instagram, Facebook, Emails, Text SMS, Gallery, Calls, and the Camera app. The app uses various technologies like predictive intelligence, 3-layer algorithm, mood detection, and deep insights to alert you if something is not correct.
Offensive messages
The offensive messages feature notifies you whenever someone sends disturbing texts to your child's phone. Abusive messages include cyberbullying, harassment, and other forms of violence. This way, you're able to take action before your child's mental health is damaged.
Inappropriate content
The inappropriate content feature checks your kid's device and alerts you if they have inappropriate images, videos, or audio. It's a helpful feature to protect your kids from receiving harmful content that can ruin their moral upbringing.
Screen time
Bosco can track your child's screen activity if you turn on screen time. The feature monitors the kid's apps and notifies them if they start using new and unauthorized applications or websites.
Mood detection
Bosco's mood detection is the best and most advanced feature you'll get on any parental control app. Bosco uses its powerful AI to monitor your children's mood by analyzing their tone when making calls. If Bosco's AI detects a disturbing tone of anger, stress, or depression, you'll get an instant alert.
SOS button and widget
Bosco offers a special SOS emergency button as well as a home screen widget that lets your kids alert when they need you. We recommend training your children to use the feature whenever they're in an emergency. The SOS button and widget are fast, responsive, and easy to operate – a simple click will do the trick.
Remote unmuting
Remote unmuting is a helpful feature that lets you remotely mute or unmutes your child's device. This means that you don't have to go to your child's phone to take action manually.
Battery level
Bosco also allows you to monitor your kid's phone battery level. Bosco automatically detects when the battery level is below 15% and sends a notification that their phone is about to die.
How to Get started with Bosco App
Getting started with Bosco is a straightforward procedure. The whole process takes three steps, including signing up, connecting the devices, and protecting your kids. Let us look at how you can get started with Bosco..
Step 1: Sign up
Download Bosco on your phone. Navigate to Google Play Store if you're an Android user or App Store for iOS.
Once the app has been installed, please open it and tap the sign-up button to register your parent account. When registering a new Bosco parental control account, remember to select the Parent profile.
Once you have a parent account, tap on the 'plus' blue-tinted icon to add your child's profile.
Enter your child's name, year of birth, and select the gender before saving the profile. Note that Bosco only allows parents to add kids six years and above.
Now you can create the safe locations you expect your kids to be in when you're away. In this case, it's at home and school. Add your child's home and school address and save. Remember to turn on the alert notification.
Send a link to your child's phone to connect via text or email.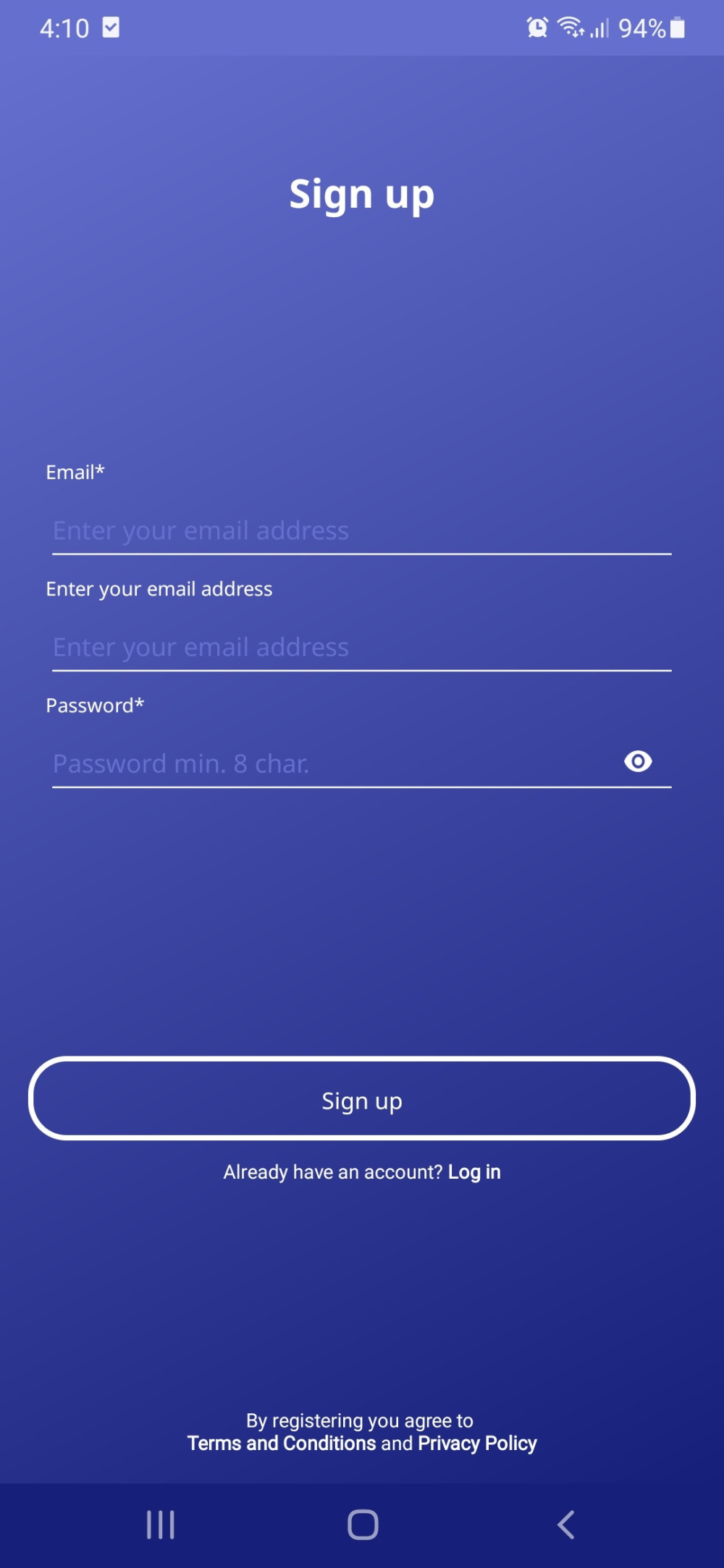 Step 2: Connect
Find the link you shared and open it on your child's phone.
The link will direct you to the download store, depending on the version of the child's phone. Download and install the app.
Once the child app has been installed, tap to open and select the child profile option.
You'll see an acceptance consent form; in this case, it'll be "Child's device Accessibility." This permission allows Bosco to provide safety and supervision to your kid's phone. Bosco also says that they don't monitor parent devices.
Bosco will ask to connect your child's phone to your parent app on the next screen. Tap "Approve parent" to integrate parent-child connection.
The next step is to allow various permissions like allowing calls and text monitoring.
Allow Bosco to track your child's location by accepting the GPS tracking request.
Next is to allow Bosco to alert you if they detect inappropriate content on the child's phone.
Now allow Bosco to monitor offensive messages sent to the child's phone. Remember to check the installed services, locate Bosco and turn it on. This action will various monitoring controls on the child's phone.
That's it. You should receive a notification confirming a successful parent-child connection on the parent device.
Step 3: Protect
Now you can return the child's phone and go about your business. Open individual children's dashboard on your parent app to view their ongoing phone activity. Remember, if you're a premium customer, Bosco will give you extra advanced features and capabilities like:
Offensive messages feature
Inappropriate photos detector
Mood detection tool
Screen time monitoring
Supported Client Apps
Bosco only offers mobile apps at the time of this review. You can download the Android or iOS versions only. Thankfully, however, Bosco promises that it's soon rolling out to Windows on its website. At the same, Bosco promises advanced iOS version features, considering the app features are limited.
You can be sure that we'll monitor the progress and provide updates when they make more improvements.
Which technologies does the Bosco app use?
Bosco uses multiple technologies to give you the best parental control experience. Coupled with its powerful AI, here are some of the critical technologies that Bosco uses:
Deep Insights
Bosco's engine fetches various information from kids' smartphones activity, social media apps, and locations to create specific behavioral profiles for every child. Bosco then uses its powerful AI to put together the collected data, analyzing it before giving parents valuable insights when necessary.
3-Layer Algorithm
Bosco also uses a 3-layer algorithm model designed in line with the various cultural and individual instances that affect a child's social activity. Case in point, the intelligent algorithm monitors and detects multiple differences in age, gender, culture, and the kid's unique behavioral traits. It uses this information when analyzing every child's profile.
Predictive Intelligence
Bosco uses advanced predictive intelligence to analyze, predict and prevent possible threats to children. Bosco's intelligent algorithm constantly learns and adapts to emerging cyber threats that a naked eye will miss. Thanks to this technique, you can trust Bosco to reveal unknown threats to your kids and prevent them upfront.
Mood Detection
According to Bosco, mood detection is a "sensitive and non-invasive" technology that lets you stay in touch with your children's mood swings when you're away. You can use the tool to learn if your child is sad, angry, or stressed and take appropriate action immediately. It's important to mention that mood detection technology has been developed over time, and now it can detect children's complex voiceprints.
How does Bosco's Mood Detection work?
It monitors your kid's voiceprint while they talk during phone calls for the first few days after installing the app. Backed with a powerful AI, Bosco's mood detection analyzes the voiceprints before creating unique voice profiles for each child. After collecting enough data, Bosco provides parents with a routine mood status of their children's last phone call.
Bosco App Review: Children's Privacy
According to Bosco, it never shares sensitive data collected from the kid's device. The app only analyzes personal data and deletes it after that. As such, Bosco only notifies parents if the app detects potential threats or issues.
For instance, Bosco can notify parents when they detect a change of mood in their children, but it won't reveal the synopsis of the phone call.
Here are some of the issues or threats reported to parents:
Inappropriate content such as bad images or videos
Offensive messages received from strangers
GPS location notifications
Low phone battery warnings
How secure are Bosco's servers and databases?
Strong SSL encryptions protect the app's servers and database infrastructure. At the same time, Bosco doesn't collect any information that can compromise the child's identity to online hackers. Finally, Bosco encrypts every bit of data and doesn't share any information with third parties.
Bosco App Review: Customer Support
Bosco provides customer support to its users through multiple channels. You can take advantage of the FAQs section to self-enlighten various procedures and troubleshooting tricks. We like the FAQs system because they've focused on the mobile app version. You can also use the popular articles section to add to your curiosity. Furthermore, if you want to find a specific article, use the search bar at the top of the page to locate it.
However, if you'd instead contact Bosco's team of agents directly, use the "Contact us now" button to send a direct email. Bear in mind that Bosco's agents respond within a few hours. We also learned that the agents are polite, patient, and knowledgeable about tackling various technical issues you might face.
Bosco App Reviews: Pros and Cons
Pros:
AI-powered to better monitor and detect unseen threats that might miss
Uses multiple advanced technologies to keep your kids safe online Feature-packed app
Social apps monitoring
Doesn't store sensitive children's data that might compromise their safety online
Enhanced protection of servers and databases with strong encryptions like SSL
Supports both Android and iOS platforms Affordable premium plans
Offers a free version of the parental control app
Quick to sign up, connect and protect your kids
Cons:
Not available on Windows yet
Doesn't offer advanced features on iOS platforms as it does to Android devices
Bottom Line
Bosco was developed with the primary objective of giving parents the pilot's seat of their children's online interactions. The parental control's unique approach to kids' safety online allows parents to prepare themselves for unseen online threats. Bosco has also evolved to protect kids from offline dangers like phone calls, offensive texts, and monitoring mood swings.
GPS location tracking and phone battery alerts are a big plus to Bosco against its competitors. Considering Bosco is also rolling out to Windows soon and improving the experience on iOS, the app is on an upward trajectory. And if you factor in Bosco's powerful AI, we think the app is worth your money. Don't forget, the Bosco pricing rates are very affordable for such an advanced parental control application.
Visit Bosco