FamilyKeeper Child App
FamilyKeeper Kids, often referred to as the Child App, works hand-in-hand with the FamilyKeeper parental control app to ensure your child's digital safety. This powerful tool is a must-have on your child's device for unlocking the full potential of the FamilyKeeper suite. Available for free download and installation, it serves as the vital link in enabling comprehensive parental controls on your child's devices.
Looking to safeguard your child's online activities? Register for a FamilyKeeper parental control account now and embrace digital parenting with confidence. Sign up right here, today:
Visit FamilyKeeper
FamilyKeeper Child App: Power-Packed Features
The Kids App opens up a world of features and controls once it's set up correctly on your child's device. Here's what you can do with it via the FamilyKeeper Parent App:
Customize your child's online content access
Implement comprehensive filtering of inappropriate apps, websites, and browsing behavior
Safeguard your child from harmful sites and malicious digital content
View new photos and stored images on your child's phone
Be alerted when your child's device battery is low
Identify potential cyber threats and troubling behavioral patterns
Flag offensive language across various social media platforms
Limit screen time and curb digital addiction
Keep track of their screen time history
Schedule specific screen time slots for your child
Get notified about your child's movement - entering or leaving a certain area
Review their location history
Receive real-time alerts for age-inappropriate activities
Know if unknown numbers or profiles are trying to get in touch with your child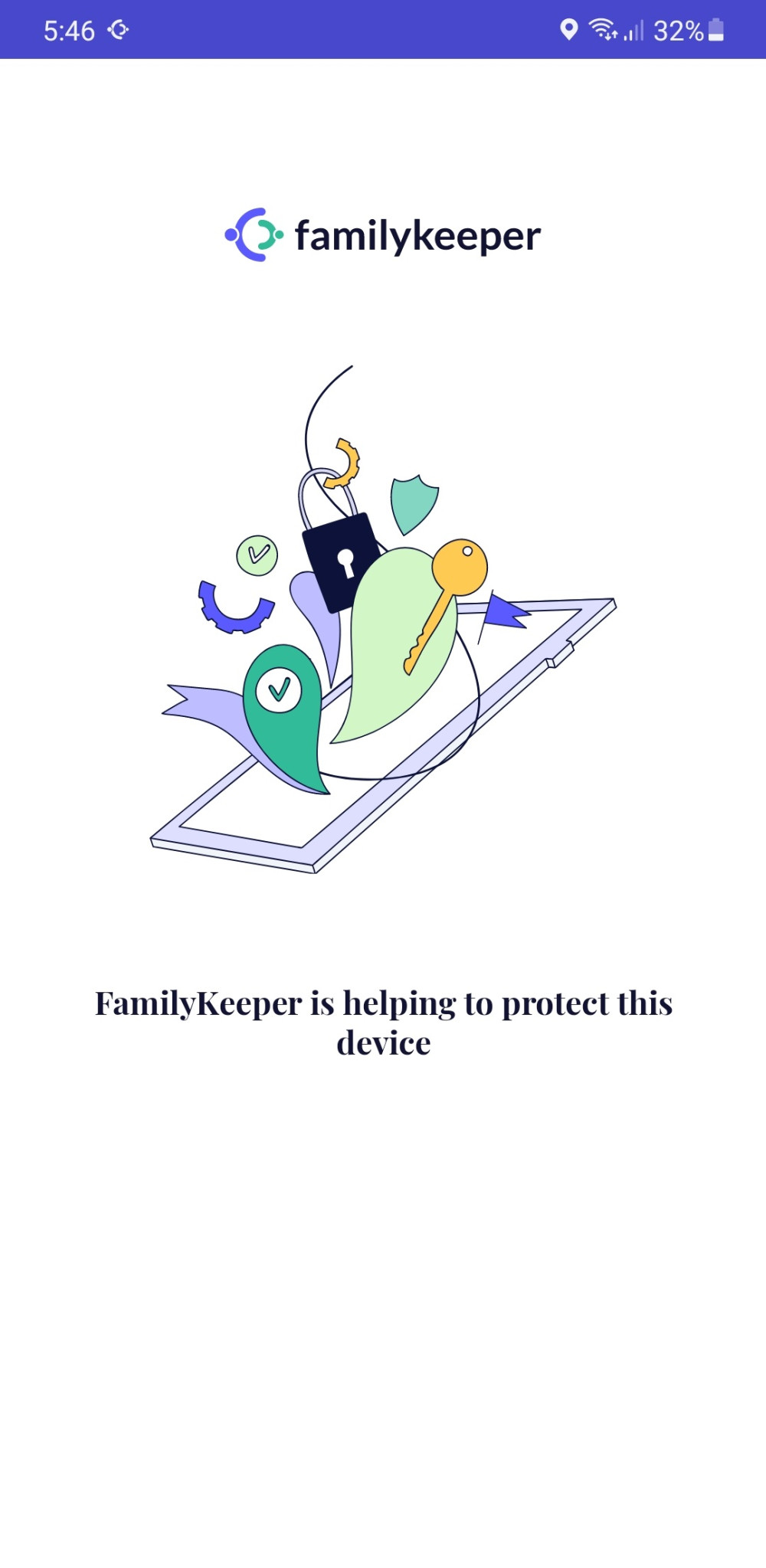 Compatibility: Android and iOS Support
The Kids App is compatible with both Android and iOS platforms. Android devices running version 6.0 and above, and iOS devices with version 15.6 or later, are supported.
| | iOS | Android |
| --- | --- | --- |
| Storage Space | 104 MB or more | 8 MB or more |
| Version | iOS 15.6 or later | Android 6.0 or later |
| Where to Download | App Store | Google Play |
Download and Installation: Easy and Free
Both the FamilyKeeper Parent and Kids Apps are free to download and install. To get the Kids App, simply head to the Play Store for Android devices, or the App Store for iOS devices. Enter "FamilyKeeper Kids" in the search bar, and the app will appear in the search results.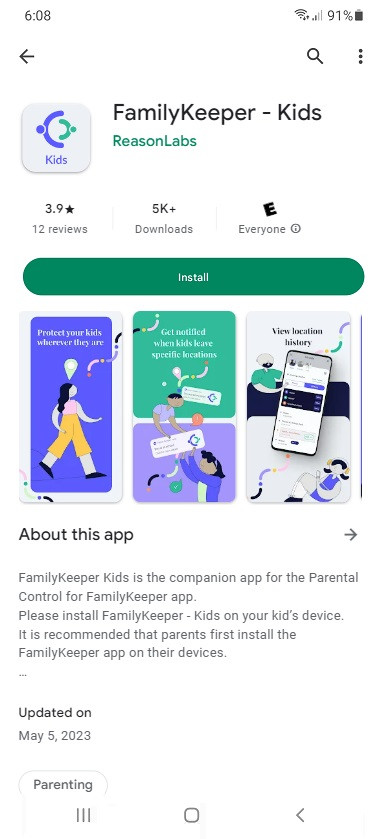 Compatibility with the device is also indicated. But remember, before you install the Kids App, make sure to download and register the FamilyKeeper Parent App on your device first.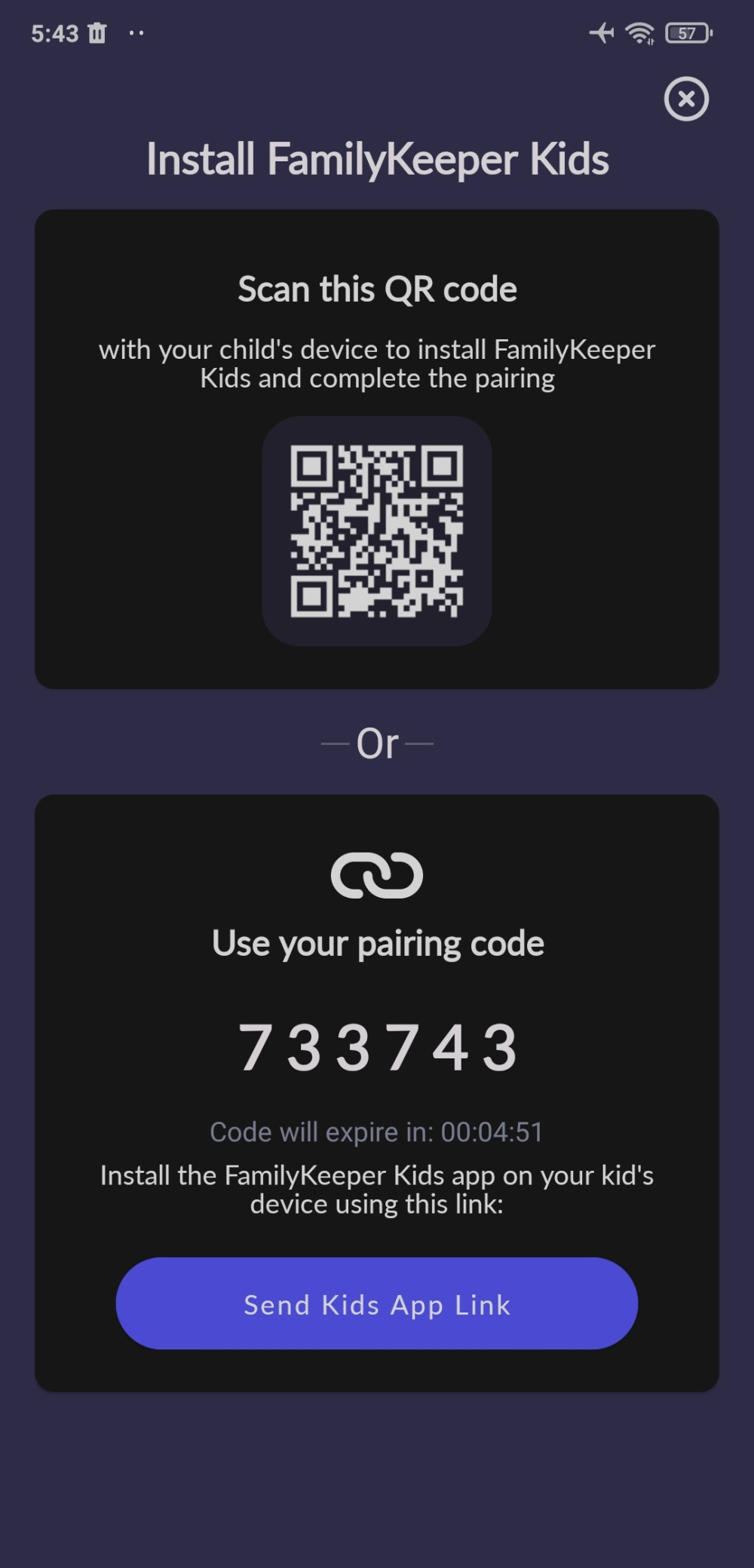 Linking the Parent and Kids App: A Simple Process
Once you've downloaded and registered the FamilyKeeper Parent App on your device, and the Kids App on your child's device, it's time to pair them. This is done using a unique pin code or by scanning a QR code from the parent device. It's as simple as that!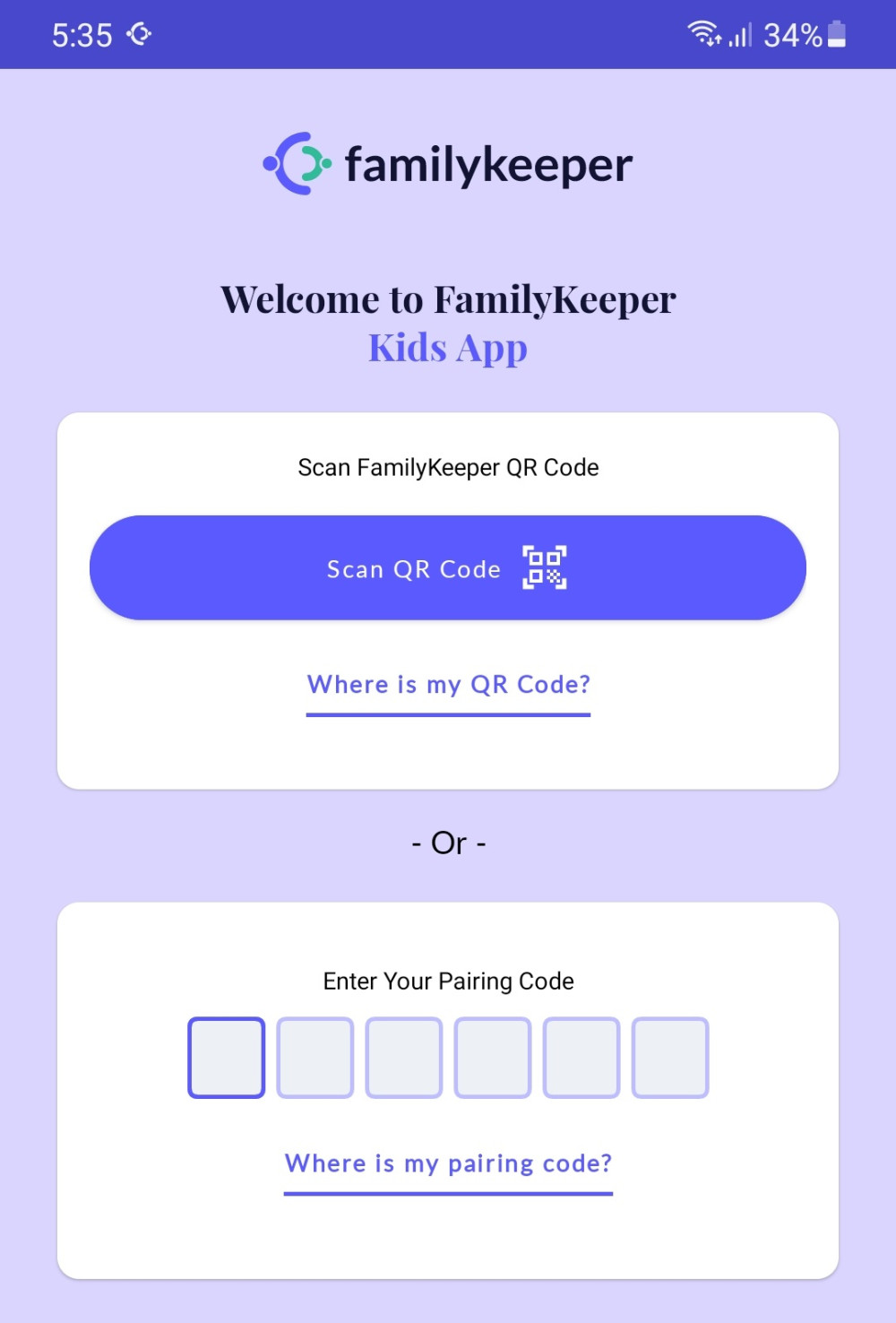 Kids App: Necessary Permissions and Configurations
Keep in mind, the Kids App may need the following permissions:/p>
Access to Notifications to track incoming messages
Activation of the Accessibility Service to monitor the appropriate use of different apps
Location Services access for parents to know their child's whereabouts
"Query all packages" permission to allow parents to review apps installed on their child's device
Screen Time for iOS: Special Note
If you want to use the Screen Time feature of the app on an iOS device, ensure the operating system is upgraded to iOS 16 or higher.
Have Questions About the Kids App?
For any inquiries or assistance with the FamilyKeeper Child App, don't hesitate to reach out to the online support team at [email protected]. They are always ready to help you make the most of this digital parenting tool.
Are you ready to protect your child's online world? Start your journey with the FamilyKeeper parental control account today. Join now and start building a secure digital environment for your child. Get started here, right now:
Visit FamilyKeeper