Last Updated: September 1, 2023
KidLogger Review 2023
Introduction
KidLogger, owned by SafeJKA S.R.L. Its a software designed to oversee the underage children's cell phone activities. The software works perfectly on Windows, Mac, as well as Linux platforms and seems to be compatible with Android, iOS, and BlackBerry devices.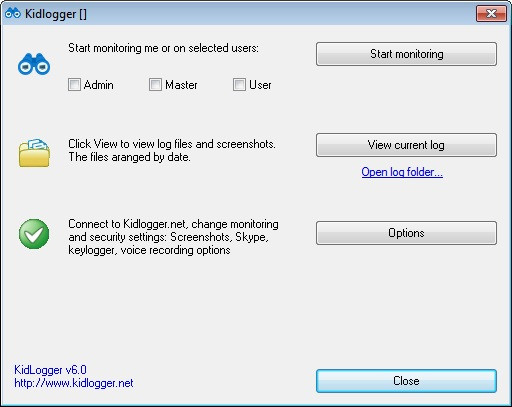 The idea of developing this tool, which would help families, supervise anything their child does online is not new. Several creators were already able to provide monitoring services for smartphones. The goal of producing powerful familial software is to protect kids against harmful technology as well as effects on social media.
Visit KidLogger
Setting Up KidLogger
For a detailed explanation on how to scan the stages are given below with KidLogger app.
Preparing
You must register the account at KidLogger.net to install the software on a target device. Make sure you can keep the login details for KidLogger: you'll want them to enter your account online.
Setting Up
KidLogger application installation and configuration requires minimal effort. During most of the process, you must have the target device nearby.
Collecting Data
Immediately after set up, KidLogger begins collecting activity logs. You must log into your account online to verify the logs. The app is going to keep all of the data found here. The updates can be entered and checked.
KidLogger's voice and video capture is yet another unique feature. This tool allows you to use video recorder as well as microphone made to your child's pc, laptop or mobile phone to take video as well as record voices or sounds of your child and those around you. This allows you to keep monitor of whether the kid is goofing off as online or whether they're talking face-to-face with someone keeping a conversation clean.
Family Filtering, Blocking, and Monitoring
What are the main KidLogger's features?
Parental Time Control
KidLogger pro functions a stand-alone Parents Time Control application that can help parents handle time spent on the mobile Android devices by their kids. Setting limits can prevent overuse of the device by your child.
Surfing History
Parents can find out on the smartphones what web sites their children are visiting. KidLogger monitoring agent collects as well as transfers the browsing data for your supervisory account. Unfortunately, iOS devices do not have the feature.
Gallery Insights
If you have ever wanted a sneak peek in your child's photo gallery, you can do this with KidLogger. The application copies the images stored throughout the gallery to the account online of the user.
Apps Statistics
KidLogger offers detailed information about your children's mobile apps. You can find out just how much time they have left chatting as well as playing the game with friends.
Outgoing/ Incoming Calls Tracker
With KidLogger's call locator feature, you may keep on top of conversations to your child. The application tracks call history for each outgoing and incoming call with the timestamps.
It isn't KidLogger's full list of features. The available options for monitoring depend on a subscription as well as a platform on which you need to use the software.
There's a KeyLogger in this monitoring software. This captures each keystroke that your child makes, even though the document has not been saved, or when the search engine search terms have not been followed through. You could see passwords that they enter to log in to their social networks, plus this is a good reason to follow instant messages as well as conversations with emails.
Mobile Support
For several operating systems, KidLogger is accessible and the kidlogger review is very good. For Mac OS X, s, Blackberry, Android, Microsoft Window and even Symbian Nokia, you must be able to locate it. Clearly, this program does not cover every single OS, and you can see that KidLogger could use most of what is available in the market today. So for your house, you probably would not have any problem with using it.
Pricing
KidLogger's basic version is not only free, yet open source as well. This is fantastic news because it tends to mean that the code could be checked as well as analyzed by anybody–after all, the first thing you want from this kind of monitoring tools was to do something sinister well into the background secretly.
There will be two premium subscribers for KidLogger. Standard charges $9 for three months (around £ 6, $11), $17 for six months (around £ 12, $21), or $29 for one year (around £ 21, $37).
A professional costs $ 29 for three months (about £ 21, $37), US$ 49 for six months (about £ 35, AU$62), as well as US$ 89 for one year (about £ 63, $112).
Pros and Cons
Pros:
Compatible with Mac OS
Contains essential monitoring feature
Easy to install
Cons:
The web site is not user-friendly
Limited to Android devices
Does not offer content filtering/application blocking options
Installation & Customer Support
First, you have to sign up your account to configure the KidLogger app. You would then deliver your e-mail with a confirming letter. It will include a link with your dashboard (online account) as well as the download link. Follow this link to the dashboard. Packages of subscriptions are accessible: select preferred package as well as proceed to checkout. You can download KidLogger if your payment service confirms the payment. Download and install a KidLogger app file on a target device. Ensure installation from unverified sources is enabled.
Then open a zip file with login 12345. Begin the app and then go to Configurations. Click Start to customizing all of the features you want and allow monitoring.
Final Verdict
It is very easy to know how to set up KidLogger, yet the interface leaves something to be desired. To indicate what you need to monitor–, clipboard content, keystrokes USB usage, browsing history, Skype chat logs or even audio tape, you are using simple check-boxes. Screenshots can also be taken at predefined periods or even when the keywords were detected on the screen. Any logs recorded could be viewed off any device online, so that at any time you track activity from afar.
It can be a good solution for parents if you need to control a PC that runs either on Windows or Mac OS. It is not the best solution for Mobile devices as it can work only on Android device. That said, KidLogger can definitely help parents monitor and be on top of the child's activities on PC especially with the pro version due to the fact that the app can be invisible and make recording of surrounded sound and screen.
Visit KidLogger