Last Updated: September 1, 2023
McAfee Safe Family Review 2023
Introduction
If you are concerned about your kids' safety online, a reputed parental control software might come to your rescue. It is not the need today, but rather a necessity all because our kids are exposed to new online threats every day.
McAfee Safe Family is one such name you can rely upon. With a host of features and controls, this software has a lot to offer to its users. It performs all the basic controls like website-blocking, tracking social media activities, has an efficient time management system and the likes.
IMPORTANT NOTE: McAfee Total Protection offers parental controls as well as part of the Family package up to 10 device protection for only $34.99. Grab it here.
Let us take a look at how this software fairs in the market of parental control tools.
Visit McAfee Safe Family
Reporting and Notification
Using McAfee Safe Family allows you to stay aware and notified of your kids' activities all the time. An alert is issued on your phone whenever your child engages in a restricted online activity. In this way, you can keep tabs on their actions at all times.
From having a look at what all websites your kids visit, to tracking their online time and suspicious chats on social media – McAfee basically helps out with everything you might be concerned about.
All you need to do is enable notifications on your app, and provide the application the access to the location to retrieve all the information. It is highly recommended to install McAfee's mobile device management of MDM profile to stay connected with your child's activity throughout.
Filtering, Blocking, and Monitoring
McAfee Safe Family efficiently imposes a lot of filters on your child's online activities. What's more? You can filter, block and monitor your child's online presence on all devices. Thus, no matter they use a smartphone or laptop, you can be assured that everything is going to be reported to you.
This is all thanks to the McAfee Safe Eyes internet filter software. How does this work?
With this parental control software, you can block content online for up to 35 different categories.
You do not necessarily need to stick to the existing categories. You can customize the filters and block your child's access.
You can block any particular site(s) that you believe should not be made accessible to your children.
The filters offered by this software also prevent the children from inserting sexually suggestive content or words into a search engine, a chat box, and the likes.
Every time your kid engages in any of these activities, you will be notified via phone, email or text. This helps your monitor their activities.
Using Filters
Here are some examples of how this software blocks and filters your child's internet usage.
Emails: You can block emails to your child's account from other restricted accounts. In most cases, kids tend to set up a new account to bypass this rule. But, in that case, the McAfee app will block the user from creating an email account, apart from that one that has already been approved.

The main challenge with this email blocking feature is only applicable to service providers like Gmail, Hotmail, and Yahoo and does not extend to web-based email services.


Social Networking: One of the biggest concerns for parents is their children's activities on social media. Using this software puts a filter on their social media use. If your child posts unacceptable posts online on social media sites, you would be made aware of that immediately. This could mean posting profanity-related content, violent content and the likes on platforms like Facebook and others.

The filtering option is browser- dependent which means the categories and filters can vary from one browser to another.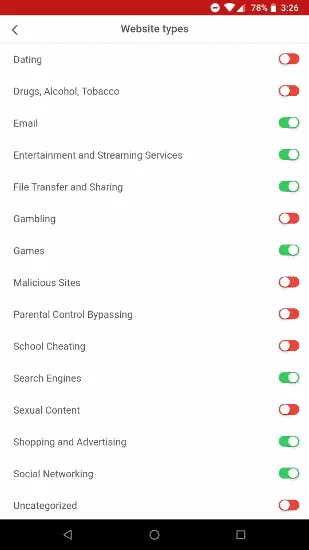 Time Supervision
McAfee Safe Family also allows you to monitor the time that your child spends online, on the virtual platform. Let us have a look at how this time supervision feature works for the parents.
Firstly, you can put a cap on the total number of hours your child can spend online per day
Possibility to indicate specific periods of time during the day when the child would be allowed to access the internet.
It is possible for your child to try and trick the whole system. They can change the time settings on the computer. But this has no effect on the software since the timings are measured on the servers.
You can make certain days as exceptions and add some more time to their regular routine. In that case, all you would need to do is log in as an administrator and add some time for your child.
When the time is up, the system itself will notify the child of their online team.
Finally, you will be presented with a graphical representation of the internet usage, depicting the days of the week and the total number of hours spent online.
Other Features
Apart from filtering website content and keeping you notified of your child's status, there are various other activities that this software focuses on. For instance, the activity record feature presents you with reports of how your child is using the internet. It is possible to store these reports either on the computer or your local drive which you can access from a single location only.
Another option is to store it on the Safe Eyes secure server, which you can access from anywhere and at any time which is an additional advantage provided by this parental control software.
App for Android
McAfee Safe Family setup for Android devices is quick and simple. Right from the setup, you can set the configuration for parental or child controls. The app is easy to use with a rather comfortable interface.
For the children, the special internet timing rules, location check-ins, and app usage are clearly mentioned. However, the app is a little slow to launch and lacks the useful SOS button.
App for iPhone
The initial setup is very similar to the Android version of the application. There is only one single app for both the parent and the child and the configurations are different. However, it differs from the Android version in the fact that it lacks a Requests tab.
As a parent, you would be required to enable both the notification and location feature services along with the MDM feature.
Pricing
The pricing structure of McAfee Safe Family is simple and clear. The monthly fee is $7.99 covering an unlimited number of devices. If you opt for the annual plan, you would be paying a total of $49.99 which offers quite a discount.
If you are new to this software, the 30-day trial version could prove to be helpful. As compared to other similar parental control apps, McAfee proves to be a little more expensive!
IMPORTANT NOTE: McAfee Total Protection offers parental controls as well as part of the Family package up to 10 device protection for only $34.99. Grab it here.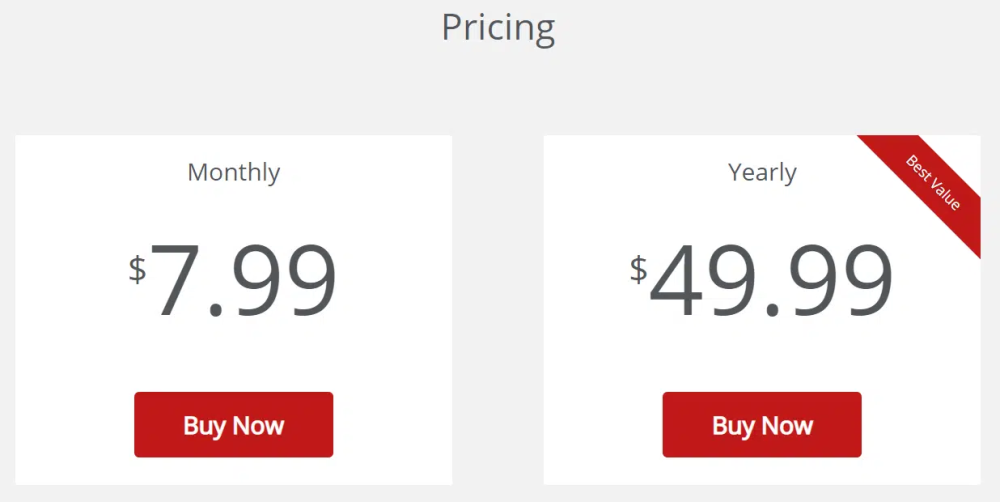 Location
By means of this interactive parental control software, you can actually have access to your child's location at all times. This would mean that the location of the user is updated, based on the device used. Also, you will have access to a map that denotes your location and pin points your child's location.
In fact, there is also a feature by virtue of which you will be notified whenever your child leaves a certain location with their device. For instance, you could define a certain location on the software and create a boundary within 100-750 meters. So, whenever your child's location changes, be it coming into this boundary or leaving the vicinity, you would be notified on your phone.
But there is a certain drawback with this. If you child puts off the location function from their system, you would not be able to track them. You would be notified of the location feature being turned off.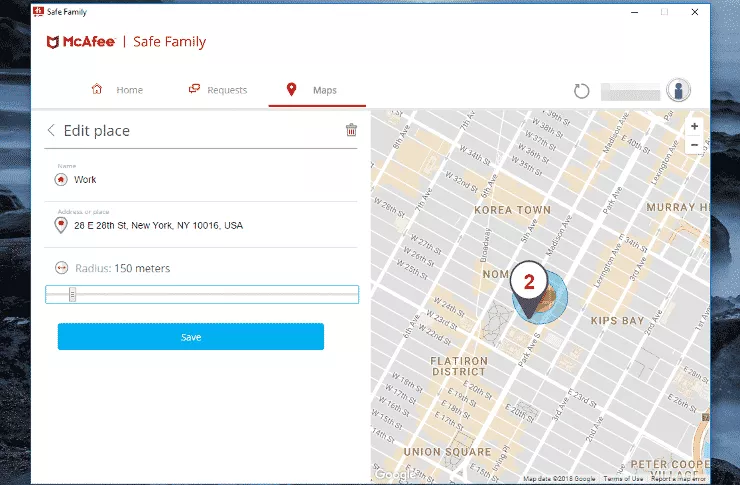 Pros and Cons
Pros:
McAfee Safe Family works on an unlimited number of devices for different child accounts
It comes packed with good time management features to restrict your child's internet usage hours
The reports provided are detailed and are explained graphically
The notification system is quick and prompt
Cons:
The software is not browser independent. Its functionalities change from browser to browser
The mobile app is slow in function and performance
It proves to be a little weak on iOS devices
Installation and Customer Support
The installation process for McAfee Safe Family is easy and quick. There is only one common application for both the parents and children. The configuration is different at the setup and you can mention your role right then. However, children cannot access the parent's account without a password.
In order to access the full functionality of the device, you would need to enable the notifications and location functions, along with the system's MDM profile.
If you face any issues in this process, you can always get in touch with the customer support system, from the application or from the website. They can be reached over phone, email or text.
Final Verdict
Considering all the options and features, McAfee offers almost all the standard parental control features and tools for its users. The advantage here is that with the monthly or annual package, you can have access to an unlimited number of child accounts.
It has a great reporting system and the notification feature is also well-developed. However, since it is a little expensive, a thorough check of the features offered is necessary.
Visit McAfee Safe Family