mSpy iPhone
In the digital age, ensuring the safety of your children has taken on new dimensions. The rise of smartphones has opened up a world of unlimited knowledge, but it also presents potential threats. This is where parental control apps like mSpy come into play. This guide will delve into the details of the mSpy Parental Control app for iPhone, providing a thorough review and understanding of its functionalities.
Interested in securing your child's digital journey? Sign up for a parental control account right here, today:
Visit mSpy
Introduction to mSpy
mSpy is a renowned parental control app designed to provide real-time surveillance of a child's smartphone activity. It has a focus on compatibility, working seamlessly with various platforms, including the iPhone. The primary function of mSpy is to help parents monitor their children's digital footprints, offering insights into their online interactions, and ensuring their safety.
What mSpy Offers
mSpy, as a parental control application, offers a wide range of features designed to give parents a 360-degree view of their child's digital world. Here are some of the key features:
Call Management: mSpy provides detailed logs of all incoming and outgoing calls. This includes the duration, time, and the caller's details.
Text Message Monitoring: It enables parents to view sent, received, and even deleted text messages, along with the contact information and timestamps.
Location Tracking: With mSpy's GPS tracking feature, parents can track their child's real-time location and also set up geofencing alerts.
Internet Usage Monitoring: mSpy provides complete visibility into internet browsing history, bookmarked pages, and even Wi-Fi networks that the device connects to.
Social Media Monitoring: This feature allows parents to monitor various social media platforms like WhatsApp, Snapchat, Facebook, Instagram, and more.
Keylogging: mSpy's Keylogger feature records every keystroke made on the target device, providing parents with comprehensive insight into what their child is typing.
Compatibility
mSpy stands out from other parental control apps due to its lightweight design, ensuring minimal consumption of system resources. To make the most of its features, your iPhone should be equipped with iOS 14 or a newer version.
| | iOS |
| --- | --- |
| Storage Space | 100 MB or more |
| Version | iOS 14 or later |
| Where to Download | App Store |
Setting Up mSpy on an iPhone
Setting up mSpy on an iPhone is a relatively simple process, but it does require physical access to the device. Before you start, make sure the iPhone is running on a compatible iOS version and has an active internet connection.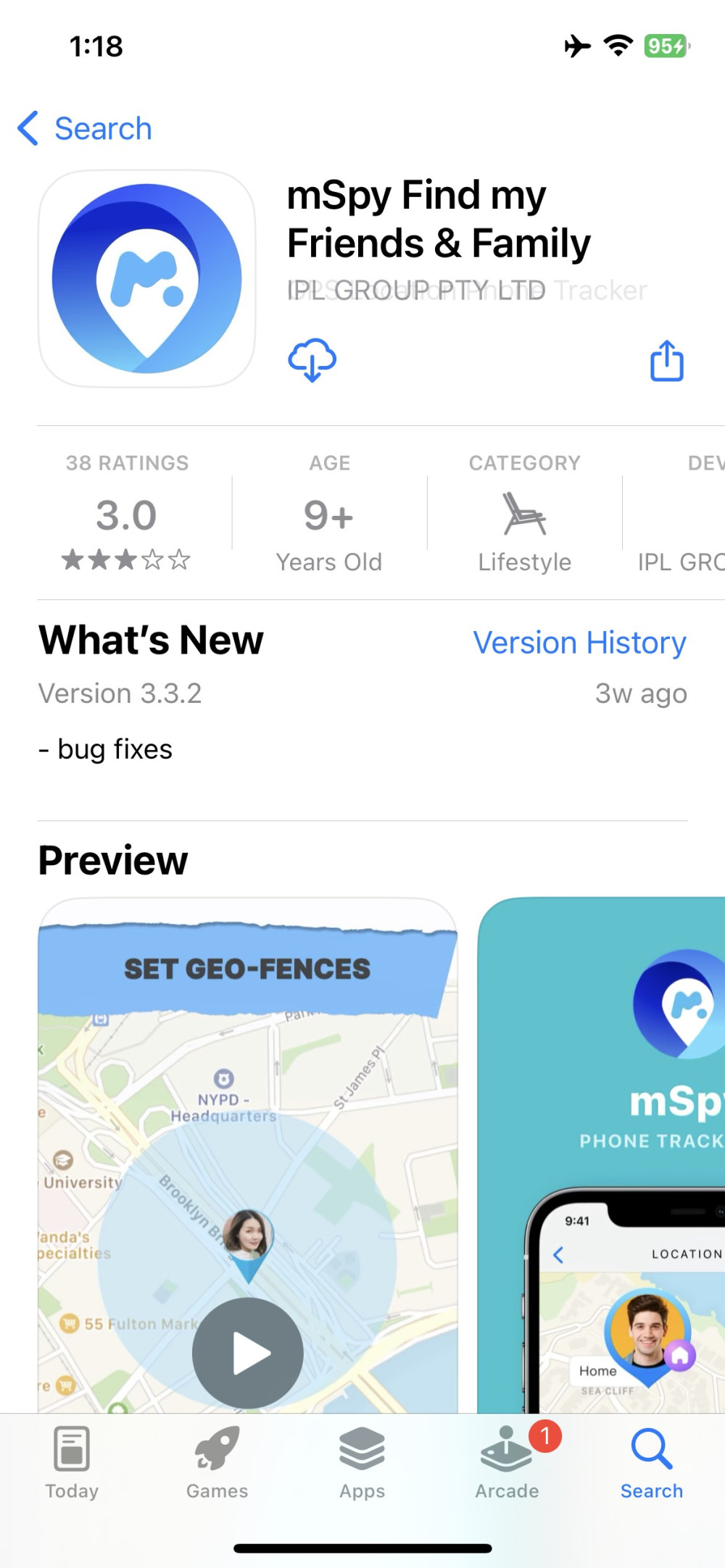 Purchase a Subscription: Choose a subscription plan that best fits your needs from the mSpy website.
Installation: Once the purchase is completed, you will receive an email with a link to the installation wizard. Follow the instructions to install mSpy on the iPhone.
Configure Settings: After installation, configure the settings according to your preference.
Start Monitoring: Once the setup is complete, you can start monitoring the device from the mSpy control panel.
Data Security and Privacy
One of the biggest concerns when using a parental control app like mSpy is the question of data security and privacy. mSpy takes this very seriously. All data transmission is encrypted using advanced protocols, and the company follows a strict privacy policy.
The Pros and Cons of mSpy
Like any software, mSpy has its strengths and weaknesses. Here's a fair analysis:
Pros:
Comprehensive Monitoring: mSpy offers extensive monitoring features, which covers almost all aspects of a child's smartphone activity.
User-friendly Interface: The mSpy dashboard is intuitive and easy to navigate, allowing parents to quickly understand and use the software.
Excellent Customer Support: mSpy offers round-the-clock customer support, which is helpful in case of any difficulties or issues.
Cons:
No Free Version: Unlike some other parental control apps, mSpy doesn't offer a free version. This might be a deterrent for some users.
Requires Physical Access: For iPhones, mSpy requires physical access to the device to install the software, which might not always be feasible.
Limited Social Media Monitoring: While mSpy does monitor some social media platforms, it doesn't cover all. Some widely used apps may fall outside its purview.
Understanding mSpy's Effectiveness
The effectiveness of mSpy as a parental control tool primarily depends on the age of the child and the parents' specific needs. Younger children, who are new to the digital world, can greatly benefit from the protective umbrella of mSpy. It can help parents guide their children through the digital landscape safely.
For teenagers, while mSpy can provide insights into their online activities, it's crucial to have open conversations about digital safety and privacy. Utilizing mSpy as a tool to enhance communication about these issues, rather than merely spying on your child, can foster a healthier and more trusting relationship.
The Bottom Line
In an increasingly digital world, tools like mSpy offer parents peace of mind, allowing them to protect their children from the potential dangers of the internet. While it is a powerful tool, it should be used responsibly, respecting the privacy and autonomy of the child.
mSpy's comprehensive features make it a leading choice for parental control software. However, its effectiveness will largely depend on the specific needs of the family and how it is used within the context of open and honest communication.
In conclusion, mSpy is a robust parental control app for iPhone that offers a wide range of monitoring features. It stands out with its user-friendly interface, comprehensive monitoring, and excellent customer support, making it a solid choice for parents seeking to ensure their children's digital safety.
While it does have a few drawbacks such as the lack of a free version, the need for physical access to the device, and limited social media monitoring, these do not significantly diminish the overall utility of the app. As with any tool, it's essential to weigh the pros and cons based on individual needs and circumstances.
By understanding and responsibly using mSpy, parents can create a safer digital environment for their children, promoting responsible online behavior and protecting them from potential threats.
Eager to keep tabs on your child's digital interactions? Establish a parental control account by signing up here:
Visit mSpy