We had the opportunity to interview Bark's CEO, Brian Bason and ask him several questions about Bark.
What is Bark's mission?
Bark exists to help protect kids online and in real life, and we accomplish this through our content monitoring, screen time management, and web filtering tools. Our service scans text messages, emails, and 30+ apps and social media platforms for signs of potential issues like cyberbullying, online predators, suicidal ideation, threats of violence, and more. Bark was designed to not only save parents time from constantly scrolling through their kid's phone, but to also give kids more privacy. We don't grant parents unfettered access to their child's accounts — we only send alerts when something may be wrong.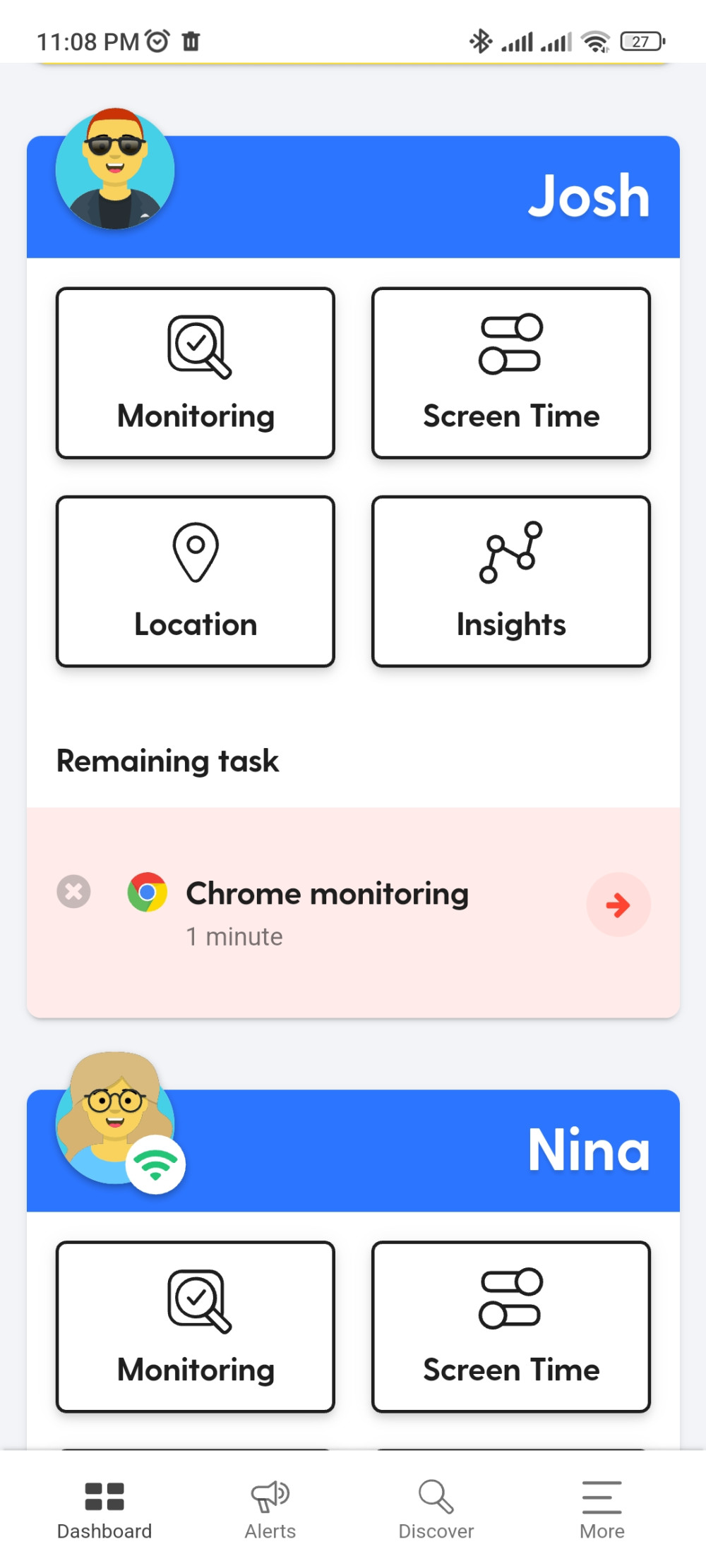 What led you to go into the online security for children world?
I've spent my career in the tech startup world, so I've always been interested in how technology can improve our lives. In 2015, I was working at Twitter when my kids began reaching the age when it was time to give them their first phones, and I realized there was a lack of good tools to help protect them. I decided to leave Twitter to start Bark to solve the pain point that all modern parents face.
Is Bark's journey so far similar to what you envisioned when you founded it?
I don't think anything could have prepared me for the scope of impact Bark has made in the world, and it's humbling to think that the company has helped so many parents protect their children in so many different ways. For example, to date Bark has detected more than 100,000 severe self-harm situations. Every one of those numbers represents a child, along with their hopes, dreams, and futures — and in the vast majority of those situations parents told us they were unaware of the situation prior to the Bark alert. This impact is what inspires us to keep growing and improving.
What sets Bark apart from your competition?
I'd say two things: our technology and our people. The product we've built relies on advanced machine-learning technology that's second to none, and our algorithms are constantly learning and evolving as language and slang changes. We're also blessed to have a team who is exceptionally talented and empathetic, which shines through our product and interactions with our customers.
How did the Covid-19 pandemic affect Bark?
From a practical standpoint, about half of our company was already primarily working remotely pre-pandemic, so the transition to fully virtual was not as difficult as it has been for many.
From a company standpoint, I believe we've been incredibly fortunate to provide a product that helps keep kids safe when they're on screens —and many, many kids have been on screens to a much greater degree with the sudden shift to virtual learning in the spring.
What do you think is the future of keeping our children safe in the online world?
Technology is only going to keep evolving and becoming more prominent in our daily lives. But what won't change is the importance of families staying involved in their children's lives and helping them navigate challenges that happen in their world. Devices that allow digital communication have become a standard part of modern life, so a no-use policy doesn't help prepare kids for the real world. It's our job as parents to teach our children how to not only use these devices, but to use them responsibly and safely in a supportive environment.
What is the next step for Bark on the technological front?
In 2020, we listened to our customers and launched our screen time and web filtering features and produced our first hardware product, Bark Home, which helps manage devices that connect to the home wifi, such as tablets, computers, smart TVs, and gaming consoles. Parents wanted all of these traditional parental control features in one place integrated with Bark's signature content analysis/monitoring/alerting product, and doing this makes Bark the most comprehensive product in the market. In 2022, we're looking forward to iterating on these new products and continuing to improve in all directions. We're always tuned in and listening to parents and children to see what they're needing so we can provide the best possible products for them.
How do you reach parents to tell them about Bark?
We rely heavily on word of mouth from supportive Bark customers. And, not surprisingly, because we're a tech company that focuses on social media, we also attract a lot of new users through social media platforms like Twitter, Facebook, and Instagram. We have a Facebook group called Parenting in a Tech World that has nearly 100,000 members, and it provides a safe space for parents to ask questions about new platforms, share experiences with different types of technology, and more. Also, our blog provides useful information about things like trends in youth culture, new social media slang, and mental health issues.
Are you hiring?
We're always on the lookout for qualified, kind folks who are passionate about keeping kids safe online. I'd recommend checking out our LinkedIn page periodically for new job opportunities.
What steps other than Bark do you use or recommend for child online safety?
The most important thing is to have an open and honest line of communication with your child. No matter how young they are, it's crucial to have ongoing conversations about their devices, how they use them, who they're talking to, and the things they see online. These conversations can become regular opportunities for your child to tell you if something is wrong, and building that line of communication gives them a soft place for them to land if they need help.
Additionally, two of our team members, CMO Titania Jordan and VP of Business Development Matt McKee, recently published a book about raising kids in the digital age called Parenting in a Tech World. It helps parents learn about popular social media platforms, the most prevalent online dangers, and all of the latest technology that surrounds kids day in and day out.
Want to learn more about Bark? Be sure to read our full review or visit their site.