It is completely natural to worry about what your spouse, your child or your employees are really doing online. Whether it's on suspicion of cheating, time-wasting or looking for trouble, it's very easy to discover what's really going on.
There are a lot of potential dangers from the internet. Stalking, cheating, time-wasting, scamming, cyber-bullying and more besides. To really know what your target is up to online, you need to know how they access the internet and what apps they use. The best way to do this is by using a spying app.
The Best iOS/iPhone Spying Apps
While there are a lot of spying apps out there, many of them are for Android only. If your target has an iPhone or another iOS device like an iPad, then Android apps won't work. iOS apps are necessary.
We have rounded up the best iOS spying apps so that you can choose the ideal one.

mSpy is my top choice for spying on iPhones. It is one of the most feature-complete spying apps, available for both Android and iOS.
For iOS devices, the list of basic features includes contacts and phone records, browsing history and texting.
Whenever anyone makes a call to the phone, the app will record the caller ID, time, duration, contact information, etc. It can also record messages sent via SMS or other various messaging apps.
The list of those apps includes WhatsApp, Snapchat, Viber and Telegram. However, out of these, only WhatsApp is available on non-jailbroken phones. The rest require the target's phone to be jailbroken.
Similarly, location tracking, geofencing and keyword alerts are only available on a jailbroken device. Such a device could also be remotely controlled. This ability could be used for blocking specific apps and contacts, or even to wipe all data on the phone.
The jailbroken version of mSpy is only available for iOS 7 to 9.1. The normal version is available for all modern versions of iOS.
mSpy costs as low as $11.66 a month with discounts. The discount is for the first purchase, after which it is $16.66 a month annually.
Get an additional 20% discount with our coupon code: PARENTALCONTROL
Try mSpy for Free!
Or read our mSpy Review

"Cellphone Tracker for Modern Parents". That's how uMobix markets its services. In reality, it can much more than just tracking cellphones, or tracking children – you can track your employees, your spouse, and anyone else you choose to. You can monitor the calls that come in and go out, the messages, social media platforms including messengers, and even photos and videos!
Needless to say, uMobix rocks a GPS tracking feature in real-time which ultimately results in the "cellphone tracking" part.
The only drawback of this spying app is that it's not one of the really free spying apps. It does offer a demo for prospective buyers. But in the long run, you'll need to make the purchase to unlock the full itinerary of services.
If you do decide to get it, our recommendation is to go with the 1-year package because it's the most economical. For shorter tenures, you'll be paying way more than you should.
uMobix app comes for both Android and iOS devices. You can check the compatibility of your device by entering the model directly on the website. Some features, however, are not present for both users.
For example, the keylogger feature that tracks every key entered is only available for Android. Interestingly, Android is the superior app in terms of features because many of the unique ones have been disabled on the iOS app.
Try uMobix for Free!
Or read our uMobix Review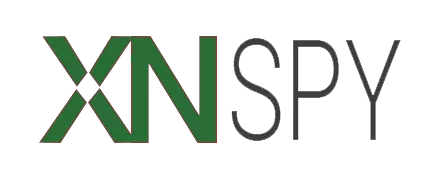 Xnspy is considered by many to be the best phone monitoring and spying apps out there. It is available for both iPhone and Android. While most apps tend to have more features in Android, Xnspy tries to support both equally.
The list of features includes call analysis, which gives you all the details about who, what and when phone calls were made. Various messaging apps, like iMessage, WhatsApp, Instagram, Skype, Viber, Tinder, Line and Kik can all be spied on.
Web browsing history, stored images, and videos are also noted and recorded. All these are visible from the Xnspy dashboard, which you can view online at any time.
There are actually two versions of the app: one for a jailbroken phone and the other for a normal iPhone. The non-jailbreak version of the app works with all modern iPhones, even the ones released just a few days ago. However, it has some limited features, such as some messaging apps being private.
The jailbroken version of the device only works up to iOS 9.0.3, which is a few years old. It also does not have any kind of iCloud integration, so you need to have the phone in your hand physically in order to initially install it. Jailbreaking itself is also a difficult process.
Despite these disadvantages, the jailbroken app perfectly monitors all incoming and outgoing messages on every app. It also has more through location tracking.
Xnspy costs $8.33 for the basic version and 12.49 for the premium version. On the first purchase, customers can get a 40% discount.
Try XNSoy for Free!
Or read our XNSpy Review

Spyzie is one of the most modern iPhone spying apps out there. It is used by over a million users from all over the world. While it is also available for Android, we will be focusing on the iOS side here. It is compatible with all modern versions of iOS.
For iOS, Spyzie easily integrates into iCloud. You do not even have to get your target's phone to install it. As long as you know your target's iCloud account credentials, you can simply download the app on iCloud and link it.
Once it has been installed and linked, it will stay hidden and invisible to iPhone users. They will not be able to tell that Spyzie is recording.
Spyzie does not require jailbreaking for most features. It allows you to track and log contacts and phone calls. You may check who your target's favorite contacts are, which numbers they call most often, who sends SMS texts, etc.
Next, there are the two core location tracking features: real-time tracking, and Geo-fencing. Both of these features are essential in knowing where your target is at all times. Location tracking keeps you up to date with their location at all times. Geo-Fencing alerts you if they leave a 'safe zone' like their home or work.
When it comes to social media, the most popular options are all covered. This includes Facebook Messenger, WhatsApp, Instagram, Viber and Snapchat. Messages, photos and videos that are exchanged are all recorded.
There are a few more miscellaneous tools here, such as browser history and SIM card location tracking. Needless to say, all these tools can be used by you to safeguard or track your target.
The premium solution costs a lot – $79.99 monthly for each device being monitored. However, it can be discounted down to $10.83 for first-time users. The cost increases when supporting 5 or 25 devices on the family or the business plan.
Try Spyzie for Free!
Or read our Spyzie Review

WebWatcher has all the features you could want out of a phone spying app. Using this app, you can keep an eye on your target's phone calls and text messages. The contents of a call can't be recorded, but you can view the caller ID, timestamp, history and the body of any text messages. Deleted texts are also saved.
Web browsing is another hot-button issue you're likely going to want to track. Fortunately, with WebWatcher you can watch your target's web use easily! It will record all types of browsing history, even if your target activates incognito mode.
Several other messaging apps are also covered by WebWatcher. They include WhatsApp, Kik, Viber and Tinder.
If your target is the outgoing type, don't worry. The location tracking system can accurately monitor their location and record a history of places they visited.
None of these features require jailbreaking. The app stays hidden and cannot be detected or tampered with by the target. You can view the dashboard from either a web UI, or your own WebWatcher app for you. Plus, the app is compatible with all modern devices of iOs version 9.0 and above
The pricing is quite reasonable — $129.95 annually, or just $10.83 a month.
Try WebWatcher for Free!
Or read our WebWatcher Review

FlexiSPY is one of the most powerful multi-platform apps for control and monitoring. It is available for PCs, Macs, Android and iPhone.
On iPhones, it has all the features you could possibly need for keeping track of your target. As soon as it is installed through iCloud or directly, it will start monitoring and recording in the background.
It can give you information about who your target is talking to, as well as when and why. It covers phone calls and SMS text messages. It also covers almost all the most popular messaging apps.
The list of apps includes Facebook, Line, WhatsApp, Skype, Instagram, iMessage, Viber, Tinder and WeChat. Calls made through these apps are all recorded. For FaceTime, it can also record the camera itself.
Then it includes location tracking and geofencing, browser history, internet usage and app usage and all other sorts of data. It even has remote features for checking the battery, remotely installing or uninstalling apps, remotely restarting the phone, etc.
Just keep in mind that most of these features require the phone to be jailbroken. FlexiSPY's pricing starts at $68.00 monthly and $149.00 annually.
Try FlexiSPY for Free!
Or read our FlexiSPY Review
How to Spy on iOS/iPhone?
Spying on an iPhone or iPad is pretty simple. First of all, you have to sign up for one of the spying apps listed above. After purchasing the app, you will get instructions on how to install them.
Typically, with normal iOS devices, there is no need to get the device in hand. You just need to log into the target's iCloud account from a PC or Mac. Then you can install the app. The app will automatically appear on their phone when they next sync it.
If the device is jailbroken, then the process is a bit more complicated. You will need physical access to the device. Be prepared to ask your target to borrow their phone for a bit, but think of a way to do this so they don't become suspicious.
After the app has been installed and synchronized to your account, you can track everything from a dashboard. Most of the apps have a demo of the dashboard on their website. You can see what features are available before committing.
Apps for spying should include the following features at least. These basic features are what you need to do your job of tracking them online:
Phone, Contacts and SMS data.
Messages sent on messaging apps.
Browser and email history
Access to images and video files
Is it Ethical to Spy or Monitor Using Spying Apps?
Some people say that it is not ethically right to use these apps. However, sometimes, you need to do what you need to do, especially if you have a feeling that your target is not being honest with you.
On the internet, your target is exposed to many temptations, excesses and dangers. They might get smooth-talked by a scammer into throwing away money. They could be targeted by a predator and groomed. They could get stalked or harassed for some reason. They could be carrying on a secret romance online.
Those are only the dangers that come from other people. There are more insidious forms of psychological harm that could be caused by the internet.
All these issues could be averted by keeping close track of your target's browsing and messaging habits. You could preemptively block off certain sites as well, and intervene if they are being directly messaged by anyone with nefarious intentions.
Conclusion
iPhones and iPads are extremely stylish. However, they can also be a bit of a nightmare for you, since Apple is very concerned with privacy. It is a lot harder to spy on an iPhone and the built-in aren't always sufficient.
With these apps, we hope you can put your fears to rest. All the apps in this list of the best spying apps for iOS are designed to work on Apple devices. They will be able to give you as much information as possible, so you can take any necessary steps to keep your target safe.