Whether we like it or not, our lives are more and more connected to the online world. We work, shop, learn, and entertain ourselves online. So, it's no wonder our kids will mimic our habits and become increasingly interested in exploring the internet. Unfortunately, that means they will be exposed to all sorts of dangers.
There are many inappropriate or misleading websites, and children are unaware of the danger and always curious to see new things. So, keeping them safe online is another task parents must undertake. More and more parents are looking for ways to do that and so far, a child safety internet blocker seems to be the best idea. It's the best way parents can make sure there is a filter to what their kids are seeing online even when they aren't supervised by an adult.
BEST DEAL:
Qustodio: Grab additional 10% discount for all the premium plans. Use coupon code: STAYATHOME
Why Should Parents Consider Internet Blockers for Their Child?
Child safety on internet has become a major concern lately. A child's mind is so innocent and open, it's extremely vulnerable to the many online dangers. The world, in general, has turned into a minefield for parents trying to offer their children a safe and happy childhood along with a good education. But online threats are particularly tricky and extremely numerous.
These are the main problem areas in your child's online activity:
Cyberbullying. The internet has allowed people to take bullying out of the schoolyard and up to a much larger scale. Children and teenagers can be affected by this threat both on social media and while playing online games.


Cyber predators. This threat to child safety really is as dangerous as it sounds. The number of deranged individuals that are trying to take advantage of innocent children online is increasing constantly. And the ways they can abuse them are many and extremely poisonous.


Exposing private information. The concept of boundaries is not very clear to a child, so there is a great risk of them posting things that can put them or the entire family into a vulnerable position. They can even share your address, schedule or the fact that you are away, and your house is unprotected.


Online scams. Such are usually done with great care and aren't always easy to spot. They will target your child's interests and make it look very innocent, so they may end up giving away a credit card number, for instance.


Malwares. Accidentally downloading malware is one of the biggest reasons you need to use child safety blocker as well as good antivirus software.
There are many other threats that need to be considered along with these major ones. It can be as simple as spending too much time online to the detriment of their health and education. In any case, it's clear why parents need to consider the use of an internet blocker for child safety.
So How Can You Block Internet Access for your Child?
Parental control apps are a great tool in keeping your child safe while they are browsing or socializing online. There are many apps available, both free and with a subscription, but most of them have the same functions. They filter content, block dangerous or age-inappropriate sites, prevent location tracking, monitor texts, and even limit the time your child spends online. You can set it up and then control it remotely, so they are definitely worth trying.
What Are Some of the Best Apps to Block Internet Access?
If you are trying to decide which is the best child safety internet blocker, this is a list of the best software available and their main features and specifications.
1. Norton Family Premier. This is more of a way to keep your children aware of the fact that you are watching over their online activity. You need a Norton account and to create a profile for each family member. After that, you will be able to monitor their searches and their conversations on messenger, but also block certain sites and limit their access time.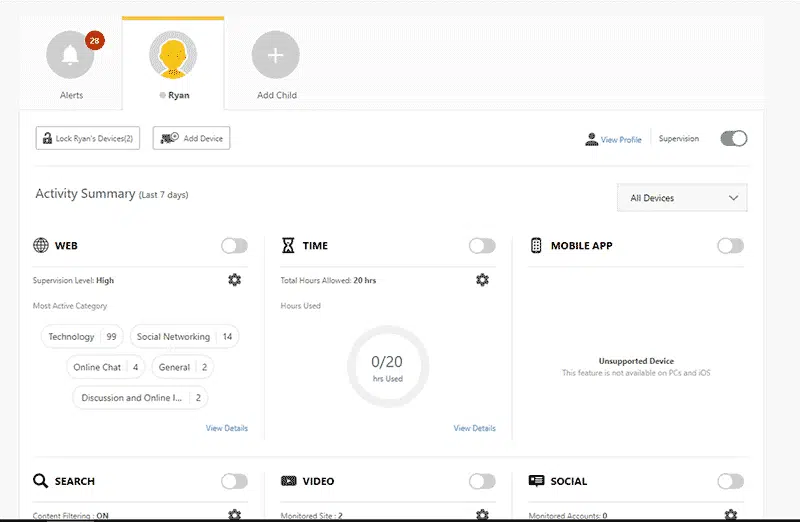 IMPORTANT NOTE: Norton 360 Deluxe is offering parental controls as well as part of the 5 device protection package for only $39.99. Grab it here.
Visit Norton Family Premier
Or read our Norton Family Premier Review
2. McAfee Safe Family can be used on computers but also on smartphones and tablets. It has many advanced features like blocking internet access, monitoring activity, putting certain sites on the blacklist, enforcing safe search, blocking applications from being installed, and even tracking your devices' location.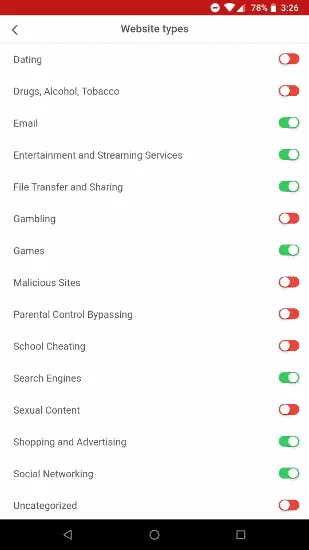 IMPORTANT NOTE: McAfee Total Protection is offering parental controls as well as part of the Family package 10 device protection for only $34.99. Grab it here.
Visit McAfee Safe Family
Or read our McAfee Safe Family Review
3. Kaspersky Safe Kids is an affordable option for your PCs and mobile devices. It offers great web filtering, though limited to certain browsers, geofencing, and an effective alarm system. Unfortunately, it has some iOS limitations and doesn't cover all social media apps.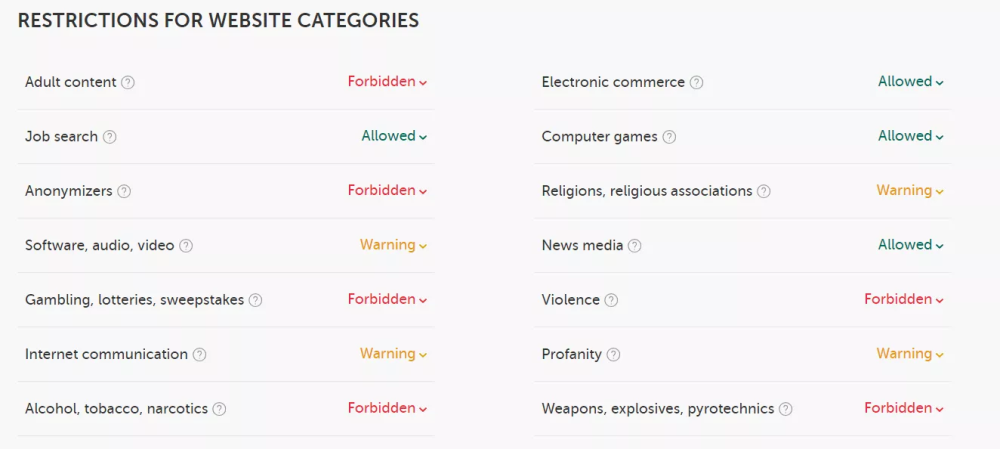 Visit Kaspersky Safe Kids
Or read our Kaspersky Safe Kids Review
4. Qustodio is a great child safety blocker but can be a bit expensive. There is a free version, but that one is limited to a single device. It has broad support but is not that easy to use. It offers features like filtering, time and texting management, location tracking, social monitoring, and the very useful panic button.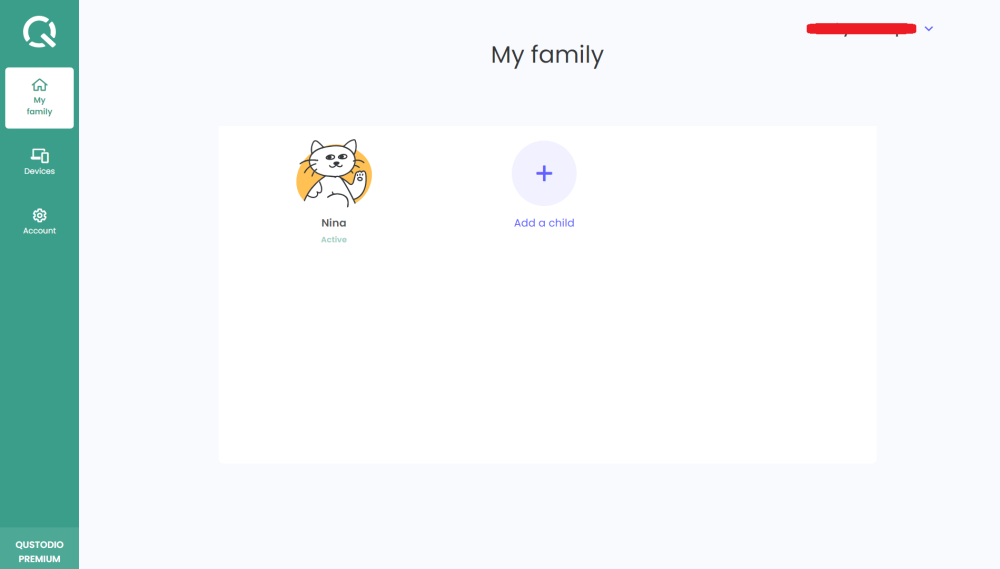 Visit Qustodio
Or read our Qustodio Review
5. FamilyTime is a great option for iOS and Android devices. It offers detailed tracking of your child's online activity and helps you locate your family members and see what apps they have installed. You can download it from Google Play or App Store.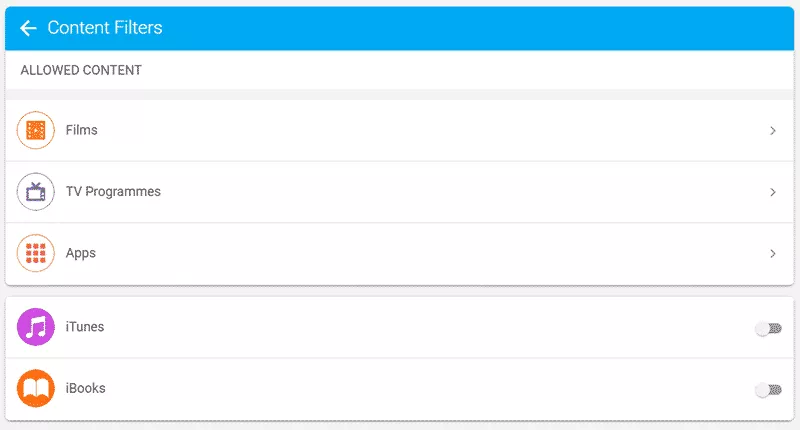 Visit FamilyTime
Or read our FamilyTime Review
Pros and Cons of Internet Blockers
The pros are obvious, internet blockers help you keep your children safe from online abuse and from being exposed to inappropriate websites. They also prevent them from posting private and sensible information about themselves or the entire family.
But there are also some negative aspects to consider
First of all, your children may feel like you are invading their personal space or that you don't trust them, so your relationship may suffer. On the other hand, there is also the danger that you are dealing with a fake parental control app that can do serious damage. On the other hand, if it's a high-quality app it can be pricey.
Conclusion
The threats to your child's innocence and safety in the online environment as so numerous and dangerous they definitely cannot be ignored. Is a child safety blocker the best solution? It may not be perfect or ideal, but it does help you keep track of their activities and block the threats they are unaware of.
Of course, no system is perfect, so communicating with your children must be the main strategy. Tell them about how dangerous the internet can be and that you are only watching them for their own protection. And most of all, teach them to become alert themselves and recognize hidden dangers. But until they get there, parental control apps can be of great help as long as you do a little research before choosing one.