We are living in an era when a smartphone is a must. It keeps us connected, especially families. However, it is undeniable that it can also pose harm, especially for kids. It can be used as a tool for cyberbullying and harassment. Your little ones can use phones for accessing age-inappropriate content, such as those related to drugs, violence, and sex.
If you often share your phone with your child, you need to know how to block inappropriate sites. If you have no idea of how to do this, keep on reading and learn from the insights we'll be sharing.
So, How Do You Block Inappropriate Sites on a Phone?
There are multiple ways of blocking inappropriate websites. One of the most common is to use the built-in features of your smartphone, which will depend on the brand, model, and operating system of the gadget that you have. While this is easy, this is not recommended since it can often end up being weak.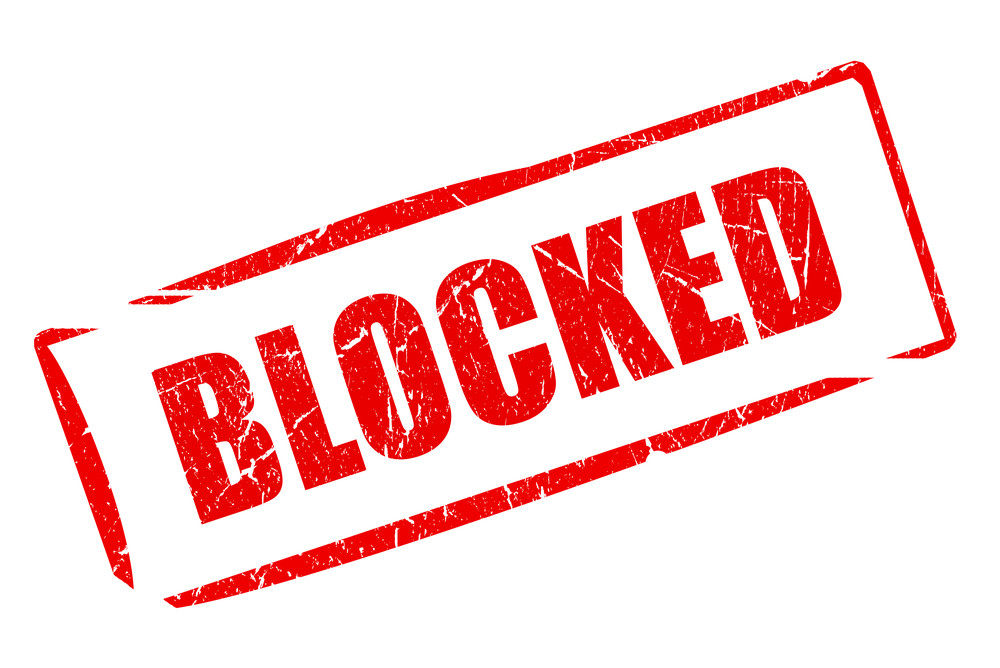 The better option is to install third-party applications, including those that we will be briefly talking about in the next part of this article. There are free and paid versions. In most instances, the paid version is a more powerful program, making it worth every dollar if you want to have peace of mind.
SUPER DEALS
What Are Some of the Best Software to Block Inappropriate Websites on a Phone?
How do I block inappropriate sites on my phone?
If you are asking this question, then here are the top picks for the best parental control software that you can install on your device.
Bark
This monitoring tool is known for its award-winning interface, making it one of the top choices for blocking inappropriate websites on your phone.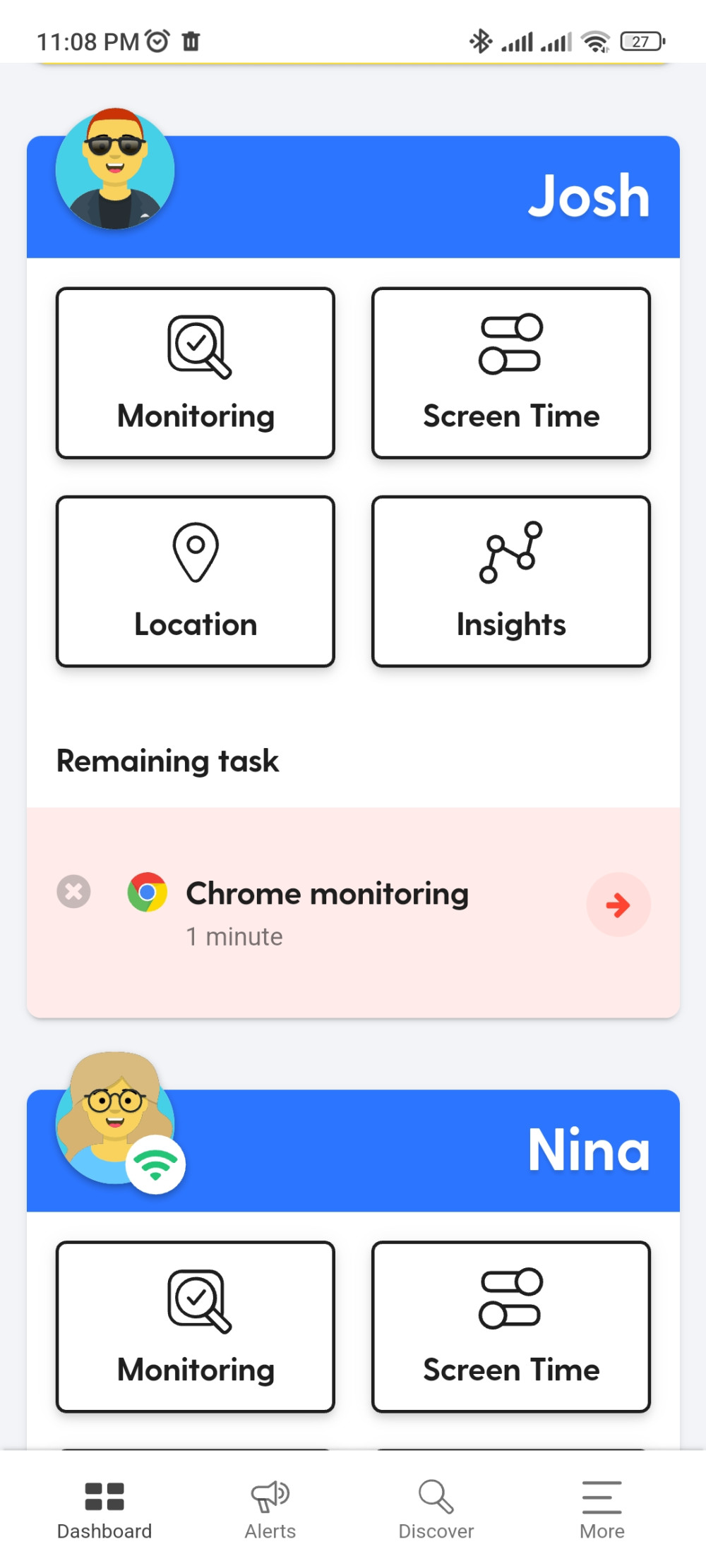 There are many other things that you can do with this software, such as social media monitoring, text monitoring, email monitoring, and parental alerts, among others.
You can cancel anytime if you are unhappy in any way with how Bark works. It has won awards from various organizations, such as The National Parenting Center and National Parenting Product Awards. These accolades will make Bark worth every dollar you will be spending.
Try Bark For Free!
Or read our Bark Review
Here's the deal
You can get it for as low as $9 per month for every family. If you are undecided about whether to give it a go or look for other alternatives, it is good to know that the manufacturer is offering a free trial that lasts for seven days.
Qustodio
If you are looking for a free parental control app, this is one product that should be on your radar. It has an intuitive online dashboard, which will keep you in the know of your kid's whereabouts.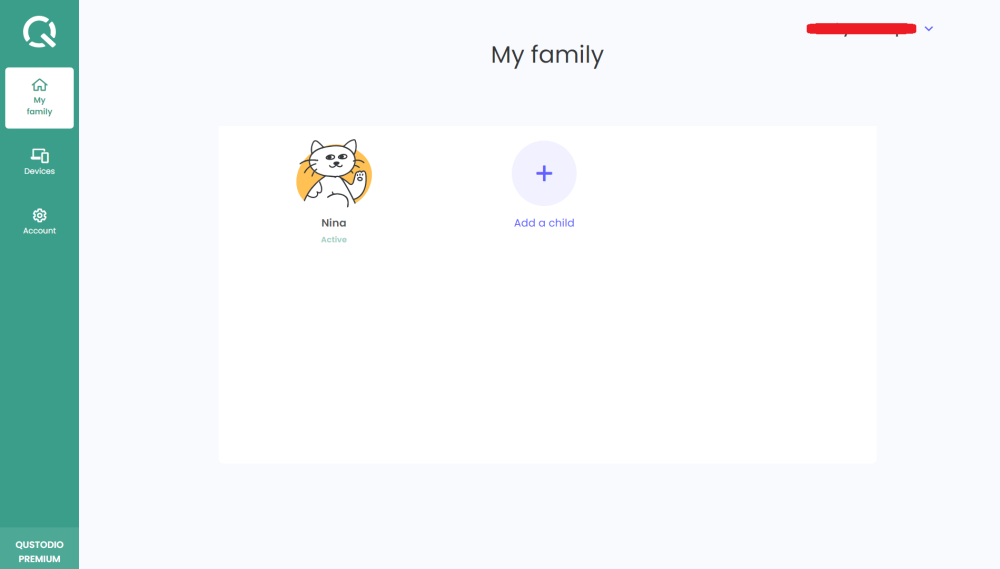 Aside from blocking inappropriate websites on your phone, there are other features that you will love in this software. You can balance screen time, view social media activity, monitor calls and texts, and keep track of your kid's location, among other things.
While there is a free version, to unlock the full benefits of the software, we suggest that you opt for one of their paid plans. The cheapest plan is $54.95 annually, which already covers five devices.
Visit Qustodio
Or read our Qustodio Review
Norton Family Premier
The brand name of this parental control software is already enough to pick this over many others.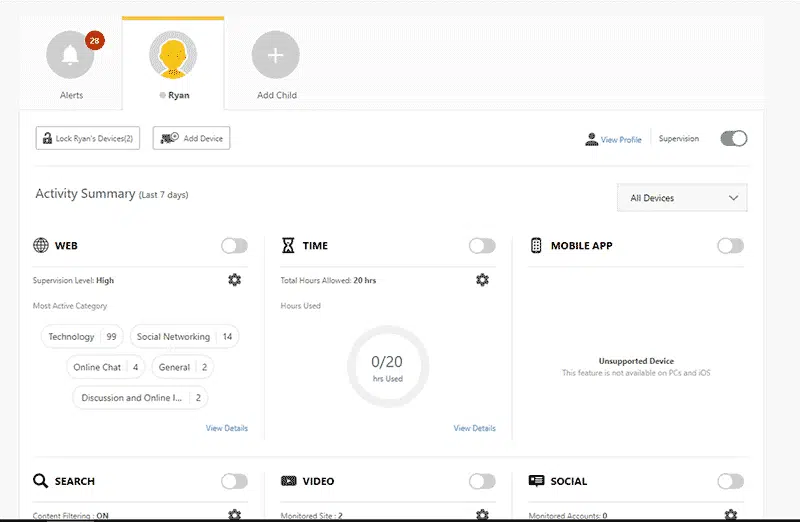 It has various filter categories that will allow you to block certain websites on your device. You can also set the parameters based on keywords depending on the searches that you would like to block.
Aside from web supervision, it can also allow you to set time limits, which is a great way to manage the screen time of your kids. There is also an option to lock the device remotely so that kids will not be able to use your phone unless you restore their access.
Visit Norton Family Premier
Or read our Norton Family Premier Review
Did you know?
For as low as $49.99 annually, you can unlock the full features of the software and have peace of mind, even if you leave your phone on your kids.
McAfee Safe Family
If you are still thinking about how to block inappropriate websites on phone, this is another software you should know about.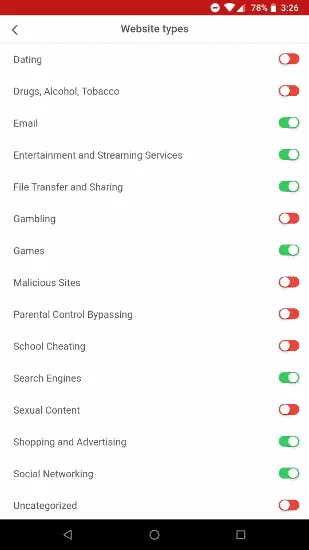 Its name surely rings a bell, and that alone is already a good reason to choose this parental control software. This will make the digital world safer for your kids. Currently, a monthly plan is $7.99 while the annual plan is $49.99.
Aside from blocking inappropriate websites, there are a plethora of features that can be enjoyed by parents, such as setting rules and sending requests to make it more flexible. For instance, if one website is blocked and kids believe that it shouldn't be, they can send a request in an instant.
Visit McAfee Safe Family
Or read our McAfee Safe Family Review
Kaspersky Safe Kids
A safer digital world for kids – that is what you can expect from this parental control software from Kaspersky.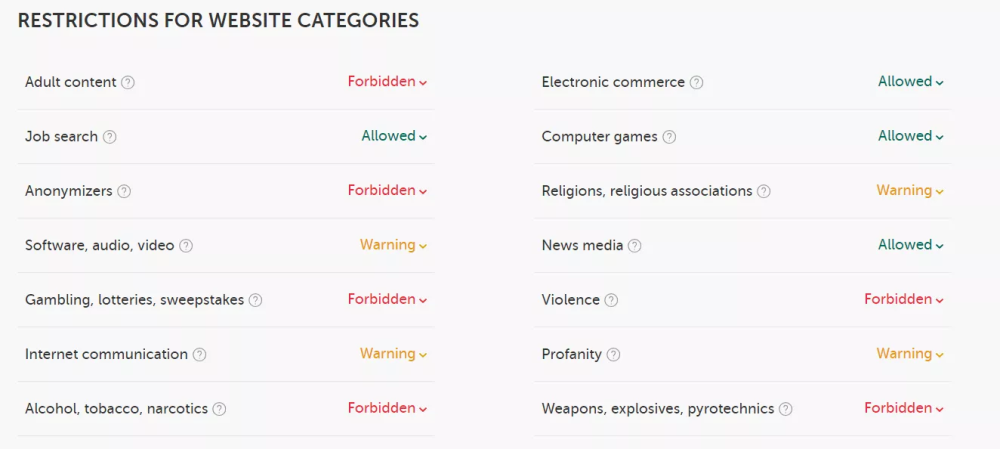 It is more than just a program that you can use to restrict websites that kids can access on your phone. You can also install it on their phone and monitor their online activities. As for the price, it is $14.99 annually, which is one of the cheapest in the market. There is also a free version.
There is even an option for viewing the location and battery level of your child's phone. You can also use it for managing screen time.
VisitKaspersky Safe Kids
Or read our Kaspersky Safe Kids Review
Why Should You Consider Blocking Inappropriate Sites on a Phone?
The best reason to block inappropriate websites is to prevent kids from accessing contents that are not suitable for their age. In many cases, parents share their smartphones with their kids. They will use it for playing games while stuck in traffic or any other situation. If you block inappropriate websites, kids will have restricted access. This means that they won't access content with themes not suitable for their age. This can also prevent them from making unauthorized online purchases.
Conclusion
Learning how to block inappropriate sites is a must for parents today! You will have peace of mind when your kids are using your phone. You can be confident that they won't access any website that is not suitable for their age.