The internet is a utility humanity couldn't possibly live without with. Much of the world now is online and this unfortunately extends to unsavory elements as well. Children may seem much more informed and exposed at earlier ages now but their basic instincts remain pretty much same. The most prominent of course are that kids are generally curious and poorly equipped at evaluating risk.
These may be great for educational ends but make them more vulnerable to internet dangers. Parents are the primary defense and their input could go a long way in ensuring a child is safe. These dangers include online sexual predators, cyberbullying, exposure of private information, potential malware and scams of all kinds.
Certainly, these are not things you can afford to ignore. Not only are the dangers capable of physical and emotional harm to a child but also able to lead to devastating losses and damage of money and equipment as well.
Let's explore some of the solutions available for your child to have a safe surfing experience:
Talk to Your Child About Cyberbullying
Children are at high risk of cyberbullying and even sometime become perpetrators themselves. Currently, there is a wave of teenage suicides especially in the developed world. Part of these can be attributed to cyberbullies. Kids can be mocked for their appearance, status and a lot other things they have no control over.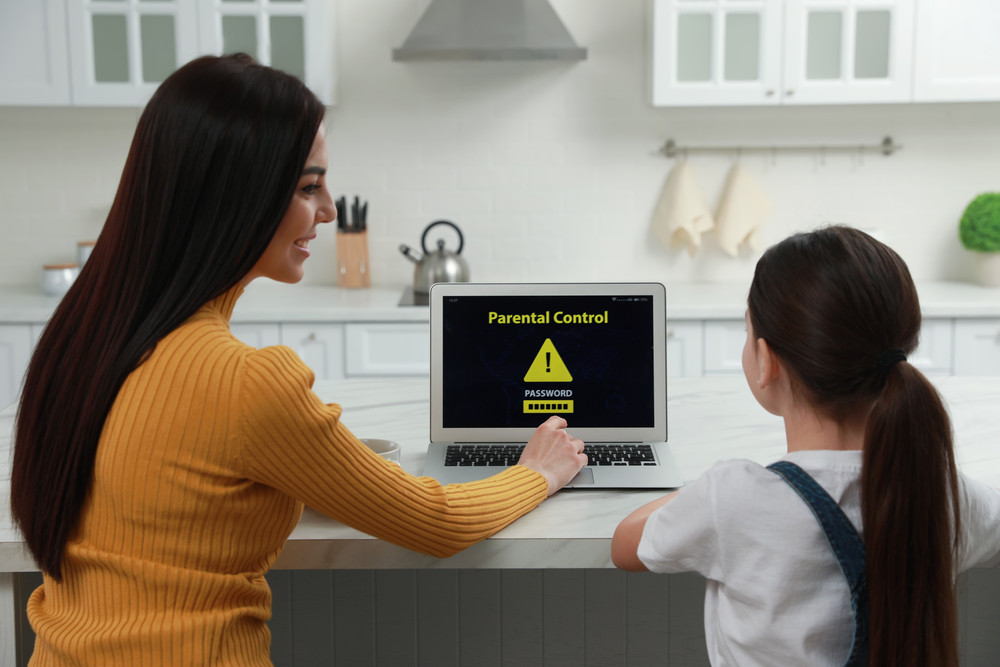 It goes without saying that they are not emotionally equipped for such trauma and can end up taking criticism personally.
As a result, it is the responsibility of a parent or guardian to ensure their children's emotional well-being is addressed. A talk can go a long way in giving your child much needed validation to handle any sort of bullying online.
Make YouTube Safe for Kids
YouTube is an increasingly popular avenue for kids. There are many educational and fun videos for them to spend their leisure time on. Besides, some children are YouTubers in their own right posting stuff like short music videos.
These are all positive elements. However, there is a lot of inappropriate stuff as well especially for those under fifteen. There are sexually charged clips as well as upsetting content that can show up from a simple searching error.
Therefore it pays to be a step ahead. Using the desktop version, you can activate the restricted mode to regulate what content a child accesses. This setting is available at the bottom of a YouTube page. Read the full guide on how to add parental control to YouTube or watch our video guide on YouTube here.
Make Your Gaming Systems Secure
It goes without saying that gaming consoles are connected to the Internet these days. This means that children can download games and even make in-game purchases. This in turn means exposure to malware and scams. Luckily, there are certain measures to keep your devices in check through features that:
Enable you to restrict the kind of content your children can get.
Limit the purchases kids can make.
Regulate or even completely restrict Web browsing.
Utilize Child-Friendly Search Engines
This is one extra measure to facilitate seamless surfing. It wouldn't come as a surprise that most people are not even aware of the existence of such platforms.
Zoodles is one such search engine. The premium version is about $8 a month and comes with features like time limits and ad blocking. In addition to that, there is a free version for Android and IOS smartphones. Another excellent alternative is Maxton.
Additionally, there is the option of a 'supervised profile' on Google Chrome. This allows you to either have a list of pre-approved websites for your kids or banning a certain select few.
Some of the leading parental control apps allow to filter and block search phrases. Mobicip is one of these apps. Real this Mobicip full review to learn more about their special features.
Teach Your Kids Not To Reply to Messages from Strangers
This may sound a little presumptuous but you can never be too cautious. Sexual predators for instance will engage a child at their level and gain their trust before pouncing. Similarly malware and other form of elaborate scams can come in the form of seemingly harmless messages.
Accordingly, it is safe to advise children only to engage people they know online. This may be your best measure in guaranteeing safety when you are not around.
Most of the parental control apps allow some visibility to your kids Facebook account. Qustodio, for example, lets you track timeline activity but not private messages.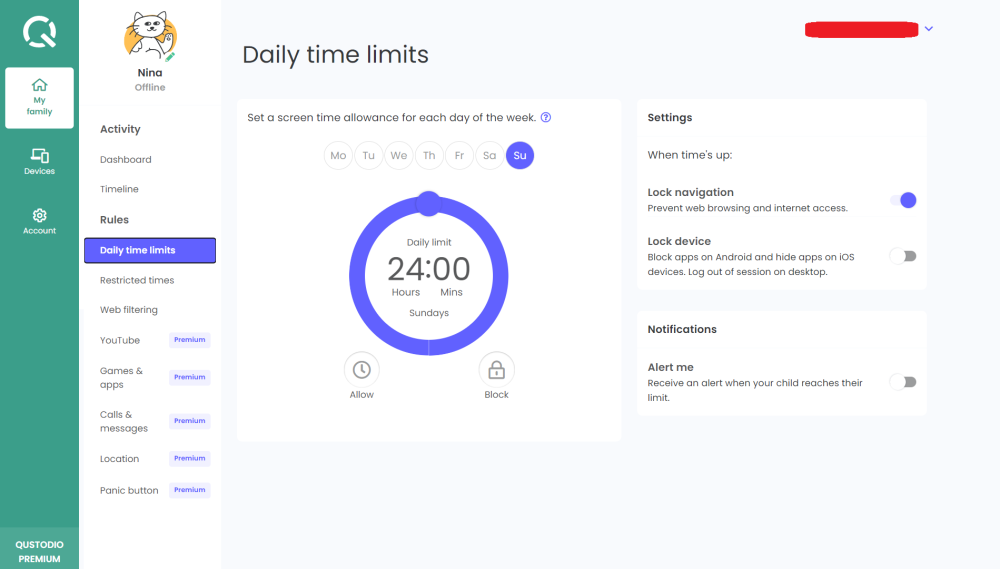 Get an additional 10% discount with this coupon: IMAGINE10
Visit Qustodio
Read our best parental control software and apps article to learn more about the differences between the different parental control apps.
Install Virus Protection on Your Computer
Ultimately, kids are always gonna be kids. The likelihood of them clicking on one unsafe link or something like from time to time that is not impossible to imagine. As such it is appropriate to have the best possible protection against malware for your home computer.
Use Parental Control to Limit the Time Your Kids Spend Online
This is one solution that is fool proof. The lesser the amount of time your kid spends online, the less exposed they are.
The Screen Time app is available for Apple and Android devices. These can monitor activities from remote locations and even check browser history. This may not work for older children because they may feel antagonized. Therefore it is better for kids who are 12 and below.
Conclusion
On matters internet security, it is better to be safe than sorry. This is why there are several protective measures a responsible guardian can deploy. Whatever method you choose, ensure it is appropriate for the child's age and level of development. That way, the guiding can be wholesome and productive.