Nobody can deny the positive uses of the internet, it enables communication on a huge scale, knowledge is now accessible to everybody and any tool that you might need is probably available online. Of course, with every good comes bad as there are also major negative aspects of over use and miss use. Since it's available to anyone, it also means it's a free pass for all kinds of disturbed individuals and for people with bad intentions in mind.
Children are defenseless against internet dangers. At least they would be if parents hadn't found ways to keep their kids safe even when they are not together. Internet child protection has been a concern ever since kids have begun discovering the World Wide Web, from pornography and abusive language to seemingly innocent games that turn out to be extremely dangerous and even life-threatening, the internet has it all.
There are plenty of cons trying to trick people, and especially kids, into sharing private and sensible information, it is often used against them and kids usually find it very hard to cope with such cyberbullying.
What Kind of Internet Child Protection Should You Consider?
There's no doubt it all has to start with a good education, talking to your children about keeping alert and avoiding dangers is essential but unfortunately, it's not enough. Even if they listen to you, they still need help keeping away from the dark aspects of the internet
What can you do?
You can try using the parental controls in your browser, but usually that's not sufficient and probably your kids also know how to delete cookies and history. You can cut their internet access from the router while you aren't home (if the are in the pre phone age), but that's not a practical solution. They may need to use the internet for homework and leisure. If you take drastic measures, your kids are more likely to act rebelliously against you and try to trick and disguise their actions.
The best solution for child internet protection is to use parental control apps or software, there are also some free parental control apps that you can test. These apps will enforce your rules when you are not around and block the things you decide are dangerous. They can also limit the time your kids spend online and stop them from talking to strange people or downloading malware.
What Are Some of the Best Apps for Child Protection on the Internet?
When there's demand, there will be supply. That's how child protection on the internet has turned into a wide and complex segment of the market. There are all kinds of apps available, you can check out our detailed comparison of the the best parental control apps, but not all of them should be taken into consideration. This is a selection of serious and high-quality parental control apps and their main features:
Norton Family Premier is designed to work with your kids' consent. It's not the kind of app you keep a secret and use it to spy on your family. Norton actually lets your child know it's watching, thus encouraging them to stick to the rules. You just have to create an account on their website and then download it to all the computers you need to monitor. Unfortunately, this app is only compatible with Mac and PC; it doesn't work on mobile devices.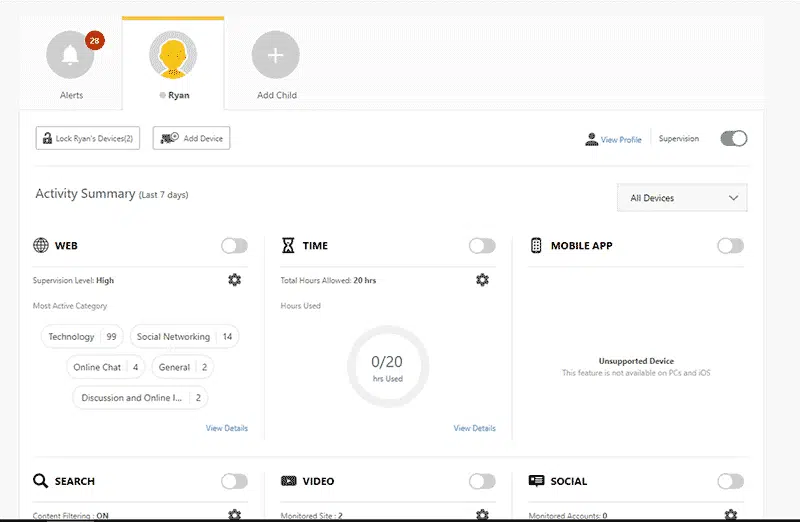 IMPORTANT NOTE: Norton 360 Deluxe is offering parental controls as well as part of the 5 device protection package for only $39.99. Grab it here.
Visit Norton Family Premier
Or read our Norton Family Premier Review
McAfee is a good option for child protection on internet. It has great website filters and puts together great reports for parents. You can create a blacklist for inappropriate websites and customize the selection for every user. It will even block dangerous content on approved sites if it encounters it. McAfee has been around with their best in breed antivirus software for quite a while.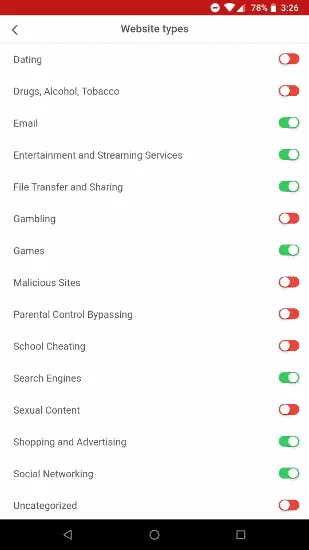 IMPORTANT NOTE: McAfee Total Protection is offering parental controls as well as part of the Family package 10 device protection for only $34.99. Grab it here.
Visit McAfee Safe Family
Or read our McAfee Safe Family Review
Kaspersky Safe Kids does a great job managing apps and restricting them if necessary. Just like McAfee and Norton they have a vast experience in anti-virus software's and now have a good solution to safe guard our kids.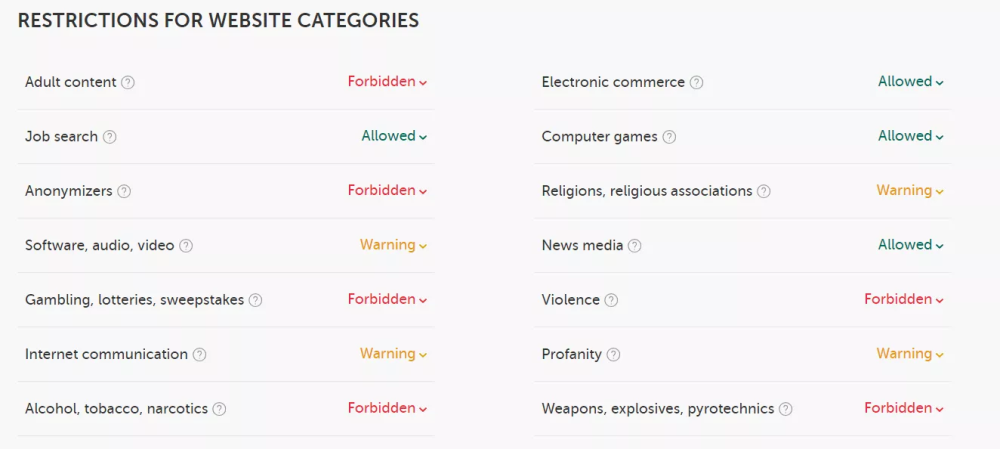 Kaspersky Safe Kids divides apps into three categories: allowed, limited, and restricted. It lets you limit the time your child spends online or create a schedule for them to follow, but not both at the same time. It also has a good filtering feature for age-appropriate content and the very useful geofencing option.
Visit Kaspersky Safe Kids
Or read our Kaspersky Safe Kids Review
FamilyTime was developed for Android, but it also works on iOS devices. The app allows you to limit your child's screen time and block dangerous or inappropriate apps.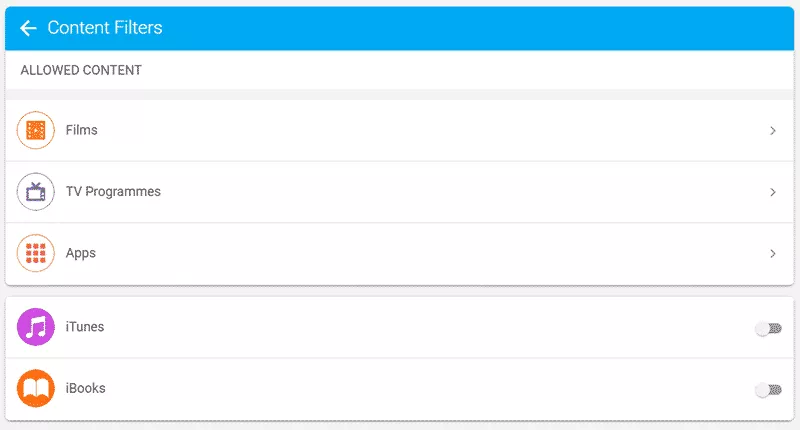 One of the most important features is the panic alert that children can use to let their parents know they are in trouble.
Visit FamilyTime
Or read our FamilyTime Review
Qustodio is an excellent internet child protection app. It has web filtering, app monitoring, it limits the time kids spend on the internet and has a panic button.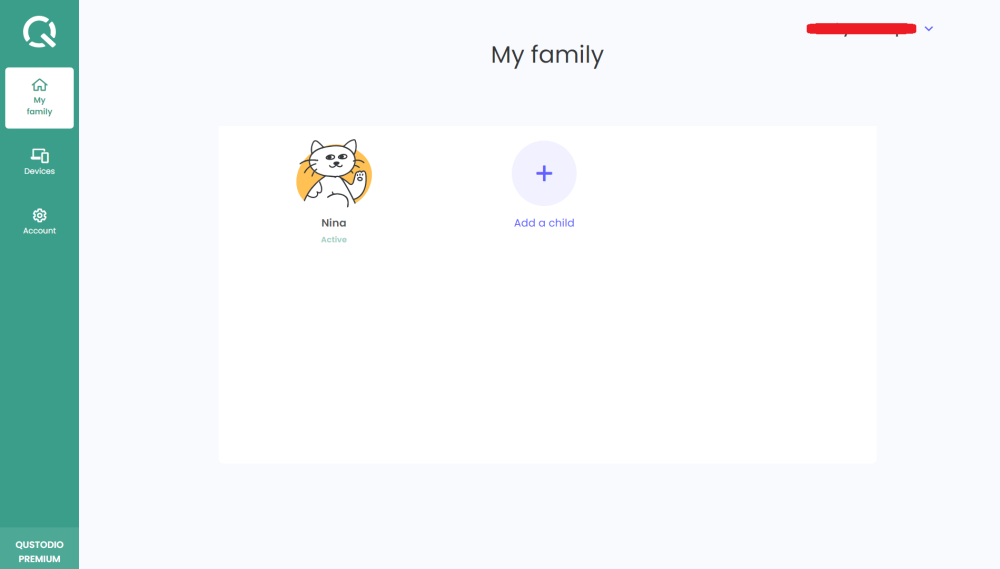 You can also use it to block unwanted calls, texts, or even games and it's very easy to use. Although the price not among the cheapest, it is acceptable given what the app offers.
Try Qustodio
Or read our Qustodio Review
Why Should You Use Child Protection Apps?
Whatever internet protection child monitoring system you choose, it will come with great tools for you to use as you like. They are usually easy to install and configure and give you real-time access to your child's online activity. The websites they can reach, apps they can download, hours they can spend online, it can all be established in advance by the parent.
Tips for Keeping Your Child Safe on the Internet
The first step towards online safety should definitely be making online protection part of your child's education. Talk to them about it as openly as you can and explain why you need to be involved in their online activity. Moreover, you could also try to take part in their online interests, but they may not like that very much. So, what's left are the parental control apps. Explain their purpose to your family and put them to work.
Conclusion
The importance of child protection on the internet cannot be underlined enough. The dangers are much more serious than simply learning some bad words or staying up online past their bedtimes. The suicide rates among teens are on the rise all over the world. Your children can face truly horrible threats, like drug dealers, all sorts of abuse, pedophiles, bullying, and many others. Every one of these negatives aspects of the internet can have a devastating effect on your family. This is why we highly recommend the use monitoring apps, even if they are invading your children's privacy.