With so many parental control apps and software out there, we wanted to take a closer look and make the most comprehensive parental controls app comparison table and compare each app by the important features parents should look for. If you are looking specifically for iPhone parental control app or Android parental control app we recommend reading this article to know what features you should look for and what service provider can offer you those features.
A safe digital world – this is what we want for our kids when they are online. Sadly, we are not next to them all the time and it is difficult to monitor the things that they are doing when they are on their phones or computers. They are vulnerable, so we need to be proactive.
There are many solution and actions that parents can take on which you can read more in our 9 tips for parental control article. In this case, the best parental control programs can extend a helping hand.
With the use of the best parent control software or app, it will be easy to take control of your kid's online activities. From managing screen time to blocking age-inappropriate websites, these apps will provide you with peace of mind. As not all apps offer the same features it is important to first decide what is most important for you as a parent and after look for the right app that answers your need.
Take note: In the below parental control app comparison table, we are trying to help parents navigate through the options and choose wisely. With too many options available, you might end up being overwhelmed. We are here to help, read on and we'll have a quick comparison of some of the leading features of the top options parental control apps and software.
Why It Is Important to Have Parental Control?
For the uninitiated, a parental control program may seem like an unnecessary expense. In reality, it is an investment. It will help you protect your kids. If you need more compelling reasons to use one, below are some of the things that parental control apps can do:
Limit Screen Time
Kids tend to spend most of their day glued on their smartphones or laptops. With the right software, you can limit their screen time. They can have time for more important things, such as studying or spending time with the family.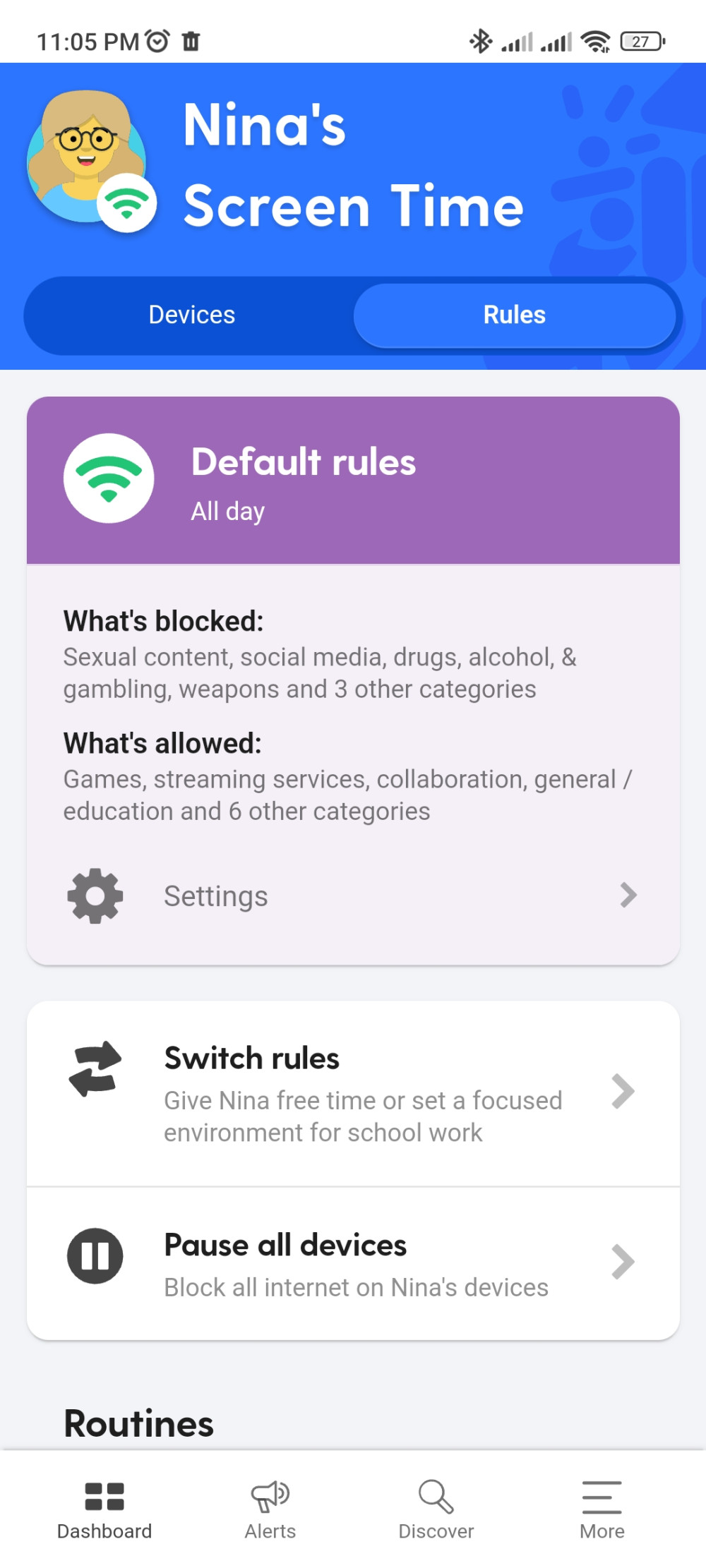 This feature is available with Bark. It has a 7-day free trial that you can take advantage of if you'd like to test their services.
Visit Bark
Block Inappropriate Content
One of the best things about parental control is that it can help limit the contents that kids can access online. You can restrict access to specific websites or apps. You can also block certain keywords. This way, kids will not access content related to sex, drugs, and violence, among others that are age-inappropriate.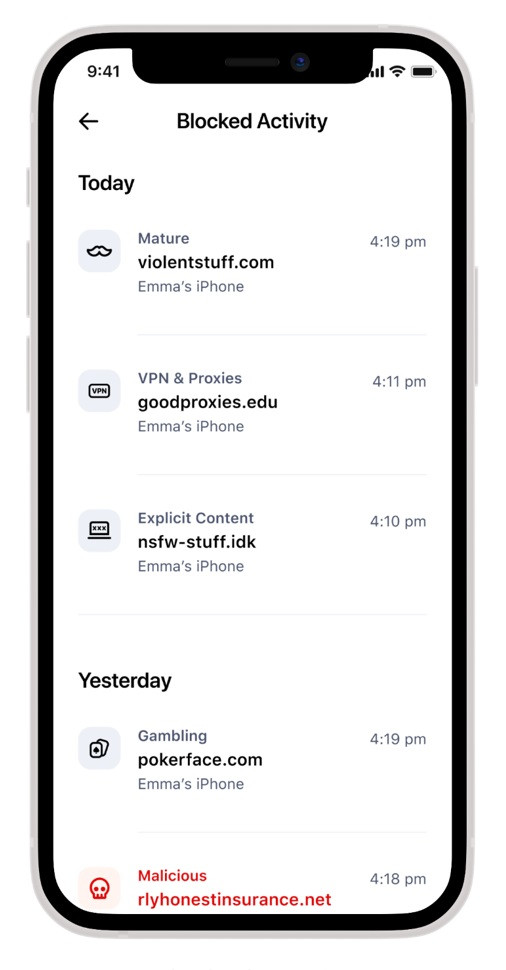 Aura is one good app that has advanced features for blocking certain content, activities, and other restrictions according to your preferences.
Visit Aura
Prevent Unauthorized Purchases
Kids can make purchases online without your knowledge. For instance, they can buy items in the games they are playing. Using parental control app helps to prevent unauthorized purchases.
Track Location
Are you having a hard time contacting your child? No need to worry about their whereabouts. With the right app, you can track their real-time location. You can also see a history of all the places your kid has been.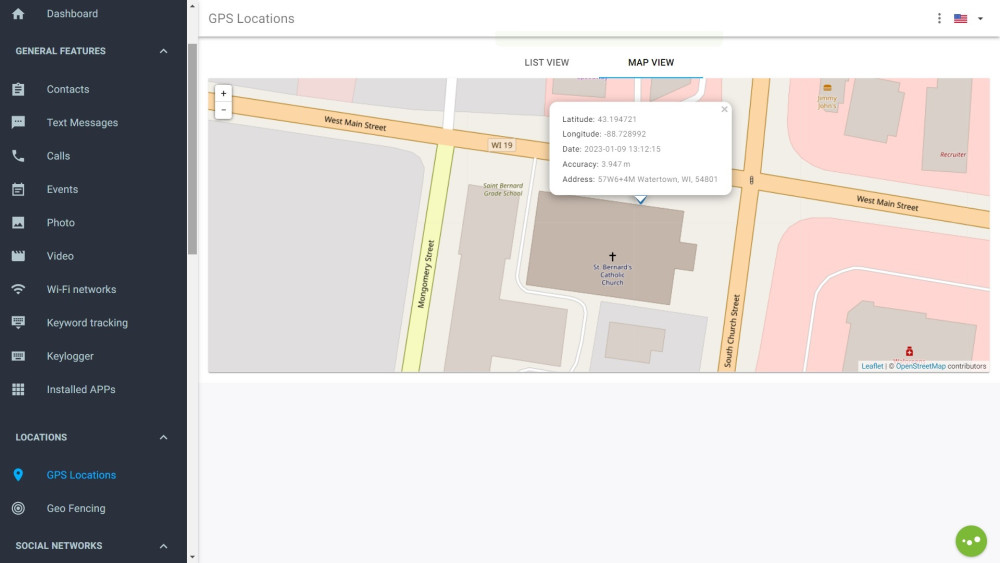 If you're looking for an app that performs well with this feature, then consider checking out mSpy.
Try mSpy For Free!
Protect Against Online Predators
Using a great parental control app can also help you restrict who your kids can talk to. This will prevent them from getting in touch with potential cybercriminals.
Choosing the Right Parental Control App/Software
The options can be overwhelming, but this should not be a reason to decide in haste. To help you narrow down the possibilities, below are the most important things to look for:
Features
Start by looking at the features and capabilities of the app. It will be good to pick one that is feature-rich depending on your needs. The more features there are, the more expensive the app will be. Some features are reserved to premium subscriptions.
Compatibility
Are you using iOS, Android, or Windows device, among others? Choose an app that is compatible with the device you want to monitor and the device you will use to conduct the monitoring.
Price
You will find free parental control apps, but they are often limited in terms of their capabilities.
Reviews
Look at the reviews of other parents. Use their real-life experiences to help you narrow down the possibilities.
BEST DEALS
Our Ultimate Parental Controls App Comparison
To make things easy for you, below is a table that summarizes all the important features of some of the top options for the best parental control apps and software currently available on the market. It is important that you first decide what are the important features for you for example screen time or geo location, and after that check in the table below if the what app supports that feature and on what device. Some apps have different features when it comes to the platforms they operate on especially between iOS and Android devices.