In an era where digital connection is ubiquitous, children are introduced to the world of smartphones at an increasingly early age. This exposure does not only bring in a cornucopia of information and opportunities but also invites a host of potential threats and issues, which might be too mature for young minds to handle. Many parents, in their quest to protect their children, may wonder:
How can I monitor my child's phone without them knowing?
The online world can be unsafe for kids, especially when they are unsupervised. From cyberbullying to sexual harassment, your children can be vulnerable online to a plethora of threats that continue to evolve along with new technologies. Responsible parents, and you are probably among that group if you arrived at this article, must invest in their child's safety and keep them from harm's way. One of the best ways to keep your kids safe and and maintain your peace of mind as a parent is is to monitor a child's phone using the latest apps or software available.
With an app to monitor child's phone, you will be be able to 'spy' on your kids and basically be aware of their whereabouts, and all of their digital activities . Whether it is their current location, the last conversations they had, text messages sent, social network posts or even the most recent photos on their phone, you can be in complete control. You can block certain websites, as well as unauthorized online payments, gaming apps, content, etc.
To be effective, just like any spy, you need to monitor child's phone without them knowing. Otherwise, and this depends on their age and how savvy they are with their phone, they might end up finding a loophole, disable the app and "trick" you. But life is not a spy movie, these are our kids and the first thing we recommend talking with them and explaining the dangers of the internet and why we, as parents, need to safeguard them.
Built-in Parental Control Features
Several phone manufacturers and operating system providers have integrated parental control features into their devices. These features offer a wide range of capabilities, such as limiting screen time, controlling app downloads, and blocking inappropriate content.
Apple's Screen Time
This function, available on iOS devices, provides parents with a weekly report outlining the time spent on different apps, websites, and more. Additionally, the Downtime and App Limits features allow parents to set restrictions on when certain apps can be used and for how long.
Google's Family Link
Available for Android devices, Family Link allows parents to manage their child's device, including approving or blocking app downloads, setting daily screen time limits, and even locking the device remotely.
Apps That Can Do the Job
Here's the thing:
In today's digital age, children are increasingly tech-savvy. There's a considerable likelihood that they might possess the know-how to circumvent integrated parental control mechanisms on their devices. This presents the potential risk of them being able to mask their online activities, thereby eluding your protective measures.
But there's nothing to worry about. We've come up with a list of the finest apps that can help you spy on your child anonymously and help keep them safe in the online world. Let's not waste any more time and get your kids to safety as soon as possible.
BEST DEALS:
mSpy: Exclusive 30% discount with coupon code: PARENTALCONTROL
What Do You Need to Monitor Your Child's Phone Without Them Knowing?
If you are thinking about monitoring child's phone without them knowing, then there's one thing that you need – the right app or software. You will need a program to monitor their phone and in most cases, you will need access to their phone to install the program. Depending on what you will choose, it will be discrete, which means that your kids will never know that they are being monitored. You will also need to install the app on your phone, or you can use a web portal. In some cases, there is a need to root or jailbreak the target device.
What are Some of the Best Apps and Software for Monitoring Your Child's Phone?
We have summed up the few top monitoring apps for your kids's phone. Check out our detailed comparisons of all the available apps per device type best parental controls apps for iPhone and for Android.
If you want to monitor a computer, you should take a look at our best parental control software reviews section.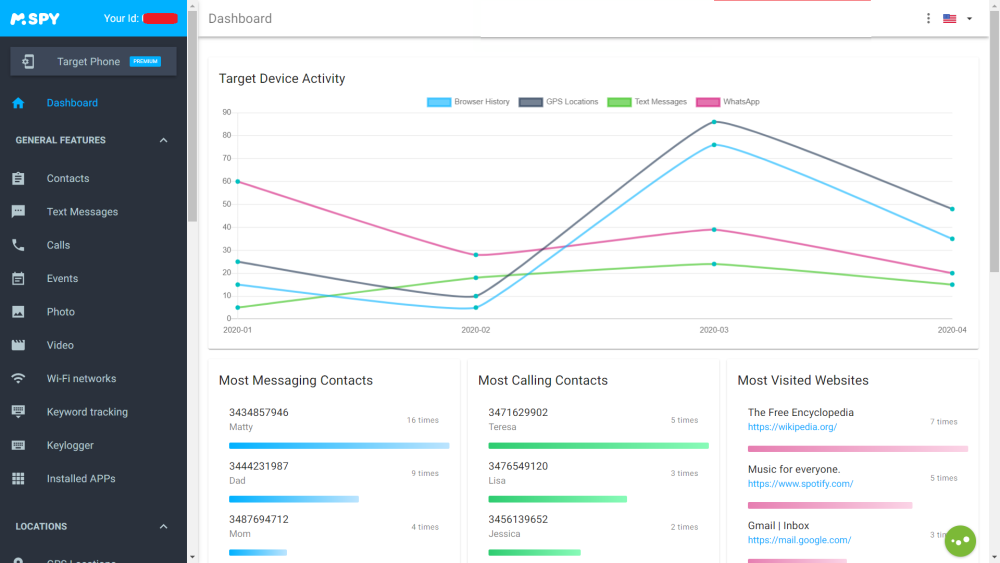 As the name suggests, mSpy is a leading parental monitoring software/app and the best choice when looking to view the activities of your kid's devices without them knowing through your personal smartphone or computer. These activities include text messages, live and past locations, calls , social platforms like Instagram, Tiktok and many others. This is a great option for monitoring your kid's phone without them knowing. It has a user-friendly interface and quick installation, making it effortless to use for most parents.
* Grab an additional 30% discount with coupon code: PARENTALCONTROL
Try mSpy For Free!
Or read our mSpy Review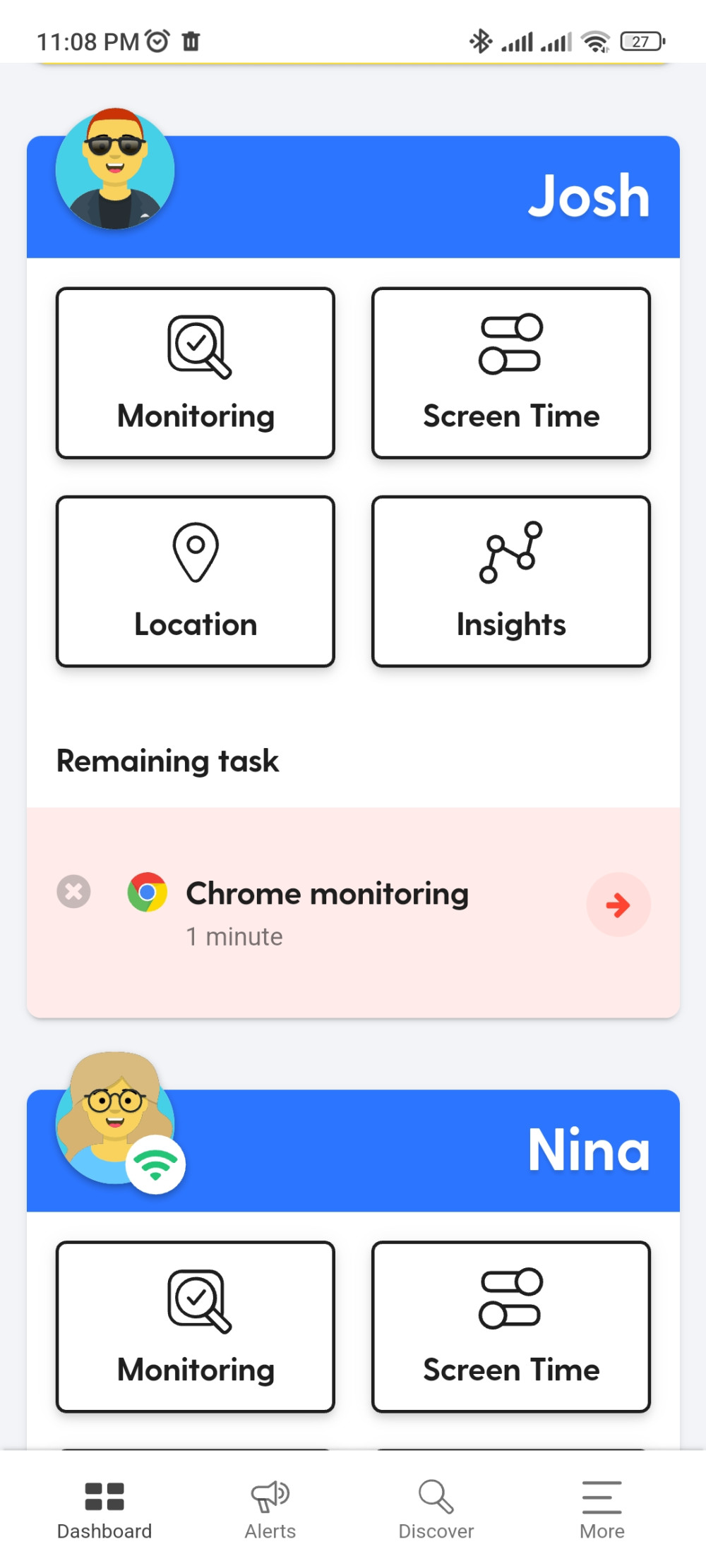 This is probably the best under 10 bucks solution you will find to monitor your child's phone. Bark charges only $5 a month (for the junior app) and after a simple installation process you will be able to monitor iOS, Android, and Amazon mobile devices. With Bark's easy to use dashboard you will be able to closely watch and monitor texts messages, emails, videos and different social networks that your child uses.
Exclusive 10% discount with our coupon code: PCNWOW10
Try Bark For Free!
Or read our Bark Review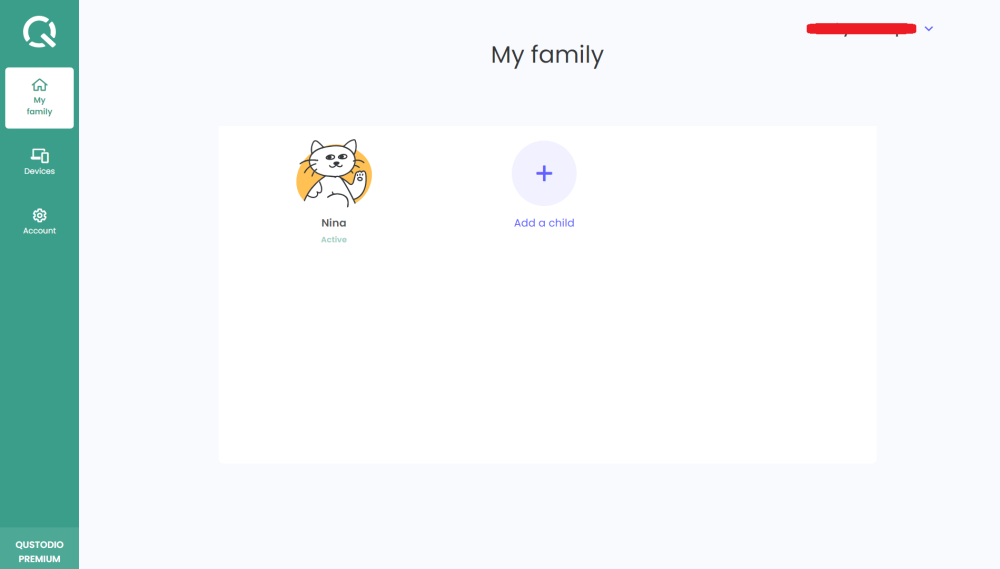 One of the most reliable apps to monitor your child's mobile activity. The app has many monitoring features, from location tracking to text messages to phone calls and social networks. A new cool Android only feature that we like is the SOS button that allows kids to click it and send an automatic location coordinates to the parents. Qustodio's app sends parents a detailed daily report of all of their activities, making it super simple for parents to monitor their kids activity on their phone.
Try Qustodio For Free!
Or read our Qustodio Review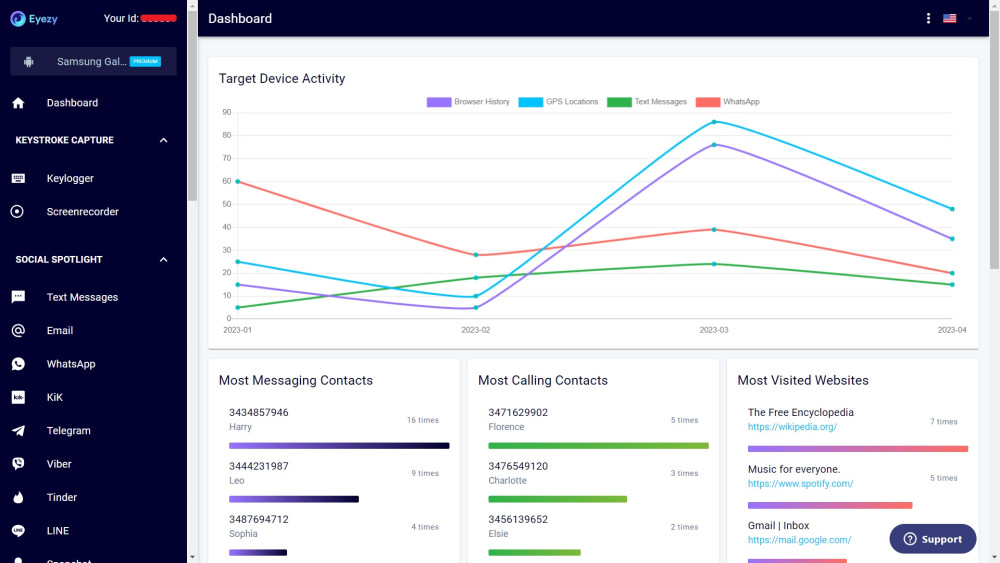 This parental control application is claimed to be a power parent control application in the market. It gives you access to all your child's messages and web browsing activity. There is also the presence of an AI system that will send alerts if there's a possibility of an online threat.
eyeZy's mission is to protect children from the dangers of the internet. It does this by constantly improving its services and making sure that the application is up to date.
Did you know?
One of eyeZy's most notable advantages is that it allows you to easily view your child's media. It also allows you to monitor sent and received photos. Remote tracking is included in the app, allowing you to access all their data from anywhere in the world.
eyeZy comes in three subscription models and these are described below:
1-month plan: $47.99 per month (original price: $68.56 per month)
3-month plan: $27.99 per month (original price: $39.99 per month)
12-month plan: $9.99 per month (original price: $14.27 per month)
Try eyeZy For Free!
Or read our eyeZy Review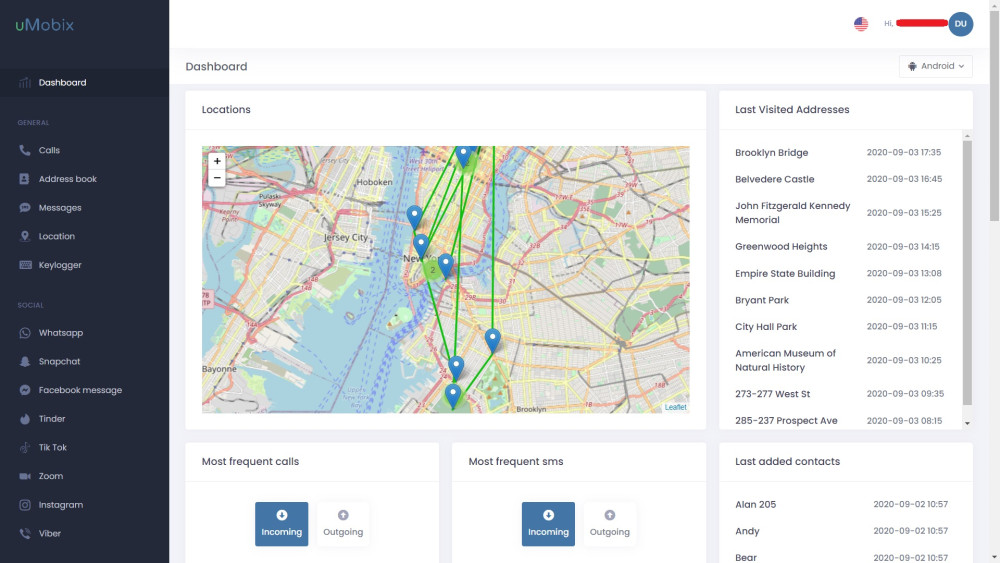 uMobix is one of the best modern parental control applications out there. It helps in monitoring almost everything that happens on a phone, in real-time. The main feature that helped make it on our list is that it keeps track of all the major social platforms.
In addition to that, the application comes loaded with a quality keylogger. This helps you know exactly what your child is sending in their texts or searching for on their phones. It also tracks calls, messages, and photos.
uMobix gives you the option to take control of your child's phone. It gives you access to almost all the key settings of the phone and allows you to restrict web activity. This ensures that your child is safe from all online threats out there.
uMobix currently comes in three 3 subscription models. These are highlighted below.
Try uMobix For Free!
Or read our uMobix Review
Norton Family Premier
When it comes to online and offline security and the protection of your computer, Norton is one of the most trusted brands in the world by global customers.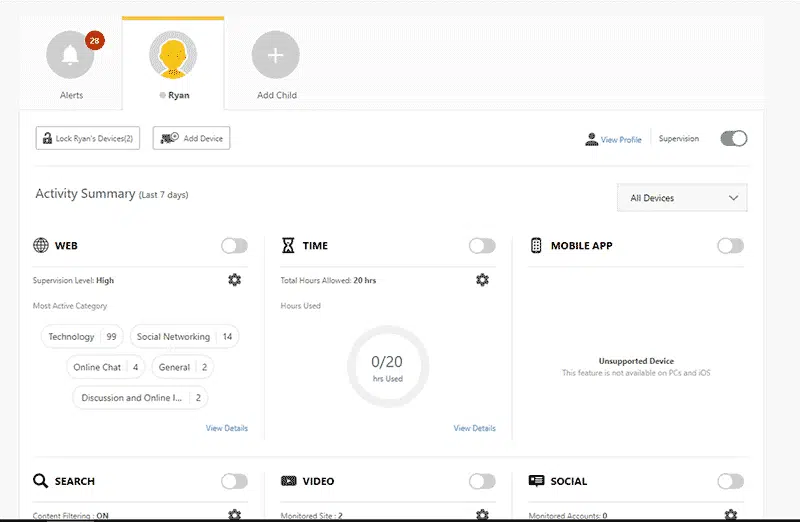 What people are less aware of is that they also have a great parental control software that is available for as low as $49.99 per month with the Norton 360 Deluxe for 5 devices. After a short and easy installation you will be able to set time limits (mainly on PC and Android) and get email reports when your kids are connecting online.
Try Norton For Free!
Or read our Norton Family Premier Review
FamilyTime.io
For as low as $2.25 a month, you can enjoy the basic version of this parental monitoring app which can be installed without kids knowing but only for one device. The app offers some great features and works both on Android and iOS. Although the basic plan allow you to monitor only one device it does let you enjoy all the powerful features of the app. It can monitor calls and texts, some social media activities, and emails. We liked the PickMeUp feature that is pretty much like the regular WhatsApp share location but lets kids tap on a button on their FamilyTime app and the parents immediately get a notification on where to pick them from. Other basic features like web and app blocking also available.
Try FamilyTime For Free!
Or read our FamilyTime Review
WebWatcher
Whether it is getting your kids away from online predators, prevention of cyberbullying, and managing inappropriate behavior, this parental monitoring software can be helpful. It can be installed in just five minutes and there is no rooting required on the target device. Texts, calls, photos, app usage, website visits, and location history are some of the things that you can do with this software. There is a money-back guarantee. As for the price, the licensing fee for the use of this app is $99.95, which is quite high.
Try WebWatcher For Free!
Or read our WebWatcher Review
KidLogger
From its set-up to its use, KidLogger is known for being user-friendly. It is also cheap. There is a free plan available, although the features are limited. For the paid subscriptions, the cheapest is $29 for one year, which is affordable for most of you. This surveillance software has powerful tracking options, including chats and photos. You can even listen to phone calls and view the typed keystrokes. Also, when you send a message that says "where are you,", you can receive a reply containing your kid's current location.
Try KidLogger For Free!
Or read our KidLogger Review
So How Do You Prepare Your Child's Phone for Monitoring?
The first thing that you will need is to have physical access to their phone. Once you have it in your hands, you can now download your choice of software or app, including those that have been briefly mentioned above. Make sure that there is enough battery to finish installing the app and setting it up. You will also need to create an account for ease of monitoring. After completing the previous steps, you will need to connect the phone being monitored and the phone that will be used for monitoring, i.e. parent phone. Take note that the process can vary depending on what software you will use.
Read our guide on how to monitor your child's activity online for further instructions on how to keep your kids safe.
Why Should You Consider Monitoring Your Child's Phone Without Them Knowing?
The world has always ben dangerous place and it's our job as parents to create the best possible environment for our kids to grow up in. With the evolution of technology and the online world, a major part of our kids' environment is their online activity and identity. Parents need to monitor their kids in order to keep them safe but also for their own peace of mind.
We can't emphasize enough...
The right monitoring software or app will help you track their online activities, as well as their location and much more. You should definitely be active if you believe that their behaviors will put them at risk.
Get more information on the best monitoring apps here and make sure you read the reviews on the updated features and prices. Parents need to decide if they want to install parental control apps without the kids knowing about it, or if you wish, open it for discussion.
To install the monitoring app you should get a hold of the device and just go through a quick set up. That said, we recommend having an open discussion with your kids about parental control apps before installing one without them knowing. This is an important step in building a positive relationship with your kids.
If your kids find out that you are monitoring them, they might think that you don't trust them. in addition, if they know that they are being monitored, they will most likely find a loophole in the system to avoid your prying eyes.
Conclusion
If you have always been curious about how to monitor my child's phone, we hope that you now know what to do. Consider the programs or apps mentioned above, and you will never go wrong. They will make you one step ahead in terms of monitoring your kids, making sure that they are safe and sound while they enjoy the online world.
FAQs
Are All Parental Control Apps Discreet?
No, not all parental control apps have the feature to be completely discreet and invisible. Some can be clearly seen on the app's page or have a constant notification on. However, there are some apps that are completely invisible to your child and cannot be detected on the mobile phone or device.
What is the Price of These Apps?
All these parental control apps have varying prices. Some also have free trials and versions with which you can experience the app before choosing a full paid subscription. Although you cannot often unlock all the features of the app with the free version. Most of the apps are very affordable and have monthly or annual subscription plans.
Which is the Best Parental Control App?
When it comes to the best parental control app it will ultimately depend on the needs you have from the app. Each app has a different set of features and specializes in different types of monitoring. Thus, understand what your main priority is when it comes to protecting your child and then choose an app that caters to those needs.
Can My Child Uninstall the App?
Most of these parental control apps will not allow your child to uninstall the app from their phone. This is because the controlling device is your phone and it is the main device with the app. Some apps can be seen on the homepage and thus your child will know about their usage.
Is it Spying If I Use These Apps?
Nowadays with everything that's happening on the internet, it is your duty as a parent to protect your child. There is a lot of explicit and dangerous content as well as people who they may not find suspicious because of their age. Thus, monitoring them is the only way to ensure their safety.