We believe that parents have the right to monitor their children, even when they're online. Parents have a responsibility to provide their children with a safe environment to grow in. This is important as technologies are getting more advanced and streamlined into everyday life.
We've tested over 50 of the most popular apps currently on the market to find which ones actually work (for us, concerned parents).
Short on time?
Here are the best Parental Control apps for Monitoring Your Child's Computer Remotely:
Let's start from the end, we believe that parents not only have the right to monitor their child's devices but are actually obligated to do so in order to keep their kids safe and healthy. No parent wants to see their children spend countless hours in front of the computer. We all aim for that ideal daily schedule for our kids and of course we want them to spend the right amount of time resting, indulging, playing with friends etc.
Here's the problem
We, as parents, are not always near them, we work while they are with their friends at school. Even young children know how to adjust their schedule according to their preferences (we also did that when we were kids). And as soon as kids are old enough to discover the computer/phone, it just sucks them in as there is always something to do, watch, chat or play.
Monitoring what your child is doing online is one of the best ways for parents now days to safeguard their children and to be on top of what their kids are doing, who are they playing with etc.
It is well known that teens are spending half of their awake time on screens, which is about 7.5 hours! Younger kids usually use the computer to play games and watch countless hours of YouTube videos as well as talk to their friends. Unfortunately, the internet is full of many dangers that are just waiting for an innocent child to come online and start exploring. Kids may not even be aware of the ill intentions directed towards them by others as they are still naïve and innocent, however, their parents are painfully aware of all of these online threats. So, parents must look for ways to impose limits on their kids' online activity and the sooner the better. Monitoring your child's computer and mobile devices remotely is an increasingly popular solution with parents and there are many different available apps and software that help parents do that. You can read our detailed reviews for each app or check out our best parental control apps section to see how they all compare. Some apps only control mobile devices so if you are looking to monitor a laptop or desktop we recommend you check out the best parental control software section.
BEST DEALS:
mSpy: Exclusive 30% discount with coupon code: PARENTALCONTROL
Why Do You Need to Monitor your Child's Computer Remotely?
If you start looking into the dangers your child may be facing online you will panic, probably more than you have imagined possible. So many lives have been seriously affected and even destroyed by something that started as online fun.
The internet is highly addictive by itself. Even an innocent online activity can be harmful if it has no limit. Too much time spent in front of the computer is bad for your health and even worse for a growing child. They need fresh air, sports, and healthy forms of socializing. Unfortunately, this is actually the least dangerous consequence of spending time on the internet.
The digital age is full of serious dangers that make parents monitor their child's computer remotely. Bullies are especially aggressive online and can do serious damage on a shy and impressive child. There are so many types of inappropriate and sensitive content online, from pornography to violent images and offensive texts. It's the favorite playground for pedophiles and con men. Your loved ones can be contacted by strange people with bad intentions, and they won't know how to defend themselves. A child is not psychologically equipped to face these things, and a teenager can be easily fooled into very dangerous situations.
What Are Some of the Best Software for Monitoring your Child's Computer Remotely?
People have been worrying about online safety for years, and the software market has adapted to their needs. That means you now have the advantage of many available options. So, if you're thinking 'I don't know how to monitor my child's computer remotely,' take a look at this list of popular apps that can help with monitoring and read about what makes them special.
mSpy is one of the most prominent names in the market when it comes to monitoring your child. It's a top choice for parents who are looking to spy on their children while maintaining their anonymity.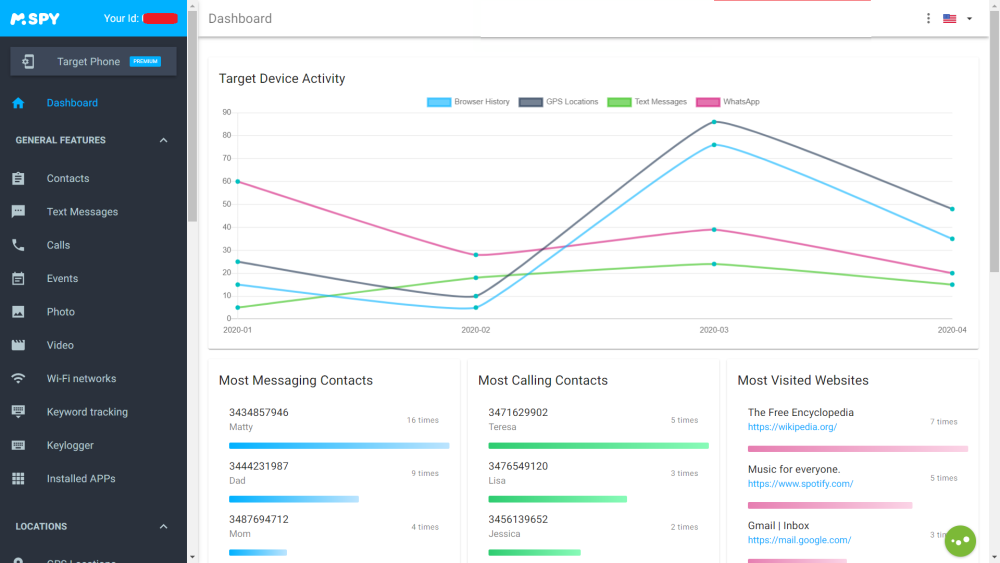 The application allows you to look at detailed reports on your child's activities using any device, from anywhere in the world. It records all the places they visit, the people they call, and all the text messages on their phones.
Here are some of the other notable features of mSpy.
Option to view all outgoing and incoming calls with detailed information on timestamps and call duration

Ability to record your child's screen at any time

Can monitor their entire internet activity including online searches and websites visited
The application is user-friendly and simple to navigate. There are currently 3 premium packages to choose from.
*Grab an additional 30% discount with coupon code: PARENTALCONTROL
Or read our mSpy Review
Bark happens to be one of the more affordable options for your household. The application works on all devices which run on Android, iOS, Windows PC, and Mac OS. It should be noted though, that it can only monitor your child's computer using a Google Chrome extension.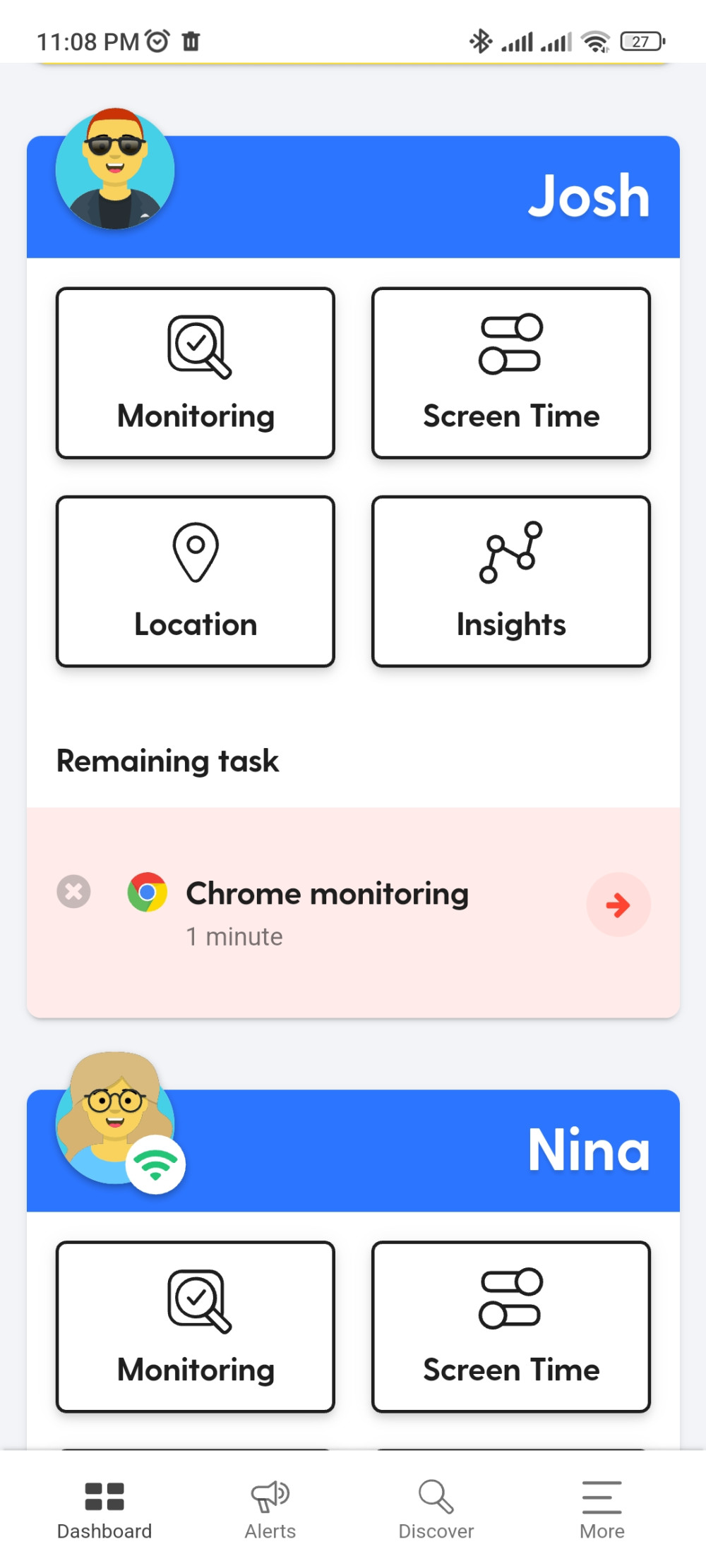 Moreover, the application includes a user interface that is basic enough for practically anyone to grasp. It is extremely simple to set up. The dashboard ensures that you're always up to date on your child's activities. Here are some of the other features of Bark that makes it stand out.
Constant content monitoring across 30+ social media applications

Allows website and application blocking and enables you to control your child's screentime

Sends alerts when your child is trying to break any of your rules
*Exclusive 10% discount with our coupon code: PCNWOW10
Or read our Bark Review
This parental control application makes a promise to help protect your child from online threats. It comes equipped with multiple features that help to fulfill that promise.
How to get started?
You start by creating an account and getting the application installed on your child's device. It then starts monitoring your child's call logs, photos and videos, and messages. The application also allows you to monitor your child's location in real-time.
Here are some of the most prominent features of eyeZy that make it different from other applications.
Access to messages on all major social media apps like WhatsApp, Facebook, and Viber

Allows you to lock and wipe data from your child's phone remotely if the phone is lost

Offers customer service that's available in a variety of languages
This parental control application has quality features that make it one of the best in the market. It contains great filters to control your child's web browsing. It also does an amazing job of limiting the amount of time your child spends on the computer and their phones.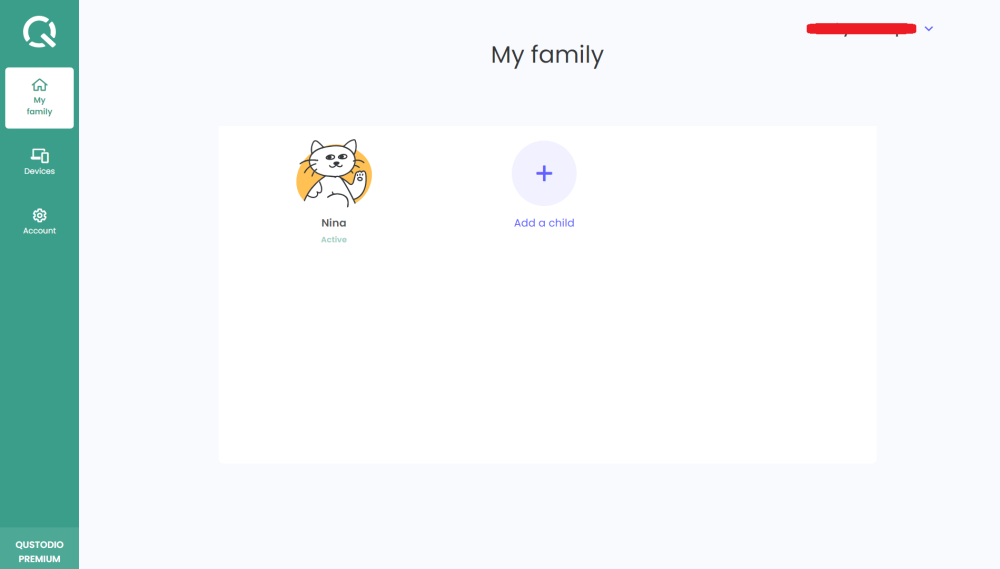 You get to have the option to decide the time limits and the time frames when they can use their devices. Here are some of the other features that would help you protect your child.
Allows you to track all calls, SMS, and their entire contact list

Receive all the recorded information at the tap of a button, no matter where you are

Fast installation and provides a dedicated team of customer service representatives
Or read our Qustodio Review
uMobix is a parental control application that focuses on giving you quality tools to protect your child. The installation of the application is smooth and it's easy. You can get the application up and running in about 5 minutes.
Did you know?
One of the most prominent features of the uMobix is its keylogger. It allows you to know every keystroke of your child and sends you detailed reports on a dashboard. You can also record the screen at any time and get screenshots delivered directly to your dashboard.
Here are some other features of uMobix that set it apart from other applications.
The application disguises under Play Services and is undetectable

Provides a dashboard that updates your child's location in real-time

Allows video call tracking and takes screenshots during a call
When it comes to internet security, no one comes close to Norton. The brand has been in the business of protecting people from cybercrimes for decades. This fact alone should get you excited to use their parental control application to monitor your child.
To get started, simply download and install Norton Safety Minder on the device that your child uses. It'll then tell you what your child is searching for, allow you to restrict mature content, and establish a screen time limit for your child. The application works on the following:
Here are some of the other features that make Norton Family Premier stand out.
Includes a geofencing ability that informs you if your child enters or leaves the area

You have the option to add as many devices to be monitored as you want

Integrated web dashboard that has a detailed overview of daily statistics
IMPORTANT NOTE: Norton 360 Deluxe is offering parental controls as well as part of the 5 device protection package for only $39.99. Grab it here.
Or read our Norton Family Premier Review
This is another company that has spent years protecting people from online threats. This software offers a monitoring tool that is simple and efficient. You can track and read all your child's emails, social media, and browser history.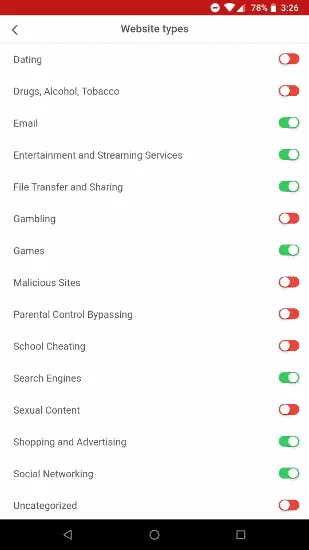 You have the ability to restrict information from approximately 35 categories. You can also block sexually suggestive phrases on the search boxes. This can help eliminate the possibility of your child getting exposed to mature content online.
Here are some of the other notable features of McAfee that made us highlight it in our list.
A simple dashboard that lets you know what your child is up to with a single glance.

Allows you to set rules and screen time limits for individual applications.

Comes with a GPS tracker that tracks your child in real-time.
Try McAfee Safe Family For Free!
Or read our McAfee Safe Family Review
8. Windows Live Family Safety
Windows Family Safety comes with the Windows Essential Package. All you have to do to monitor your child's computer is install it on the computer they use, and you will have full access to their online activity.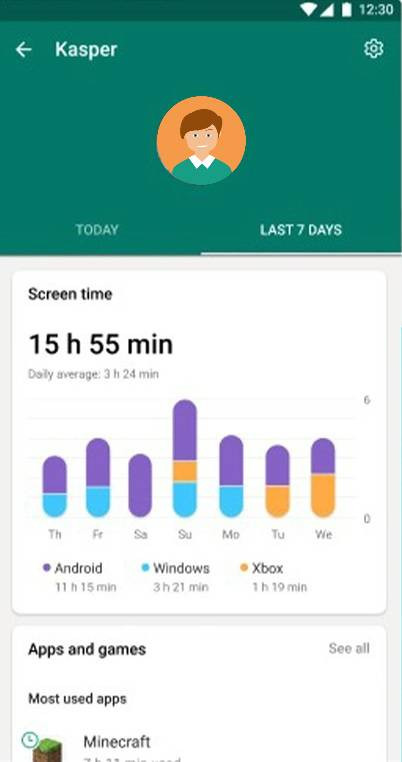 Just make sure you have Windows 8 or a newer version so that it can work properly. You will be using an online interface where you can see all their searches and block whatever you want, apps, games, messages. On the downside, this software uses levels of filtering instead of categories.
So what do these applications help you block?
It all depends on the software you use, but most of them share the same main features. They monitor the child's searches, block dangerous sites, keep an eye on the conversations they have on messenger, and prevent them from downloading inappropriate apps. You can even decide to block the computer completely if you don't want them to use it at all.
How Do You Choose the Right Software for Monitoring your Child's Computer?
When you are reading about different apps for parental control, you need to take a close look at the features they offer. Consider the activities you know your child likes to do at the computer but also do a bit of foreseeing and try to prevent them from trying new and dangerous ones. So, choose a software that helps you monitor your child's computer the way you need so you can worry less while you are away. But once you have covered the features, also take a look at the price, it can be a very strong deciding factor.
Conclusion
It doesn't take much research to realize how dangerous the internet can be for a child, so monitoring your child's computer remotely becomes an important issue and even a necessity. While you may worry about invading or disrespecting your child's privacy, you will eventually most likely to come to the conclusion that a monitoring system is extremely useful and is required. By using one, you won't drive yourself crazy thinking about what your kids are doing on their computer, while your kids can freely explore and discover the safe and fun side of the internet. It may be a good idea to talk to them about it before you start snooping around, this way they can feel included in the decision and accept it easier.
1. mSpy: Records all calls, incoming, outgoing, or deleted text messages, GPS tracking, supports all devices.
2. Bark: Affordable, monitors 30+ different social platforms, text messages, YouTube, emails and more.
3. Qustodio: User-friendly, web filtering, limit apps, games and screen time.