This article looks at Bark vs. Qustodio. It compares their prices, features, benefits, compatibility, ease of use, and customer service. Which of the two parental control tools will win this battle?
Every parent wants to keep an eye on their kids always, and the most reassuring tool to use is a parental control app. Unfortunately, selecting the best parental control app is often tricky. In this article, I've put two leading parental control apps against each other. Bark vs. Qustodio, who wins the battle?
I spent weeks researching and testing the top two parental control apps, Bark and Qustodio. In my research, I compared the apps' pricing plans, features, benefits, and customer service they offer. I also scrutinized compatibility with various devices and tested ease of use for both Bark and Qustodio.
Bark uses artificial intelligence to monitor your kids' online activity and sends you instants when they detect inappropriate content. On the other hand, Qustodio provides all-in-one parental control tools to keep your children safe.
At face value, both parental control apps are useful solutions, butch which one is superior? Check out what I learned about Bark vs. Qustodio here.
Bark vs. Qustodio: Quick Summary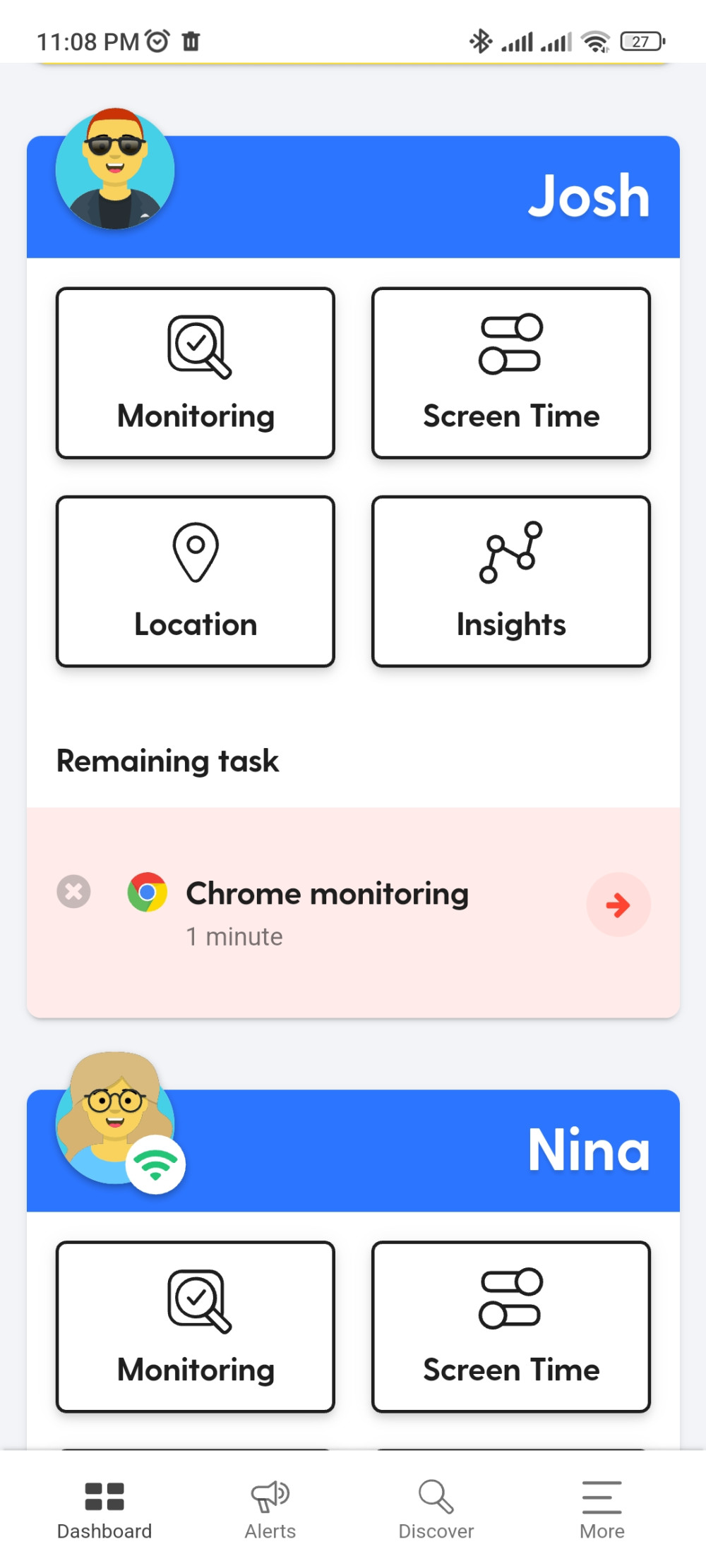 Bark came into service in 2015. It's currently registered and operates from Georgia, United States. And at the time of this review, Bark provides parental control tools to over 6 million parents globally.
Bark is a parental control app that monitors texts, emails, internet searches, and social media usage on your kid's smartphones. It tracks over 30 social platforms like Instagram, Facebook, TikTok, and Snapchat. Bark uses a specialized AI to detect suspicious activity or content and sends prompt alerts to the parent's mobile phone.
Bark's primary goal is to improve the safety of your children online without invading their privacy.
Bark is compatible with Android, iOS, and Kindle devices. You can also use the kids monitoring app to monitor Windows and macOS devices.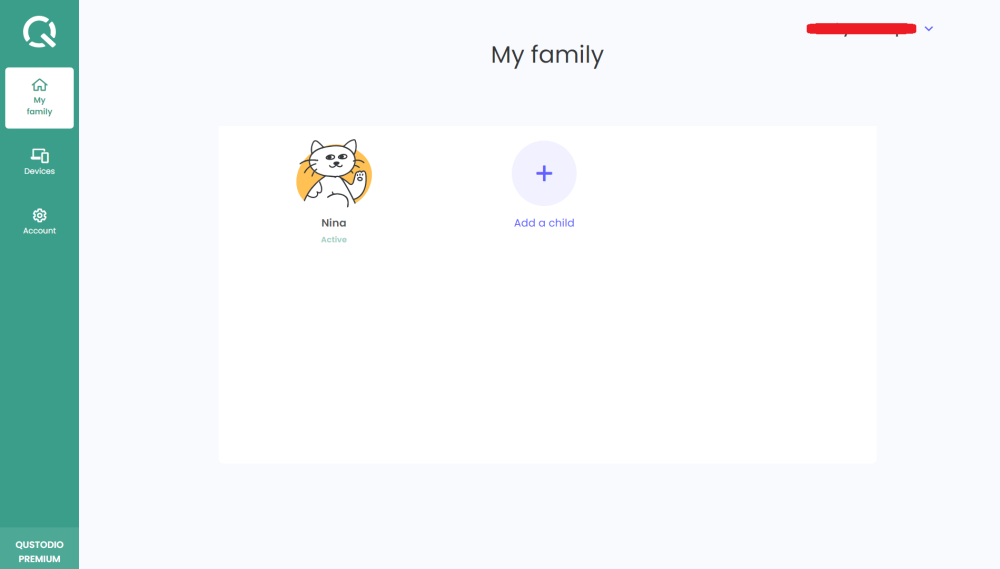 Qustodio was founded in 2012 and has legal jurisdiction in Spain. Qustodio provides parental control tools to more than 4 million parents worldwide.
Qustodio claims to be the all-in-one parental control and digital wellbeing solution. Moreover, Qustodio also gives parents simple tools that help them manage how their kids interact online.
Qustodio enables parents to protect their kids and help them make smart choices online.
Qustodio also offers client apps for Android and iOS phones. You can also access the Qustodio dashboard from Windows and macOS desktops.
Bark vs. Qustodio: Comparison Table
Over the years, I've researched and tested more than 30 parental control tools in the industry. But when I put Bark vs. Qustodio, this is what I discovered:
Bark
Qustodio
Pricing Plans

Bark Premium:

$14 /month OR $99 /year with an annual plan

Bark Jr.:

$5 /month OR $49 /year with an annual plan

Small:

$54.95 /year OR $4.58/month

Medium:

$96.95 /year OR $8.08/month

Large:

$137.95 /year OR $11.5/month

Features and Benefits

Manage screen time

Filter which websites your kids can visit

Keep up with kids with location alerts and check-ins

Monitor texts, email, YouTube, and 30+ apps and platforms

Get alerts for issues like cyberbullying, online predators, suicidal ideation, and more

Compatibility

Android, iOS, Chromebook, Amazon Fire

Android, iOS/iPad, Kindle, Chromebook, Windows, Mac

Ease of Use

Takes relatively under 10 minutes to purchase and set up

Takes relatively under 20 minutes to purchase and set up

Customer Support

Step-by-step guides and videos

Personalized support and guidance from technical experts

Contact forms
Bark vs. Qustodio: Features and Benefits
Bark's Features and Benefits
Bark helps parents monitor texts, emails, YouTube, 30 plus apps, and social media platforms. It scans for issues like cyberbullying, depression, suicidal thoughts, sexual content, threats of violence, and more. Bark sends prompt alerts when it detects any of these issues to parents alongside suggestions on how to handle the issue.
At the same time, Bark lets parents set internet rules and screen time. The rules dictate when your children can get online. You can also set bedtimes and restrict access to multiple websites, including gaming, streaming, and adult content.
You can also benefit from Bark's location-sharing feature. It helps you to track your kids in real-time. The feature works with check-ins. But you sometimes have to ask your kids to log in to the app and check in to get an accurate location.
Qustodio's Features and Benefits
Qustodio's web filter lets you block inappropriate content and ensure that your kids only view child-friendly content. The feature automatically blocks potentially harmful sites like gambling, violence, and mature content.
You can also log in to your parent's dashboard to view the real-time activity of your kids over the internet. You can also adjust settings and create new rules that you deem safe. You can also check what they're viewing online, browsing history, and screen time.
Control your children's screen addiction by creating consistent bedtimes. These screen-free sessions help your kids stay away from their devices and engage in other productive activities.
Easily check the live location of your children, including where they've been recent. This is a useful tool that helps keep tabs on your kids when you're away.
Qustodio detects suspicious interactions by monitoring who your kids interact with on their phones. You can block a list of phone numbers to protect your kids.
Finally, Qustodio sends instant alerts and weekly and monthly reports of your child's online activity. There's also an SOS that your child can use when stressed or in danger.
🏆 Winner: Bark
Visit Bark
Bark vs Qustodio: Web Filtering
Web filtering also allows you to block individual websites or categories of websites. You may want to keep mature websites blocked at all times. If you decide to ground them for a few days, then you could block streaming and gaming websites completely.
Both Bark and Qustodio have web filtering. Smart filtering automatically adds suspicious or mature websites to the list as your child stumbles across them, recognizing and blocking the content before it can be seen.
🏆 Winner: TIED
Bark vs Qustodio: Location Tracking
Bark will not track your child's location in real time, instead, their location feature alerts parents when the child arrives and departs from a set location. It works by allowing Parents to set addresses (as many as they want) such as school, home, friends' houses, gym, etc., and be notified when their child arrives or departs from that location! While it doesn't track location in real time, it does alert to arrivals, departures, and allow parents to request a location check-in from their child ad hoc as well. When the child presses 'Check in' Bark will send the parent the google map location of the child as well.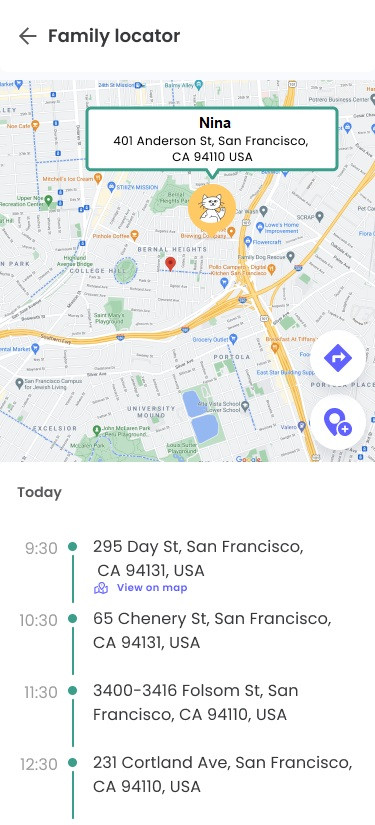 Qustodio on the other hand, has a full array of location-tracking functions, including giving you a continuous real-time update on their location. It also keeps history, so you can follow in your kids' footsteps at any time. This is one factor where Qustodio is ahead of Bark.
🏆 Winner: Qustodio
Visit Qustodio
Bark vs Qustodio: Geofencing
Geofencing is used to define an area where your kids are safe. It could be the area of your house. If you live in a good neighborhood and know other families well, then you could extend this area further out. As soon as your child crosses this boundary, you will be alerted.
However, Bark doesn't have geofencing. It's a major oversight considering almost all other parental control management apps do.
Fortunately, Qustodio also does have Geofencing. If you have Qustodio, you will be automatically alerted if your child leaves a 'safe area'.
🏆 Winner: Qustodio
Visit Qustodio
Bark vs Qustodio: App Usage Limits
Sometimes, you may want to limit an app's usage rather than websites. It could be a game or a social media app that you don't want your child using so much.
Both Bark and Qustodio have basic app usage limiting functions. You can set a daily limit on an app.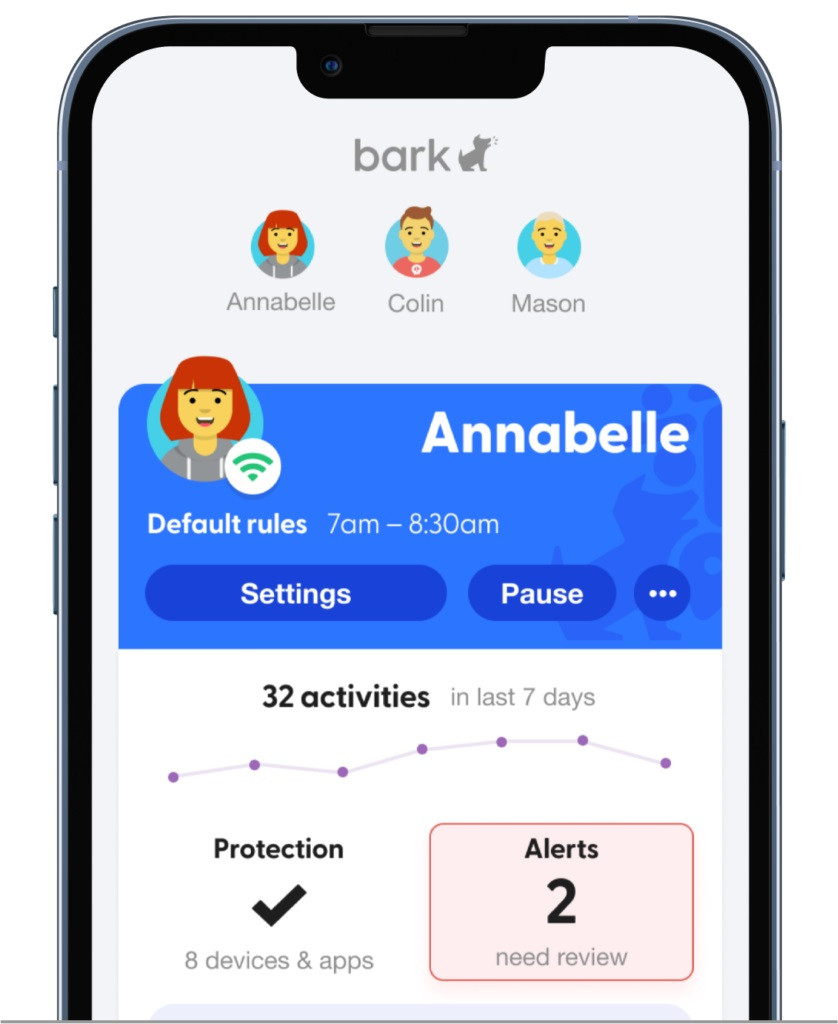 Modern social media apps are designed to keep you scrolling. You may scroll for hours and hours without realizing. This is particularly dangerous to children, so App usage limits come in handy.
🏆 Winner: TIED
Bark vs Qustodio: Social Media Monitoring
Did you know?
Social media monitoring is one of the biggest uses of parental control apps. Both Bark and Qustodio have this functionality. However, Bark supports a wider range of social media platforms.
The typical social media apps like Facebook, Instagram, Reddit, Snapchat, TikTok, etc are monitored by Bark. But there are also sites you have likely never heard of before, such as VSCO, Lipsi, LiveMe, etc.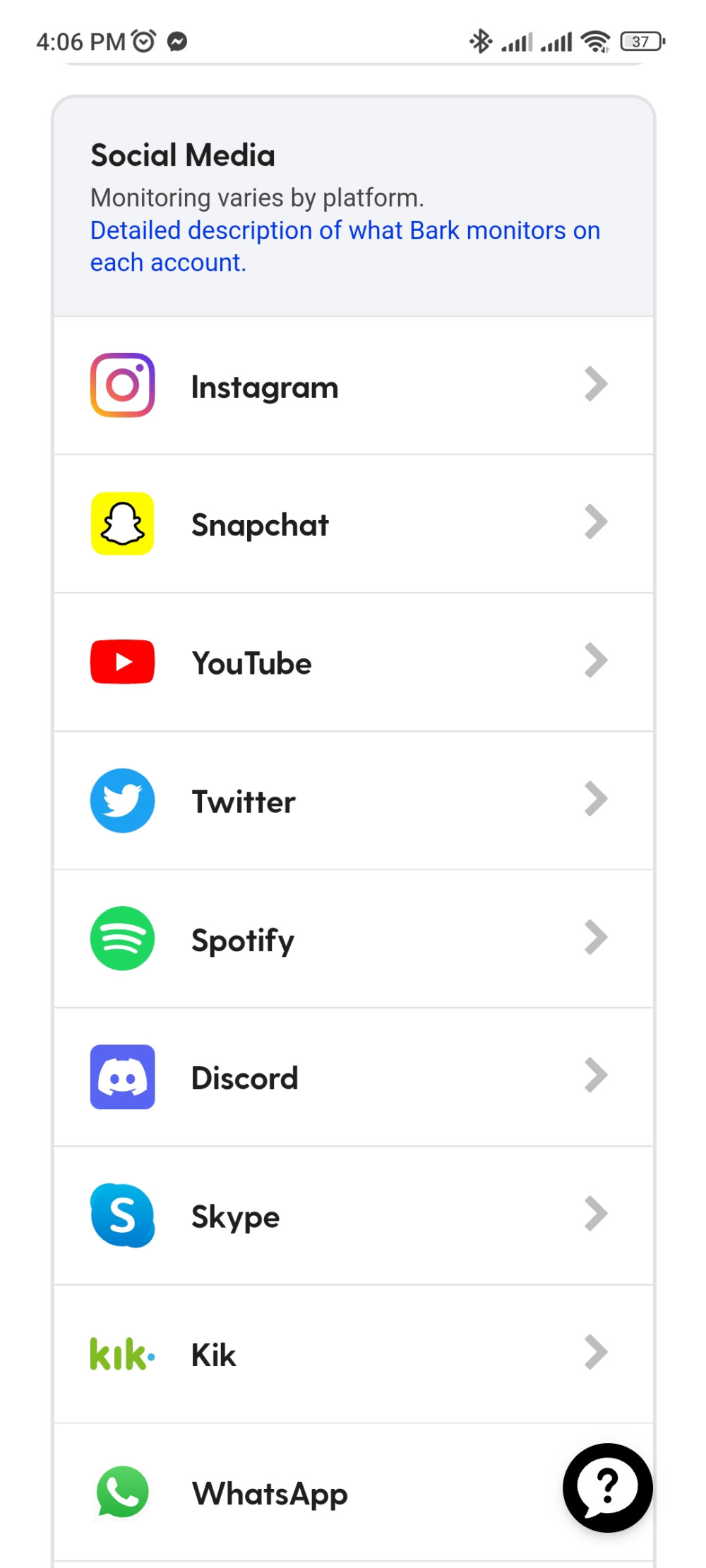 On the other hand, Qustodio only covers the most popular apps – Facebook, Twitter, Instagram, and so on. If your child and their friends use an uncommon or niche app to communicate, they could slip under the radar. However, Qustodio does go more in-depth into this. You could log into your child's Facebook account directly and see any private posts or pictures.
🏆 Winner: Bark
Visit Bark
Bark vs Qustodio: Call and Text Monitoring and Filtering
Monitoring incoming phone calls and text messages is also extremely important. It isn't as dangerous as letting them use the internet and social media freely. But a lot of the dangers can come through phone calls and texts.
On both Android and iOS, Bark can monitor contacts, texts, and saved photos on the phone. However, it cannot block any incoming phone calls or text messages.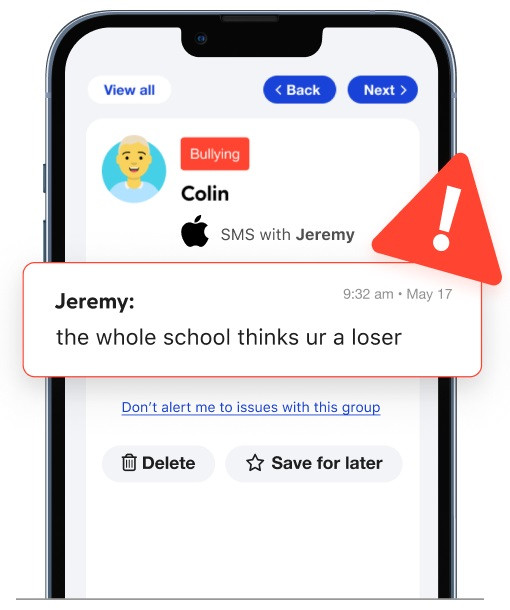 Qustodio provides alerts each time your child makes a phone call. It also records contacts and full text messages. On Android phones, it can be used to block phone calls as well. Incoming calls can be intercepted and redirected to the parent's phone. Outgoing calls to a blocked number will be restricted.
🏆 Winner: Bark
Visit Bark
Bark vs Qustodio: Detecting Dangerous Content
As parents, we are often busy with work. We don't have time to go through every single text message kids send. It's practically impossible to keep up with their lightning-fast fingers when they're typing away to their friends. Fortunately, part of this can be automated.
Bark uses an artificial intelligence program to detect problematic content. This includes mature and violent messages, age-inappropriate pictures, cyberbullying, grooming, drug usage, etc. None of these are things you want your child exposed to, so Bark will automatically detect them and alert you. It stays active 24/7.
While Qustodio gives you a lot more detail about who contacts your child and what content your child is viewing, unfortunately, automated detection is lacking. With Qustodio, you will have to spend some time going through them to find out the problems.
🏆 Winner: Bark
Visit Bark
Bark vs Qustodio: Remote Controlling
Remote controlling refers to remotely issuing commands to a phone. Remote commands can be used to shut down, restart, lock up, or take photos stealthily. Each of them comes in handy in different ways.
Neither Bark nor Qustodio has any remote-control features. It may be for the best since these features require some technical expertise on the parents' part!
🏆 Winner: TIED
Bark vs. Qustodio: Setup and Ease of Use
Bark's Set Up and Ease of Use
Bark works differently from its rivals in the market. It doesn't monitor children's online activity. But it uses a specialized AI to monitor social media interactions and email correspondence and raises red flags if it detects inappropriate content. And this means that Bark's setup process is somewhat detailed.
For instance, when creating your kid's profile, Bark asks that you select the devices, email providers, social networks, etc. You must also sign in to your child's accounts to give Bark monitoring controls. However, the process is faster if your child has a few accounts on the phone.
Thankfully, once you're done setting up Bark, it'll run smoothly on the devices. The AI system checks everything, starting from textual content to photos, videos, notes and even voice memos on WhatsApp or internal storage and scans for red flags.
Overall, the installation process may seem a little time-consuming at first, it's definitely worth the effort as once it's installed, it's smooth sailing from there on.
Qustodio's Set Up and Ease of Use
Similarly, installing Qustodio asks that you create profiles for your kids. You'll also have to assign each child's device with individual settings. This process also involves creating feature rules like screen time and web filters.
Qustodio also sports a detailed website that lets you select the content that should be allowed, monitored, or blocked. This cool trick ensures your child is protected from interacting with harmful content.
🏆 Winner: Bark
Visit Bark
Bark vs Qustodio: Ease of Use
Not all parents are technologically inclined. In some cases, the kids may be far ahead of the curve. But that doesn't mean it's useless to monitor them. So, I have decided to compare how easy each app is to use.
Some monitoring apps require you to jailbreak or root your child's phone. This opens up advanced features, but the process can be risky. It can also void the warranty on the phone. Neither Bark nor Qustodio requires you to jailbreak them.
Both Bark and Qustodio are easy to set up. The monitoring dashboard is user-friendly. The initial setup of Bark involves installing the 'Parents' App on your phone and the 'Kids' App on your child's device. When setting up the Kids app, you can choose which apps will be connected to Bark and restrict it.
There is one main difference between Bark and Qustodio. Qustodio is an app that relies on secrecy. You should install Qustodio without your child ever knowing about it.
But Bark prioritizes openness and communication between parent and child. The Bark Kids app will be visible on your child's phone, so you should sit down and explain to them what the app does and why it is important. Most kids will understand that it is for their safety, even if they might not like it.
🏆 Winner: Bark
Visit Bark
Bark vs. Qustodio: Plans and Pricing
Bark's Pricing Plans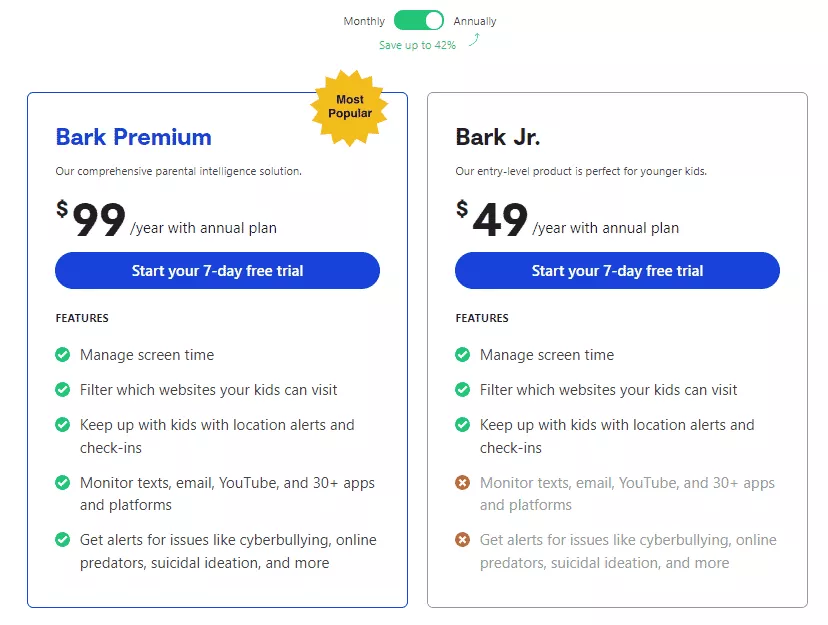 Bark offers two pricing plans. Customers can choose either Bark Premium or Bark Jr. Bark also provides two billing cycles for each plan. You can select the monthly billing or opt to pay every 12 months and save up to 42%.
The best part is that both packages allow you to add unlimited profiles to a single subscription plan. Bark also offers a free 7-day trial run that doesn't have any hidden fees. Here's how the two plans compare:
Bark Jr.

: It goes for $5 /month or $49 /year with an annual plan. The plans allow you to manage screen time and filter the content and website your kids' visit. Bark Jr also makes it possible to keep tabs on children by receiving location alerts and check-ins.

Bark Premium

: It goes for $14 /month or $99 /year, billed every 12 months. This is the most popular plan. It gives all features you'll get from the Bark Jr plan. You'll get extra features like monitoring of texts, email, YouTube, and 30+ apps and platforms. Finally, the Bark Premium package sends alerts for issues like cyberbullying, online predators, suicidal ideation, and more.
Qustodio's Pricing Plans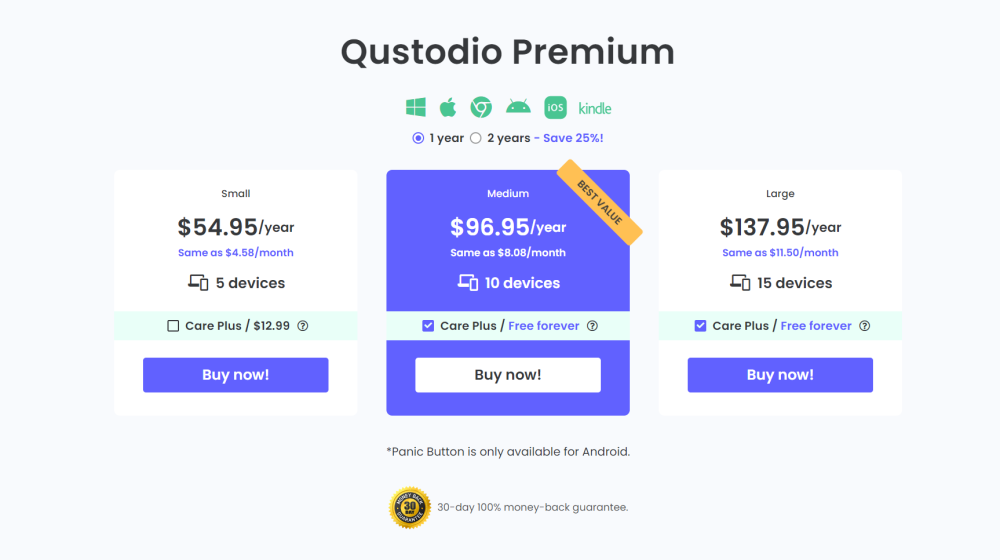 Qustodio offers two versions of parental control apps. There are free and premium versions. Obviously, the free version offers limited features and benefits. Additionally, it sells three pricing options: small, medium, and large. All three premium plans offer the same features but varying benefits.
Moreover, Qustodio has an annual billing cycle, which most top parental control tools are now using. So this is how the three paid plans compare:
Small

: It goes for 54.95/year, which is also $4.58 per month. You'll get all premium features but can only add up to 5 profiles per subscription.

Medium

: It goes for $96.95/year, the same as $8.08/month. Qustodio says that the plan is the best value. However, you can only add up to 10 devices per single subscription.

Large

: It goes for $137.95/year or $11.5/month. It's currently the highest package. You can also add 15 devices to a single subscriber.
🏆 Winner: Bark
Visit Bark
Bark vs Qustodio: Overall Pros and Cons
For parents who are having a hard time deciding, here is a summary of both apps.
Bark's Pros
Automatically detects and alerts dangerous content on your kids' devices.
Monitors a wider range of social media websites and messaging apps.
Bark Home ensures that all devices at home are covered. No need to set up individual settings for each device.
Monitoring is known and acknowledged by the kids – improves relationship, according to child psychologists
Bark's Cons
No Geofencing. Location tracking feature is not very useful.
Does not give in-depth social media account details or reveal contacts.
No way to block or intercept phone calls and text messages.
Try Bark for Free!
Qustodio's Pros
In-depth monitoring with access to your child's Facebook and contacts info.
Has location tracking and geofencing
Has a fully free version
Cheaper than Bark while having the full range of features.
Qustodio's Cons
Many niche social media and messaging apps are not covered.
No automatic detection of harmful content. Parents must go through their child's messages manually.
App is hidden from kids. Kids may feel like there is a lack of trust.
Try Qustodio for Free!
Bark vs. Qustodio: Device compatibility
Bark's Device Compatibility
Bark offers apps for Android, iOS, Chromebook, and Amazon Fire devices. However, you won't find client apps for Windows and Mac desktops. But you can also make do with Bark's browser extensions on your desktop.
It's important to note that several features are only available for Android devices. For instance, the check-in feature allows parents to ask their kids to check in on their Bark app. This is a useful feature because it means you always have to know the location of your children.
Qustodio's Device Compatibility
Qustodio has impressive multiplatform support. It supports Android and iOS phones. It's also compatible with Windows and Mac, Chromebook, as well as Amazon Fire.
🏆 Winner: Bark
Visit Bark
Bark vs. Qustodio: Customer Support
Bark's Customer Support
Bark provides the best customer service. When you visit Bark's website, you'll see 24/7 live chat support run by a virtual assistance intelligence. It's the quickest way to get informative material to help you troubleshoot multiple issues.
You can also use the site's email system and get help from a team of experts to handle your tech issues. Use this email address: [email protected]. Bark also provides a ton of video and article guides to help you troubleshoot various issues.
Finally, there's a Facebook forum that allows you to interact with other Bark parents worldwide. The community allows you to share your testimonies and get quick fixes from other parents.
Qustodio's Customer Support
Qustodio's customer service isn't up to the standards of Bark, but it makes up by having tech experts at the ready. However, bear in mind that Qustodio only prioritizes premium customers.
🏆 Winner: Bark
Visit Bark
The Bottom Line: Bark vs. Qustodio
Bark wins its fight against Qustodio based on merit. Bark's primary focus is to monitor your children's social media activity and sends alerts over concerning interactions. It achieves this without invading the privacy of your kids. But, Bark is also limited to mobile devices only.
Qustodio, on the other hand, provides broader insights into what your children might be up to on the internet. But it lacks in terms of social media coverage. Qustodio is also limited in terms of pricing plans due to its capped number of profiles it allows per subscription. This is considering that its rival, Bark, allows unlimited profiles per subscription.
Visit Bark
Visit Qustodio
Can I Use Qustodio or Bark Discreetly?
With Qustodio you don't have to inform your children that you installed the app and are monitoring them through it. The app is discreet and has no way of showing up to alert your children about its usage. However, with Bark, your child will be aware of its usage and installation, which can be good for keeping things transparent with your children.
Do These Parental Control Apps Block Harmful Content?
Both Qustodio and Bark can be used to block any content that could be dangerous or harmful to your child. These apps can detect the content automatically by scanning it and then hiding it from your children. Some parental control apps also send notifications to the parent when their child comes across explicit content.
Is There Location Tracking on Qustodio and Bark?
Location tracking is available for both of these apps. With Qustodio you can get Panic Alerts from your child in case of an emergency. As for Bark, the app will send you detailed information about your child's location. Both of these apps will show you the geolocation of your child at all times.
How Many Accounts and Devices Can I Connect to Bark?
There is no limitation on the number of devices and accounts you can connect Bark with. You can easily add a new account or a device that you want to supervise with just a few simple clicks. Keep in mind that you may need to opt for a paid plan with Bark to get all the features but there is also a free trial in case you want to test out the app first.
Can I Block Harmful Websites with These Apps?
With Qustodio you can block websites that you think are harmful for your child. You can easily do this by adding the website to the Block list in the Qustodio's Rules tab. However, with Bark you cannot block websites. But the app will send you a notification when your child tries to enter a harmful website.


Checkout these other interesting parental control apps comparisons: