In this article, we will review and compare the leading features of Qustodio VS. Kaspersky Safe Kids to help you decide which parental control solution fits you better. In this digital age, parents are more paranoid than ever, and while it is undeniable that the internet has plenty of benefits, it also has apparent hazards, especially amongst young users.
From sexual harassment to cyberbullying, kids are vulnerable (you can read more about here Internet Dangers Imposed On Our Kids). And now, with COVID-19 around us, there is no school and you can not go outside which means kids spend all day long in front of screens which must be managed and controlled. Fortunately, you can rely on parental control apps to track usage, block unwanted content and monitor your child's activity online.
There are so many parental control apps out there, some do not really worth the money spent and some do not support different platforms and feature, so choosing an app should be done carefully. If you are unsure about what to pick, we got you covered in this short guide about Qustodio vs Kaspersky Safe Kids. These are two of the most popular parental control apps available in the market. Whether it is managing screen time or location tracking, call monitoring or social networks tracking among other things, these two solutions will be very helpful for parents.
BEST DEALS:
If you don't feel like reading the whole Qustodio Vs Kaspersky safe kids feature comparison article below, we will get right to the point and make it simple for you to decide. Both apps are feature packed and do a great helping parents control what their kids are doing with their screens. Both apps have features such as time management, content filtering, location tracking and parents dashboard but if you have many kids you should probably go with qustodio (Plus we have a discount for you with coupon code IMAGINE10) as it comes out much cheaper because one Kaspersky Safe Kids license includes only one user account for one year.
That said, Kaspersky now has a free version with 4 basic features that work best on PC and Android devices and if you are not interested in spending money to protect your kids, check out our best free parental control apps for your solution. In this short guide about Qustodio Vs Kaspersky safe kids, we'll help you pick the right app for your needs. We will have a side-by-side comparison of two of the leading options available, making it easier for you to come up with the right decision.
QUSTODIO – GRAB ADDITIONAL 10% DISCOUNT FOR ALL THE PREMIUM PLANS. USE COUPON CODE: IMAGINE10
Features Comparison
To start comparing Qustodio vs. Kaspersky Safe Kids. Let's look at some of their features so that you can easily decide which one is the better option.
Screen Time Management
One of the most important features you can see in both apps is the ability to manage screen time. This way, you will have complete control of how much time kids spend using smartphones and computers, among other gadgets.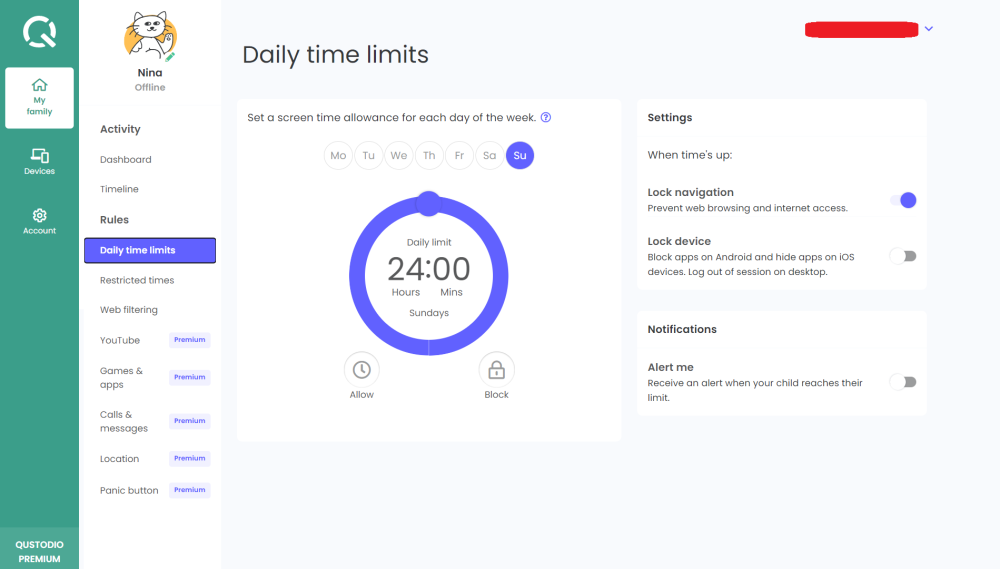 While both apps performed well in this category, we're giving Qustodio a higher rating due to its customizable settings for this feature.
🏆 Winner: Qustodio
Visit Qustodio
Online Filters
The two apps have an solid ability to filter online content. You can block search requests on age-inappropriate topics and in addition you can manage their YouTube searches so that they do not see videos with materials not meant for their age.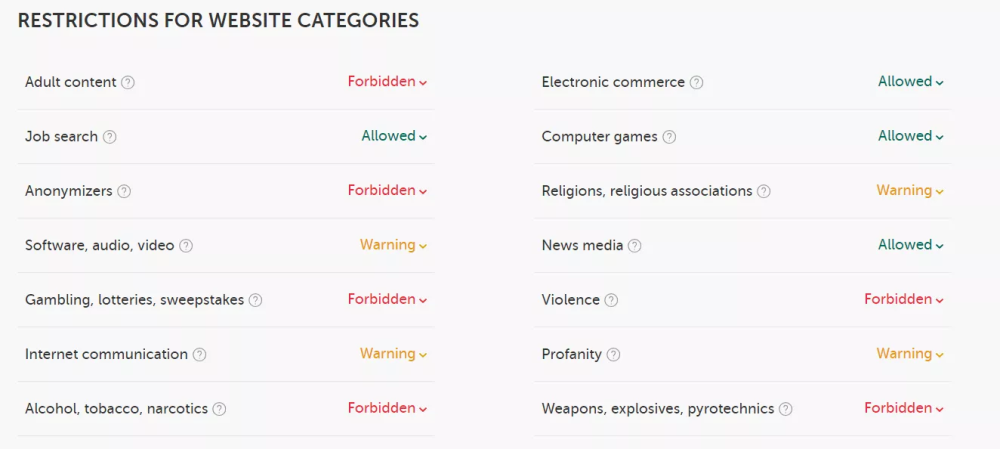 🏆 Winner: TIED
App monitoring
Both apps allow monitoring time usage of apps your kids are using as well as blocking specific apps. With Kaspersky you can block time usage on certain apps and this feature is available on both premium and free versions. Qustodio lets you set app time limits for specific app usage and block apps you dont want your kids to use.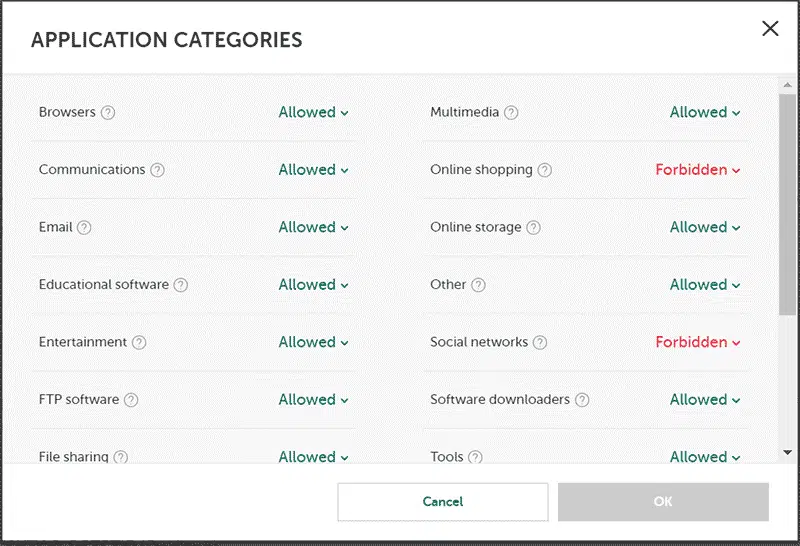 🏆 Winner: TIED
Social Media Monitoring
If you look for social monitoring Qustodio is probably a better choice. With kids spending big bulk of their online on these social networks this is a must have feature for parental control apps. Qustodio lets you time spent on social media activities on the most popular platforms, such as:
Kaspersky only lets parents track Facebook public activity, this is a bit too little too late as young kids do not use Facebook and have moved to Instagram and TikTok among others.
🏆 Winner: Qustodio
Visit Qustodio
Read our guides on how to put parental controls on the leading social networks:
Location Tracking
Both Qustodio and Kaspersky safe kids have powerful location monitoring features. Kaspersky has an advanced GPS tracker and you can set a safe area as a geofence and with both apps you will receive instant alerts when your child is outside of that area. Qustodio has another good location related feature called the SOS button which send parents a location based alert when kid is in danger.
🏆 Winner: Qustodio
Visit Qustodio
Call and Text Monitoring
Kids today use texting as their main means of communication with their friends and family and it is very important that any parental control app will have the ability to monitor what is being said and texted as cyberbullying becomes an alarming norm. and track what are their kids texting about with their friends. Qustodio lets you monitor text messages and block certain contacts from sending any messages but this only works on Android devices.
🏆 Winner: Qustodio
Visit Qustodio
Reporting
Both apps provide parents with dashboards where they can manage their child's app settings and check reports, this is a major difference between the two apps as Qustodio offers extended reporting for up to 30 days, which will provide a comprehensive snapshot of your child's activities.
🏆 Winner: Qustodio
Visit Qustodio
Ease of Use
One thing that hinders many parents from using parental monitoring programs is the thought that it is complicated. Such might be the case, but this will depend on the specific app you will choose. In our discussion of Kaspersky Safe Kids vs Qustodio apps, we'll also look at how to use the two and decide which one is easier to use.
How to Use Kaspersky Safe Kids?
Open AppStore, Google Play Store, or your choice of browser depending on the device or operating system. Look for Kaspersky Safe Kids or visit the website and download the app.
Follow the set-up instructions. It includes setting up a username and password. You will also be asked to validate your account.
Once everything is ready, log-in on your account and tweak the desired settings. Manage the rules as you wish.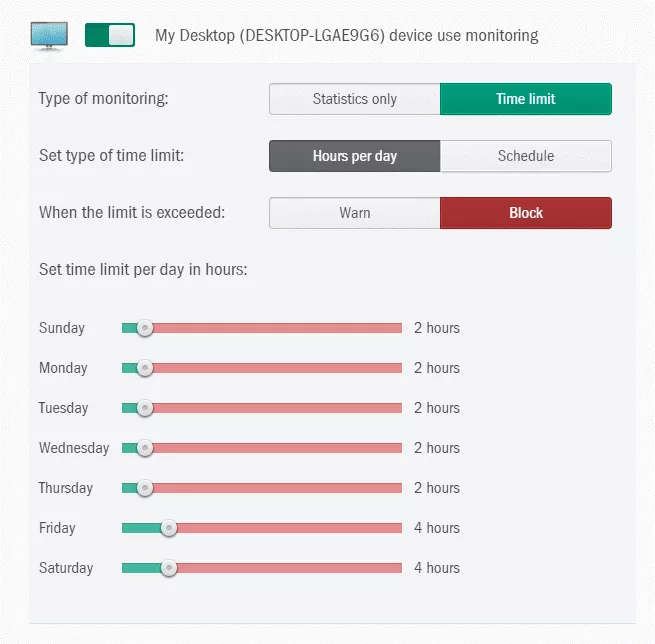 How to Use Qustodio?
From the AppStore or Play Store, look for the Qustodio app. Otherwise, you can also open the website and download the app.
Accept the terms and complete the installation process.
Next, log-in to your account and create profiles. You can add more profiles depending on what is allowed in the plan you will choose.
Customize the setting depending on what you want to monitor.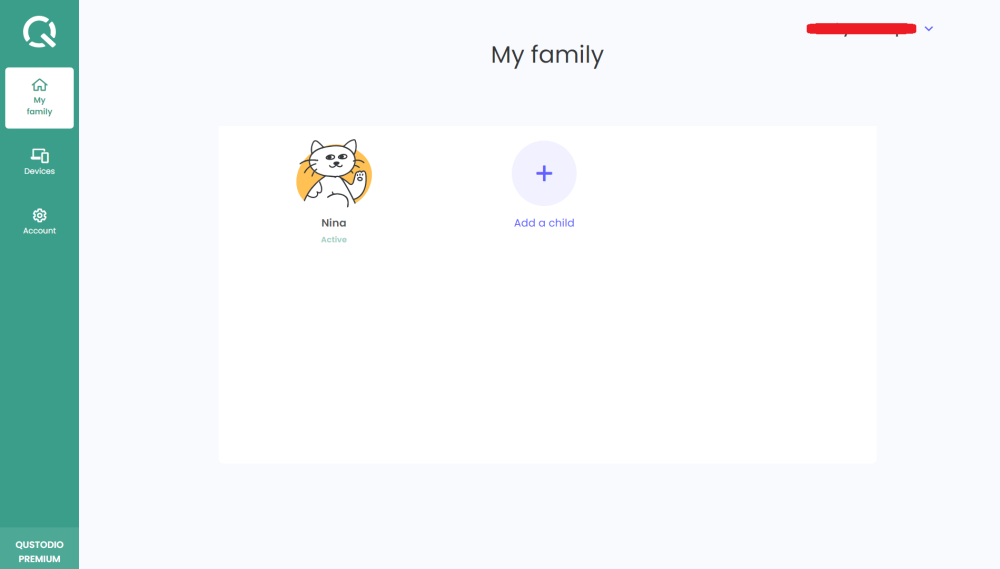 As shown from the steps above, it is hard to choose a winner and we would say that they are almost similar in terms of the installation, so they are both easy to use. For further assistance you can follow this video for Qustodio installation and this one for Kaspersky Safe Kids installation on Android.
Pricing
The prices of the parental control software and apps is one thing that may discourage many parents from moving forward but we recommend to look at it as a small price to pay for a lot of peace of mind.. Here's a quick look at the pricing of the two providers we are comparing in this article. For additional discount you can grab our special Qustodio promocode.
QUSTODIO – GRAB ADDITIONAL 10% DISCOUNT FOR ALL THE PREMIUM PLANS. USE COUPON CODE: IMAGINE10
Qustodio Pricing and Plans
The company offers three main plans. The Small Plan costs $54.95 annually, which protects up to five devices. The Medium Plan, on the other hand, costs $96.95 and protects up to ten devices. For big families, we recommend the Large Plan, which costs $137.95 annually and covers up to 15 devices. All of these plans are inclusive of premium features.
Visit Qustodio
Or read our Qustodio Review
Kaspersky Safe Kids Pricing and Plans
Before signing up for a subscription, you can enjoy Kaspersky light free version. If you want to unlock the full benefits, we suggest that you sign-up for their paid subscription. The Premium Plan costs $14.99. The best thing is that you will enjoy a seven-day free trial which is an opportunity to test how the product works before signing for a paid subscription.
Visit Kaspersky Safe Kids
Or read our Kaspersky Safe Kids Review
Pros and Cons
Before we conclude this Qustodio vs Kaspersky Safe Kids comparison, allow us to give you a quick look at the good and the bad of each app. This way, it will be easier to narrow down the possibilities.
Pros of Kaspersky Safe Kids
Affordable
Comes with a free trial and a limited free version
Intuitive interface
Cons of Kaspersky Safe Kids
A lot of limitations on iOS devices
Plan covers only one device or account
Offers a single plan option
Pros of Qustodio
Cheapest plan covers five devices
Has three plans for different budget
Comes with a panic button (only for Android)
Excellent cross-platform support
Cons of Qustodio
Calls & SMS tracking is only for Android devices
Can manage only up to 15 devices
Can do better monitoring of social networks
Conclusion
As noted in this Qustodio vs Kaspersky Safe Kids comparison, the two apps are good solutions for parental control. They pack impressive features and can help parents achieve some control over what their kids do online. Not to mention, both they are from reliable companies and Kaspersky comes with an antivirus track record. Whether it is for tracking location or managing screen time, you can enjoy powerful features from both apps.
At the end of the day, it all boils down into price; At first, Kaspersky Safe Kids seems cheap, however, note that the plan covers only a license for a single device so if you need more devices you need to pay. Qustodio's cheapest plan covers five devices which can cover the whole family.
After reading this quick comparison of Qustodio vs Kaspersky Safe Kids parental control app, we hope that you can now make the right choice. Regardless, you will have peace of mind.
Visit Qustodio
Visit Kaspersky Safe Kids
Checkout these other interesting parental control apps comparisons: