In this article, we will review and compare the leading features of FamilyTime VS. Qustodio to help you decide which parental control solution fits you better. We are living in a digital era, and hence, it is inevitable that even kids are on the internet these days. They are playing games, using social media networks, watching videos, and accessing educational materials, among other things.
However, online is a dangerous place to be for the little ones and to keep them safe and sound, you need a parental control app, which will help you block unwanted content or activities as well as give you the option to monitor what your kids do online.
Clueless about the best parental control software to use? In this short guide about FamilyTime vs Qustodio, we'll help you pick the right app. We will have a side-by-side comparison of two of the most popular options available, making it easier for you to come up with the right decision. you make the right decision.
Features Comparison
To start this FamilyTime vs Qustodio comparison, let's take a look at some of their features and you will see which one fares better to serve your needs.
Screen Time Management
Both of these parental apps are capable of managing screen time. You will have the option to set time limits depending on what is allowable for the user.

As kids get older, they can get more screen time, especially as they start being responsible. However, FamilyTime has a more powerful time management feature. Aside from setting time limits, you can also set bedtime and homework time.
🏆 Winner: FamilyTime
Visit FamilyTime
Web Filtering
Qustodio and FamilyTime both have smart internet filters, making it easy to prevent your kids from accessing age-inappropriate content when they are online.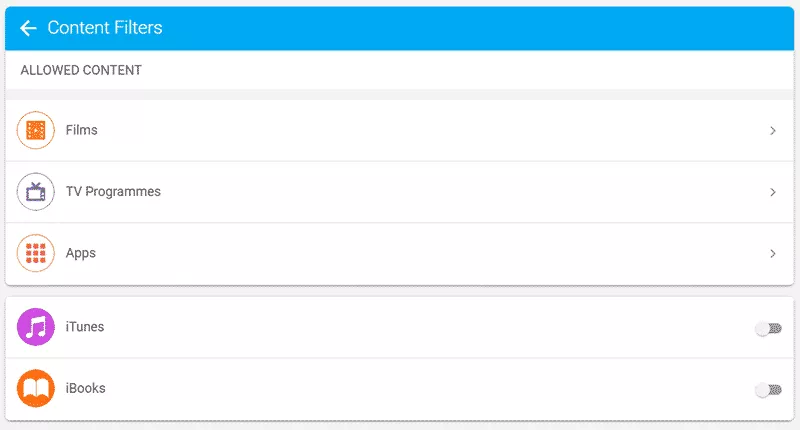 Both of these apps will have SafeSearch features, which is a great way to manage the keywords that your kids are using. All of their search terms will be reported to the parent portal. Search engines will filter flagged contents, which means that they will be inaccessible to the user.
🏆 Winner: TIED
App monitoring
Both apps do a decent job in monitoring the apps your kids are using. Qustodio for example lets you block certain apps and lets you set up time limits for each app.
Did you know?
In addition on Android devices, you can monitor what your kids search on YouTube which is the second largest search engine, so it is very important to monitor what searches lead to what they watch.
FamilyTime has a new feature called App Usage which provides parents with a detailed report on the usage and time spent on each app.
🏆 Winner: FamilyTime
Visit FamilyTime
Social Media Monitoring
With both of the apps, you can block social media apps. However, Qustodio is better when it comes to social media management as it allows monitoring. For instance, it has Advanced Facebook Monitoring. This means that you can see everything that your child is sharing on his or her wall. However, there is no option to monitor chats. With FamilyTime, you have no option to monitor social media activities.
🏆 Winner: Qustodio
Visit Qustodio
Location Tracking
One of the main reasons why parental control apps are popular is because of their ability to track real-time location and set a geofence. So, in this Qustodio and Family Time comparison, let's also look at their location management features.
Both apps will have advanced location tracking features. You can find where your child is on the map. Another good thing is that both apps will offer the option for geofencing. This means that you can set limits on their location, and you will instantly receive an alert once they are outside of the set limits.
🏆 Winner: TIED
Call and Text Monitoring
Qustodio and FamilyTime are both capable of monitoring calls and texts. You can see their calling and texting history, including contact details of people they have been always talking to.
How benefit from this?
SMS and call monitoring is a great way to make sure that your kid is communicating with the right people. The apps also allow parents to also block certain contacts that they don't want their kid to be in touch with.
That said, the monitoring and call blocking on Qustodio is available only for Android devices.
🏆 Winner: FamilyTime
Visit FamilyTime
Cool features that we liked
Both apps are leading the way with cool features that can make it easier for parents to protect their kids:
Qustodio recently released a very cool panic button that once the child is pressing it sends the parents an automatic notification with the location of their kid. We think this is a great safeguard for kids and does give parents some peace of mind.


FamilyTime has a feature call Fun time which lets parents move the screen time "leftovers" to another day and allow kids some extra screen time that was not used.
Ease of Use
From our general experience of using the two parental control apps, we would say that both will offer a seamless and user-friendly interface. From setting it up on parent and child devices to tweaking the settings, the procedure will be seamless. Even if you aren't tech-savvy, you will be happy to know that it will be a breeze.
One thing worth noting, however, is that Qustodio seems to have a more dated interface. The app can use from some improvements to make it easier to navigate. Although, we would say that we did not encounter issues with its use.
Installation of the App
In both cases the apps are easily downloaded from the app store. Once you download the apps you will need to create an account which should not take you too long, and once you are done with this step, you will need to install the app on your child's device which you want to be monitored. You can follow this video for Qustodio installation and this one for FamilyTime installation.
Navigating the Dashboard
FamilyTime has a good dashboard with more of the features easily accessible, that said we really like the Qustodio UX and UI, which makes it very easy for parents to control the devices they monitor.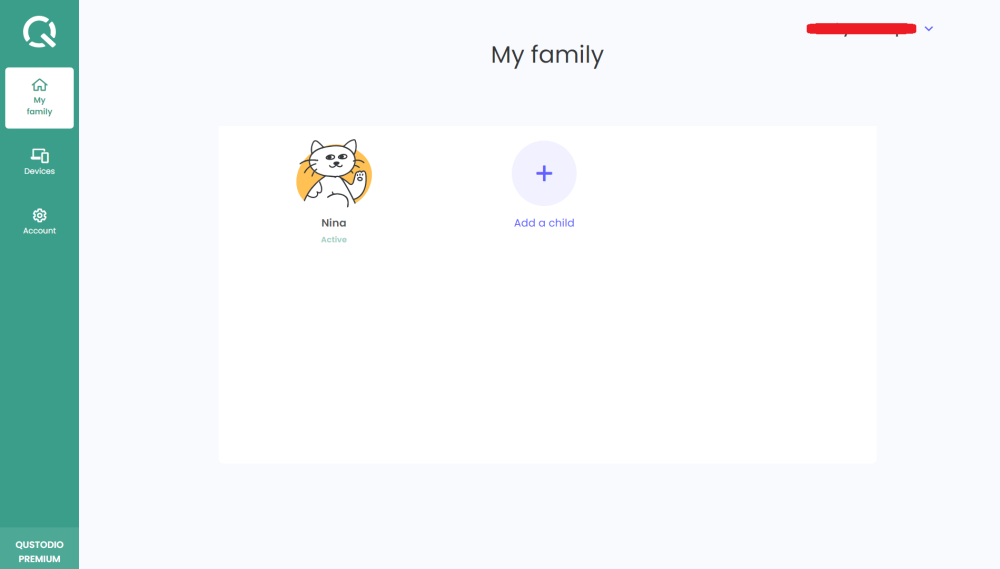 When it comes to evaluating the dashboard in terms of user-friendliness and admin control, Qustodio is the winner.
🏆 Winner: Qustodio
Visit Qustodio
Pricing
In this Qustodio vs FamilyTime comparison, it is also important to look at the respective prices as we know it is an important factor when parents . Many people will decide based on price, making it a crucial factor. However, take note on what each plan offers and how many devices you will be able to track.
FamilyTime Pricing and Plans
Every now and then, FamilyTime runs promotions and you can find some great discounts. most of the discounts run around 20% on their primum plan. So make sure to check them out around holidays and back to school season. Click here to check if some promotion is available.
MyFamily: This basic plan costs $2.25 per month or $27 annually per child device and can be connected to unlimited parent devices. It covers only one child device.
MyFamily2: With a price of $35 annually and $1.46 per month per child device, it covers two child devices and unlimited parent devices.
MyFamily3: This plan will cost $45 annually or $1.25 per month on every device, which covers unlimited parent devices and three child devices.
MyFamily5: It costs $1.15 per month and $69 annually per device, covering unlimited parent devices and up to five child devices. All of these plans are inclusive of premium features.
Visit FamilyTime
Or read our FamilyTime Review
Qustodio Pricing and Plans
Small Plan: This plan is designed specifically for small families as it monitors up to 5 devices. The price is $49.46 per year, which includes access to all premium features, similar to the other two plans mentioned below.
Medium Plan: If you need to monitor up to ten devices, then this is the plan that you should pick. It costs $87.26 annually.
Large Plan: For large families, this is the best option, which can protect up to 15 devices. The annual plan costs $124.16.
QUSTODIO – GRAB ADDITIONAL 10% DISCOUNT FOR ALL THE PREMIUM PLANS. USE COUPON CODE: IMAGINE10
Visit Qustodio
Or read our Qustodio Review
Pros and Cons
Still having hard time to decide which app is better for you? here is a quick run down of the pros and cons for each candidate. For the more detailed reviews click the link below. Let's have a look at some of their pros and cons, which will help you understand which one is the better option.
Pros of FamilyTime
Easy to install and set-up
Comes with a free trial
Compatible with a wide array of devices
Cons of FamilyTime
Not available on Windows devices
Free trial is only for three days which is a bit short in our opinion
Minimal options for social networks tracking
Pros of Qustodio
Free plan is a greet option to start with
Monitors both calls and texts
Panic Button is a grea addition to the app
Extended 30 days reporting
Cons of Qustodio
Calls & SMS tracking is only for Android devices
Some leading social networks are missing
When your kids spend most of their time on social networks like TikTok and Instagram, you might want to look for an app that covers all the social networks. Bark does a good job in monitoring these networks and so does mSpy. Visit Bark to get the app for only $14 a month. Monitor all the leading social networks. Take advantage of the free trial! Or read our Bark review.
Conclusion
Now that you have reached the end of this Qustodio VS. FamilyTime review, it's time to make a decision.
So, which is the better option between the two?
If you are asking for our opinion, we would say that Qustodio is slightly better in terms of features and robustness. But if you are looking to monitor only one device you might as well go for FamilyTime, they have more plans to chose from and it depends on your need and the number of devices that you would like to monitor.
Nonetheless, if you are a big family and you need to monitor up to 15 devices, then Qustodio is a better option and can provide the best bang for the buck.
Visit Qustodio
Visit FamilyTime
Checkout these other interesting parental control apps comparisons: