Qustodio and MMGuardian are two great options for parents who are looking for a parental control app. Keeping your child safe in the online world is easier with the help of these two. From monitoring social media accounts to tracking location, these will help promote safety and responsible online behavior. In this Qustodio vs MMGuardian comparison, we'll quickly compare the two apps on a set of features and price to help you make your decision.
By the time you are done reading, it should be easier for you to come up with a well-informed choice. Clueless about which parental control software to use? In this short guide about Qustodio vs MMGuardian, we'll help you pick the right app.
In a nutshell
If you need to something for desktop or laptop it would be Qustodio, if you want to mainly monitor your kids social networks you are also better off with Qustodio but if your child is using iMessage to text you should go with MMGuardian. For more details read further as we will have a side-by-side comparison of two apps, making it easier for you to come up with the right decision. you make the right decision.
QUSTODIO – GRAB ADDITIONAL 10% DISCOUNT FOR ALL THE PREMIUM PLANS. USE COUPON CODE: IMAGINE10
Qustodio VS. MMGuardian Features Comparison
For an intelligent comparison of MMGuardian vs Qustodio, let's take a look at some of their features. This will make it easier to determine which among the two is the better option.
Screen Time Management
Regardless of which app you choose, they are both capable of managing screen time. You can set a schedule or limit to make sure that kids won't be online more than what is necessary. You can define times when they can and cannot use their gadgets.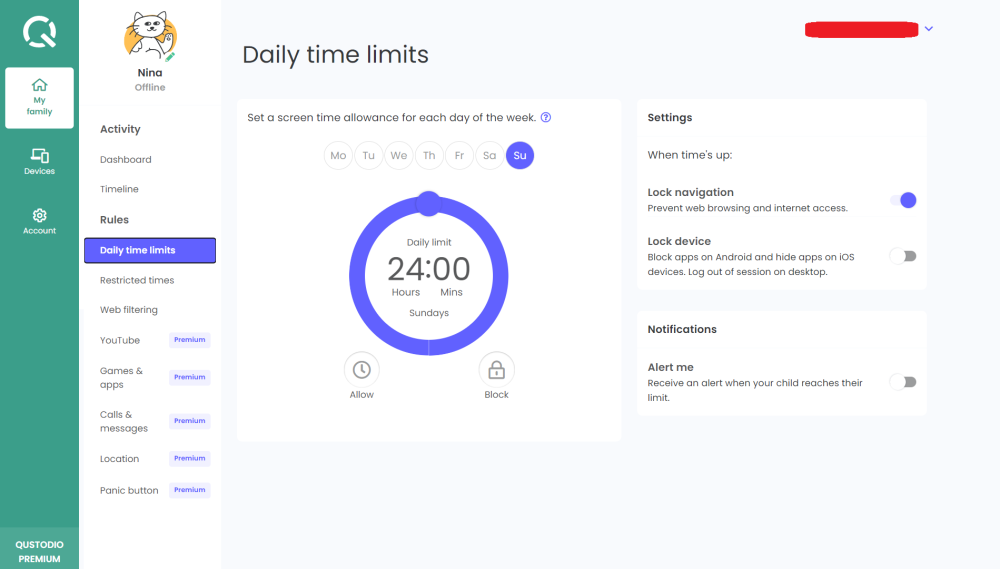 We're giving extra points to Qustodio though, as it has more customizable settings for this particular feature.
🏆 Winner: Qustodio
Visit Qustodio
Web Filtering
Another similarity between the two apps is that they are both capable of filtering age-inappropriate websites. This way, you can be sure that kids won't be accessing websites with contents like pornography, drugs, and violence, among other things that are not suitable for young audiences.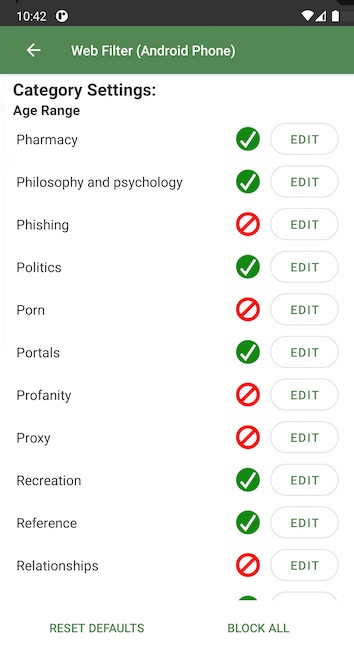 🏆 Winner: TIED
App Monitoring
Both apps do a decent job in monitoring the apps your kids are using. Qustodio lets parents block certain apps and lets you set up time limits for the different apps installed. If your kids are using Android devices, Qustodio's new YouTube tracking lets you monitor what your kids are searching on YouTube which is the second largest search engine, so it is very important to monitor what searches lead to what they watch. MMGuardian has a new feature called App Control which lets parents set up rules and disable app downloads.
🏆 Winner: Qustodio
Visit Qustodio
Social Media Monitoring
Both apps are great at monitoring social media, they both track and report time spent on all poplar social media apps like the following:
🏆 Winner: TIED
Location Tracking
Both apps are capable of GPS tracking. This means that you will always know the real-time location of your child. You don't need to worry if you know that they are in a safe place. However, if there's one thing that makes Qustodio better, it would be that it allows setting a geofence. This way, you will receive an instant alert when your child goes beyond the boundaries you have earlier set.
🏆 Winner: Qustodio
Visit Qustodio
Call and Text Monitoring
Both apps allow you to monitor calls and texts remotely. To add, you can also block calls and texts from certain numbers, which will prevent your child from talking to strangers.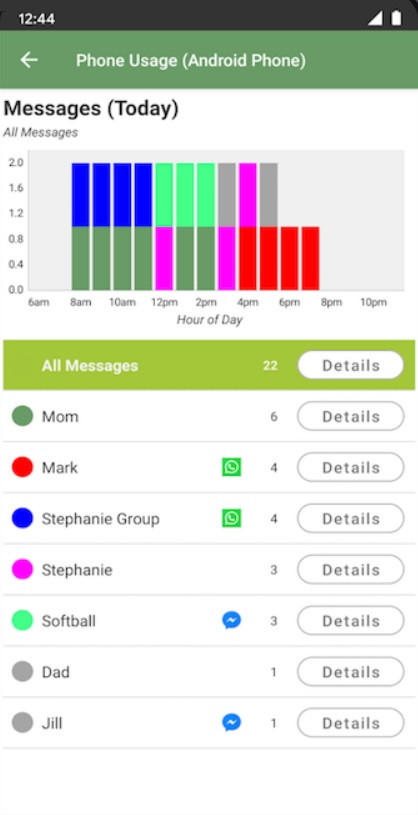 🏆 Winner: TIED
Device Restrictions
This is one thing that you can find only in MMGuardian, which is one of its advantages over Qustodio. With this feature, you can disable certain built-in functions in a smartphone or tablet, such as the camera.
🏆 Winner: MMGuardian
Visit MMGuardian
Comprehensive Reports
Both apps will offer comprehensive reporting capabilities, which is an excellent way to have a snapshot of the online behavior of your child. The detailed reports will show website visits and messages, among other things. This is a good way to understand the behavior of your kids.
🏆 Winner: TIED
Ease of Use
In general, both apps offer a seamless and user-friendly interface. The installation process is pretty straight forward and you can use installation tutorial videos to guide you through Qustodio and MMGuardian.
Using Qustodio
You can use Qustodio on iOS, Android, Mac, Windows, and Kindle. Regardless, the installation is pretty much the same. You will download the app on both devices, connect, and tweak the settings as necessary. After this, you can start monitoring.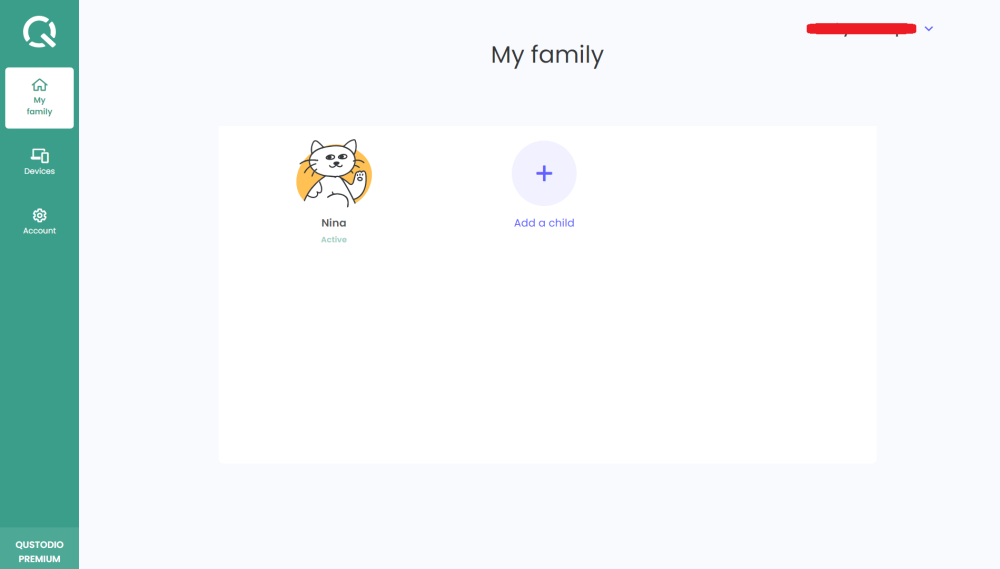 There is a parent dashboard that you can use to monitor the device your kid is using. It has a seamless interface with an intuitive menu. Whether you are using a smartphone or desktop, it is user-friendly.
Using MMGuardian
This app is compatible with Android and iOS. One of the biggest differences is that you cannot use it in Windows, Mac, and Kindle, unlike Qustodio. To start using MMGuardian, you need to install the parent and child apps. After this, you can now manage and monitor.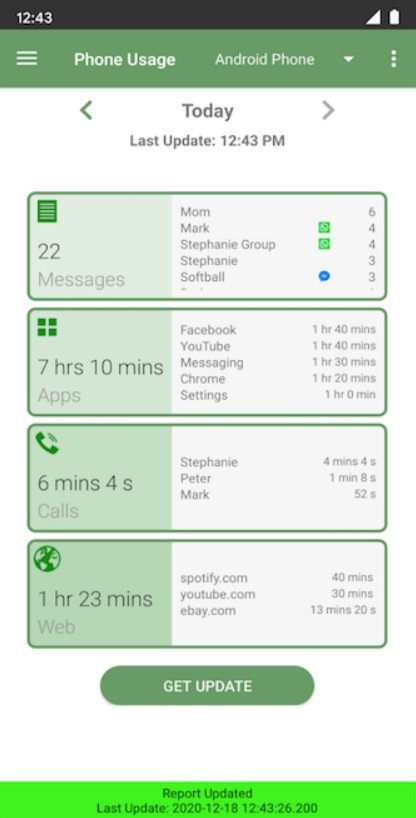 Aside from downloading the app, an important thing to do is to complete the registration. You will need to provide a phone number and email address. You will also be asked to provide a password. As noted in the discussion above about the ease of use of Qustodio vs. MMGuardian, they are both winners. Even if you are a first-timer, you can download and use these apps without any problem.
Pricing
We know that one of the main reasons to get an app is the cost associated with it, so here a quick look at the prices of the two parental control apps:
MMGuardian Pricing and Plans
You will have 14 days to try MMGuardian for free. After this, you will be charged depending on the plan that you will choose. The price will depend on the device. The plans below are for a single device:
Android Phone: $3.99 for one month, $34.99 for one year, and $79.99 for five years
Android Tablet: $1.99 for one month and $14.99 for one year
iPhone/iPad: $1.99 for one month, $19.99 for one year, and $79.99 for five years
For multiple devices, on the other hand, here are the prices:
Android Phone: $7.99 for one month, $69.99 for one year, and $149.99 for five years
Android Tablet: $3.98 for one month and $29.98 for one year
Visit MMGuardian
Or read our MMGuardian Review
Qustodio Pricing and Plans
Small Plan: This plan is designed specifically for small families as it monitors up to five devices. The price is $49.46 per year, which includes access to all premium features, similar to the other two plans mentioned below.
Medium Plan: If you need to monitor up to ten devices, then this is the plan that you should pick. It costs $87.26 annually.
Large Plan: For large families, this is the best option, which can protect up to 15 devices. The annual plan costs $124.16.
QUSTODIO – GRAB ADDITIONAL 10% DISCOUNT FOR ALL THE PREMIUM PLANS. USE COUPON CODE: IMAGINE10
Visit Qustodio
Or read our Qustodio Review
Pros and Cons
Still having hard time to decide which app is better for you? here is a quick run down of the pros and cons for each candidate. For the more detailed reviews click the link below. Let's have a look at some of their pros and cons, which will help you understand which one is the better option.
Pros of MMGuardian
AI-powered alerts about concerning activity your child's phone
Affordable plans, including a five-year license
Comes with a 14-day free trial
Cons of MMGuardian
Not available on Mac, Windows, and Kindle
The family plan supports up to five devices so you would need to purchase further subscriptions for additional devices
Pros of Qustodio
Excellent cross-platform support
Can support up to 15 devices
Monitors both calls and texts
Panic Button is a great feature
30 days reporting
Cons of Qustodio
Does not capture keystrokes
Calls & SMS tracking is only for Android devices
Some leading social networks are missing
When your kids spend most of their time on social networks like TikTok and Instagram, you might want to look for an app that covers all the social networks. Bark does a good job in monitoring these networks and so does mSpy. Visit Bark to get the app for only $14 a month. Monitor all the leading social networks. Take advantage of the free trial to test it!
Conclusion
In this Qustodio vs MMGuardian comparison, we looked at two of the better options you have for parental control software. Now, it's time to make the decision. Between the two, we believe that Qustodio is the better option. It can be a bit more expensive, but it is worth every dollar. It has more powerful features, making sure that you will enjoy the best bang for the buck.
Visit Qustodio
Visit MMGuardian
Checkout these other interesting parental control apps comparisons: